New Yorkers, get ready to high-five your neighbor and throw your top hats in the air because the +Pool Kickstarter has been fully funded. That's right, the floating East River pool that will allow city residents to swim in their own backyard is well on its way to becoming a reality.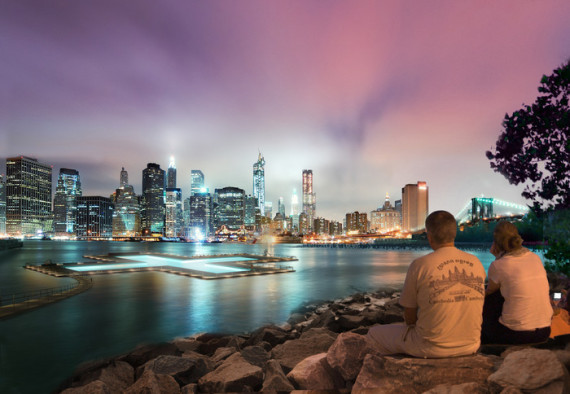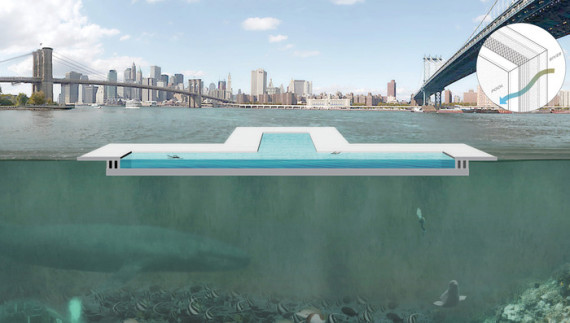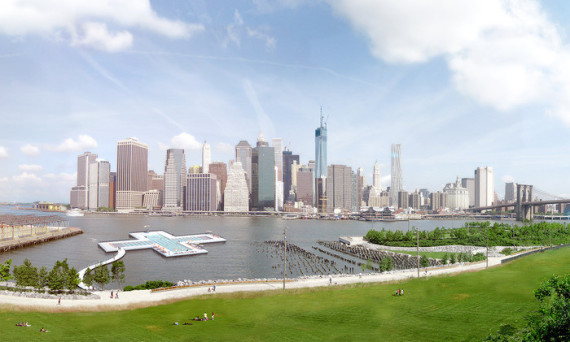 The design team behind the impressive endeavor managed to exceed their $250K goal, raising a whopping $273,114 at the time of publication. These funds will go toward the construction of a Floating Lab -- a 35 by 35 feet pool where testing of the project's filtration system will take place. A big congratulations is in order for the Family and PlayLab teams behind the design.
To learn more about the sustainable design project that would bring a giant filtration system to the murky waters between Manhattan and Brooklyn, check out our interview with PlayLab's Archie Lee Coates here. The team plans to raise a total of $15 million to create a final 164-foot pool, which (pending funding) would be completed by 2016. Stay tuned for more updates.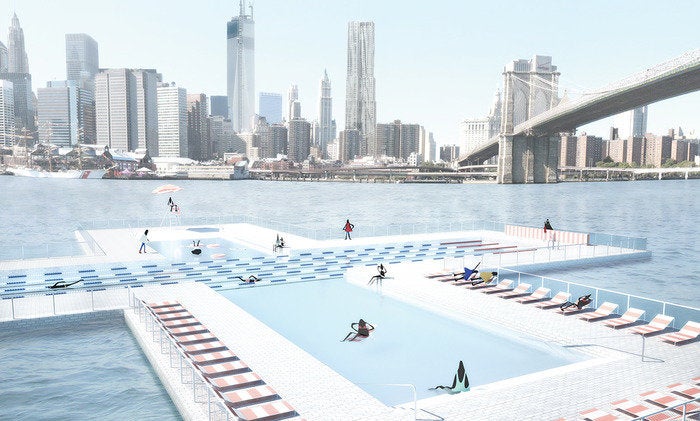 +Pool
Clarification: Language has been amended in this post to reflect that the Kickstarter campaign generated funds to build a smaller test pool. Fundraising will continue for the larger complex. Stay tuned.
Related
Popular in the Community