The team behind Plus Pool (+POOL) -- that floating swimming hole that promises to be the world's first water-filtering system of its kind -- is inching closer to its goal of creating a massive public pool on the banks of New York's East River.
In a statement released this week, masterminds Archie Lee Coates IV, Dong-Ping Wong and Jeff Franklin announced they are beginning construction on Float Lab, an experimental version of the planned 164-foot +POOL. They raised the funds for the smaller pool (35 feet by 35 feet, to be exact) through their last Kickstarter endeavor. Set to launch in 2014, it will put their filtration membranes to the test in real-river conditions and run throughout the summer to capture data.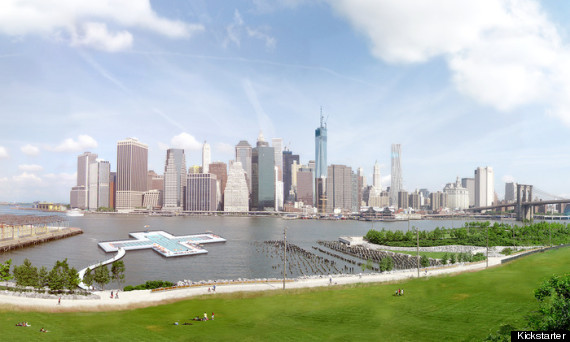 Coates and company have partnered with naval architects at Persak & Wurmfeld, filtration textiles and systems specialists at Mackworth, fabricators at Olollo, Hudson River Park's Pier 40, River Project, Columbia University's Earth Institute and Riverkeeper to help make the test pool and water quality studies happen, and to keep the public informed of their progress.
Along with Float Lab, +POOL also announced the next phase of its "Tile by Tile" campaign, a crowdfunding method that offers supporters the opportunity to purchase a +POOL tile that will become part of the project's final structure. The team is hoping to raise $500,000 this time around to further the larger pool's design, engineering development, and economic impact report, among other things.
The 164-foot +POOL is still scheduled to open in 2016, if fundraising allows. In total, the pool needs to sell 70,000 tiles to reach its $15 million goal -- a sum that would make this project the largest publicly and privately funded civic project to date.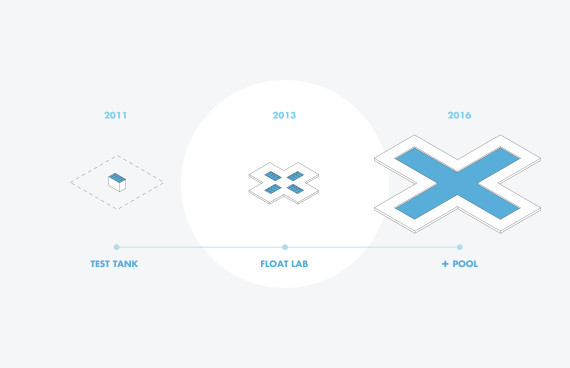 "We look at the High Line as a perfect model [for +POOL funding]. It's both public and private in the sense that it functions like a public park -- it's free to the public, the public can use it," Coates explained in an interview with The Huffington Post. "But it's offering all of this privately, because it's funded through a non-profit called "Friends of the High Line." That would be our goal, so that the project is not a burden on the city."
"We're not adding problems, but we are creating something that is a full-on part of the civic architecture of the city," he added.
Related
Before You Go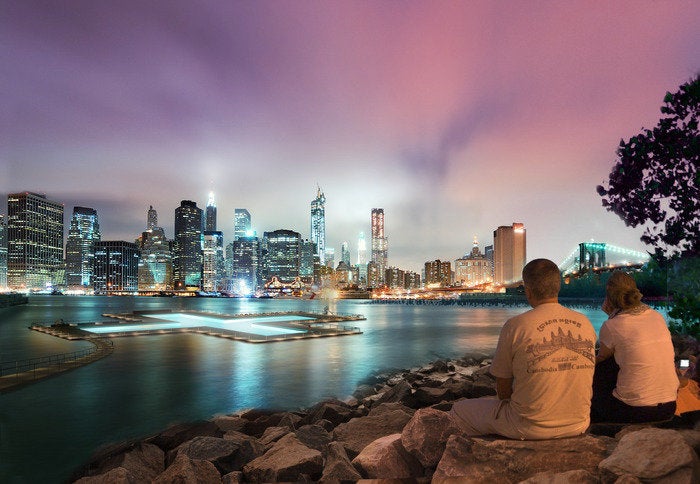 +Pool