Across the globe, 57 million children are deprived of education for a host of unrelenting reasons. But a school that floats on water has proven that innovation can combat almost any obstacle that stands in the way of learning.
Thursday marked the 25th anniversary of the Convention on the Rights of the Child, which set the precedent that kids are human beings deserving of innate human rights. To continue making inroads for the world's most vulnerable citizens, UNICEF and other aid organizations are urging innovators to develop more creative solutions -- like nonprofit Shidhulai Swanirvar Sangstha has done -- to make sure that children get access to the resources they need to thrive.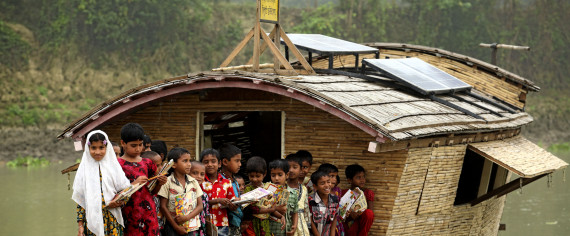 Poverty, war and cultural clashes are some of the leading issues that keep kids out of the classroom. But in Bangladesh, it's the unending rain.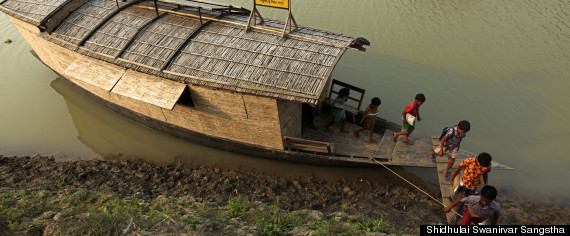 With the monsoon season, comes inevitable school closures.
But some of the hardest-hit areas have never even been privy to having a school because governments and NGOs are reluctant to get involved in such hard to reach areas.
But where most aid groups are disinclined to go is where Shidhulai Swanirvar Sangstha focuses its efforts.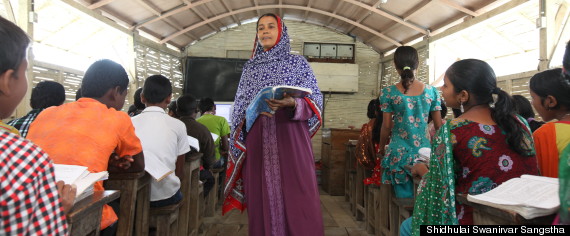 In 1998, armed with just $500 of his own school scholarship money, Mohammed Rezwan founded the floating school to put an end to the injustice.
After studying architecture, Rezwan considered focusing his efforts on building schools and hospitals, but realized those institutions would likely be submerged under water, according to the group's website. That's when he devised a plan to start a floating a community that would bring learning, books and electricity to stranded children.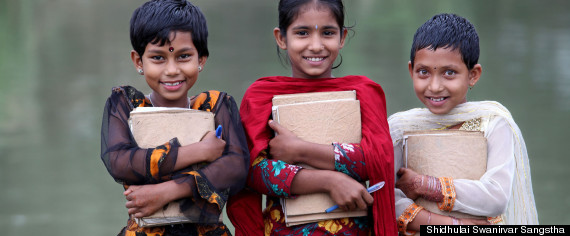 He has since gotten funding from the Bill and Melinda Gates Foundation and the Global Fund for Children. Rezwan now operates a 54-vessel fleet of floating schools, libraries, health clinics and floating training centers.
The boats are outfitted with solar panels that power computers, lights and other equipment.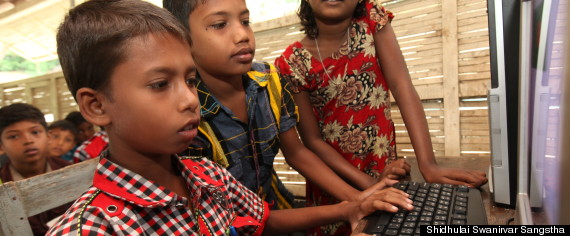 The organization serves nearly 97,000 people in flood-prone areas.
"Our floating schools are combination of school bus and school house," he told The Times.
The group employs more than 200 staff members, which includes 61 teachers and 48 boat drivers. There are also 300 volunteers who pitch in.
Rezwan plans to add 100 more boats in the next five years to reach an additional 100,000 people.
"The best solutions to our toughest challenges won't come exclusively either from the top down or the grassroots up, or from one group of nations to another," UNICEF executive director Anthony Lake said in a statement on Thursday. "They will come from new problem solving networks and communities of innovation that cross borders and cross sectors to reach the hardest to reach – and they will come from young people, adolescents and children themselves."
Related
Before You Go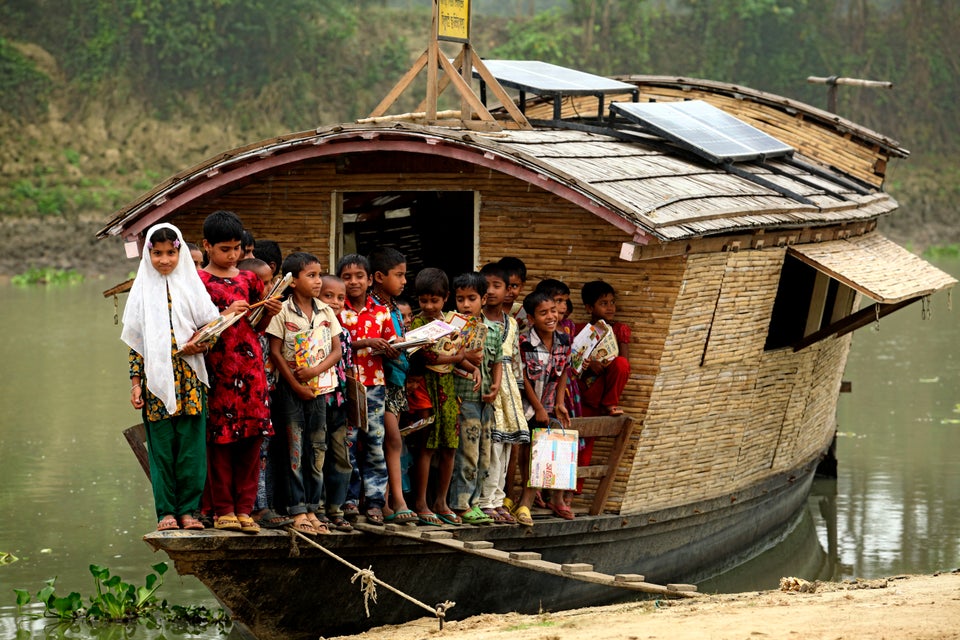 Floating School Stays Open During Floods