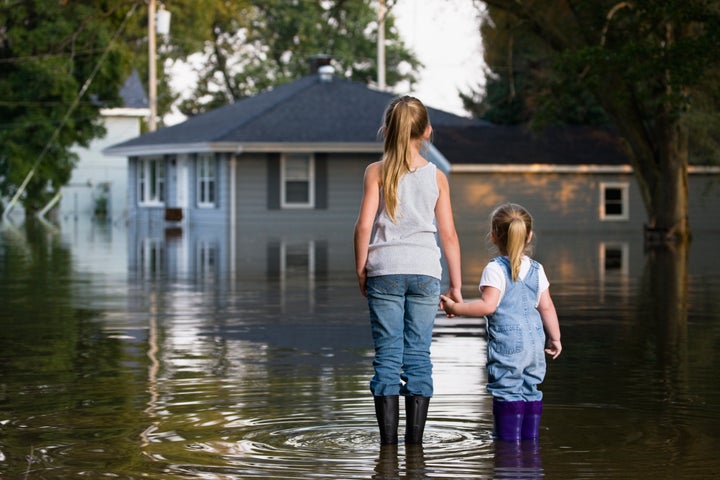 Dramatic photos after hurricanes often show people being rescued by boats, their homes filled with waist-deep water. They often inspire donations and other help from people around the country. But these images also elicit a question from bystanders: Should we all have flood insurance?
Why isn't flood insurance high on our list of things we need? More than 25 percent of flood claims are from policy holders who don't live in a flood plain. Is it expensive, worth it ― even obtainable?
Every household budget is a juggling act. Where you choose to spend your money depends on what's most important to you. If you have a more pressing need and the skies are clear, you will likely join the many who skip flood insurance.
Insurance Information Institute spokesman Mike Barry sees it differently. He says buying flood insurance is less about taking a gamble and more about being able to transfer your flood risk on to someone else's shoulders. "How risk-tolerant are you?" he asks. "That's the question. Can you buy yourself some peace of mind?"
For what it's worth, people tend to associate floods with a total loss, but the average flood claim for U.S. homeowners is about $39,000, according to the flood insurance program.
While the conversation of whether flood insurance is right for you is one best had with your insurance broker, here are some things to consider: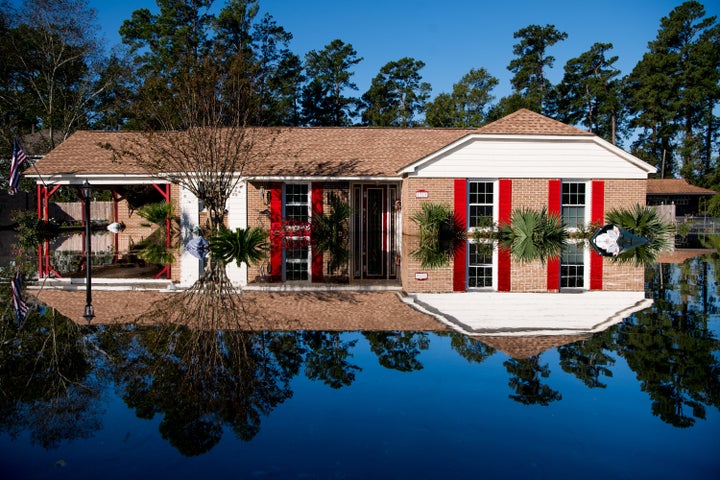 Water damage is expensive
Just 1 inch of water in a home can run up costs of $20,000, according to the National Flood Insurance Program, the government-backed program administered by the Federal Emergency Management Agency that provides flood coverage. And that may be a low estimate to replace flooring and appliances, treat mold issues and address other problems.
The decision to carry flood insurance may not be yours to make
If you live in a flood plain, there's a pretty good chance your mortgage lender will insist you carry flood insurance on the property.
However, flood insurance from the NFIP is only available in communities that agree to take steps to mitigate possible flooding and damage. Ask your agent if your state and community participate, or look it up online in the Community Status Book.
One conversation occurring in the wake of Harvey is whether certain areas of Houston should have even been developed with homes, because they sit in flood plains or adjacent to them. Some homes in Texas and Louisiana have flooded repeatedly.
Flood insurance premiums vary dramatically
How much you'll end up paying each year for an insurance program depends on where your house is located, its elevation and proximity to a floodplain, whether it has a basement, the age of the home, the roof and many other factors.
Bankrate says the average annual premium is $660. The average premium to insure a home that's a moderate-to-low risk property is $420 annually, FEMA says. You can look up the risk of flooding for your address and get price quotes at FloodSmart.gov.
Just be aware that all these policies carry a 30-day no-claims period from the time you buy one until you can file a claim. So don't wait until the hurricane is at your doorstep. Flood insurance does not cover any temporary housing that might be necessary while your home is being repaired.
One thing that emerged from Harvey is that some homeowners don't actually know if they live in a flood plain.
In the blame-placing aftermath of the storm, some fingers are pointing to whether Houston's flood hazard maps were accurate and kept current ― early assessments show many homes were flooded even though they were located far from the designated floodplains. Parts of Houston and Harris County have seen rapid development over the past 30 years, and people are questioning whether local officials did enough to preserve water-absorbing native grasses, improve drainage and set aside enough open spaces.
This much we know: Throughout history, people have always liked to live near to water because of the advantages it provides ― transportation, commerce, drinking supply, soil fertility and waste disposal. But clearly, settling along oceans, rivers and streams in not without its drawbacks. Floods have caused greater loss of life and property than all other natural hazards combined.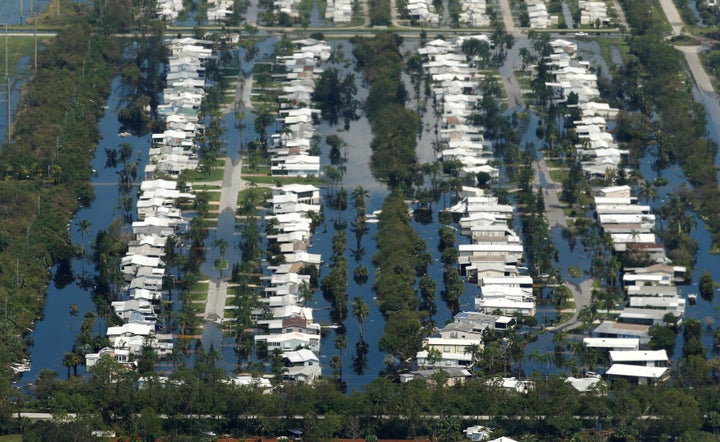 FEMA can help ― but home restoration isn't their job
Yes the Federal Emergency Management Agency helps. But think of FEMA as the first responder: They will give you grants for temporary housing and make sure you have access to food and medical care. The most grant money a household can receive is $33,300. And when it comes time to rebuild your flooded house, FEMA isn't in the free-money business. You will be offered a Small Business Administration Loan ― to be repaid with interest.
"You will have a much better outcome if you carry flood insurance," Diana Herrera, Senior Regional Insurance Specialist at FEMA assigned to the Houston recovery effort, told HuffPost.
Flood insurance covers claims even if a disaster has not been declared and insurance money ― unlike a loan ― doesn't have to be repaid.
Even if you are insured, your payout probably won't fully restore your home
Payouts from the NFIP are capped at $250,000 for a damaged structure and $100,000 for its contents. For those who need what is known as excess coverage, some insurers have introduced special policies for high-value properties. Ask your insurance broker whether an umbrella policy ― one that overlays other policies and fills in the coverage gaps ― makes sense.
And flood insurance won't cover everything. For example, the boiler, water heater and other essential systems in your basement are covered, but nonessentials, such as a pool table, TV and furniture kept down there are not.
The good news is that the comprehensive part of an auto insurance policy generally covers flood damage.
Flood insurance is dependent on congressional action
Flood damage is not covered by most homeowners' or renters' insurance policies, which is why in 1968, against a backdrop of rising taxpayer-funded disaster relief for flood victims and the increasing amount of damage caused by floods, FEMA created the NFIP ― which today provides the majority of the flood policies that homeowners and businesses carry. Half of the NFIP's policies are written in Texas, Florida and Louisiana.
That may be where the happy part of the story ends.
In an "average historical loss year," the NFIP has been able to pay its costs through the premiums it collects, says the Insurance Information Institute. Basically, if there were no widespread disasters, the NFIP would be solvent.
But there have been plenty of disasters, and the program was staring down almost $25 billion in debt before Hurricane Harvey struck. Now Hurricane Irma is bearing down on Florida and Eastern states this weekend, and Jose is close on its heels ― so 2017 is not shaping up to be an "average historical loss year." CoreLogic estimates that FEMA will spend between $6 billion and $9 billion on Harvey alone.
The NFIP is set to expire Sept. 30 and has to be renewed by Congress. The program has a $30 billion borrowing limit, and with massive claims coming in from Harvey ― and potentially more from Irma ― congressional action will be needed to raise that ceiling. There's no reason to think Congress, which raised the ceiling after Hurricane Katrina, won't do it again. Then again, 2017 is anything but a typical year: One of the reforms to NFIP that was being discussed during drier times was to phase out the program and instead work with private insurers to replace it.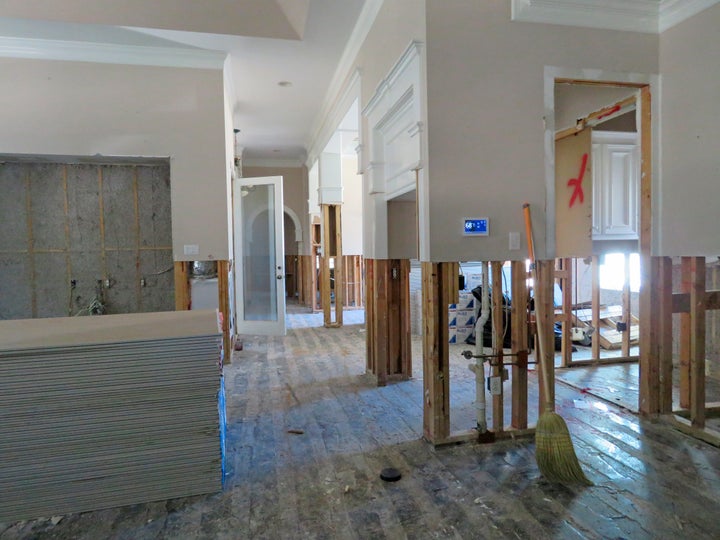 Flood insurance isn't only for people who live in a flood plain
You can purchase it even if you don't live within a flood zone. In fact, 1 in 4 flood claims are for homes not located in flood plains, according to FEMA. Floods can occur anywhere. An area that is near a levee or a dam is at risk of levee or dam breakage. Mississippi, South Carolina and West Virginia experienced devastating rainfall-induced flooding in 2015 and 2016 that resulted in billions of dollars in economic losses. In 2015, flash and river floods claimed 176 lives.
FEMA urges people who face even moderate flood risks to carry insurance.
That said, not all water damage is created equal: As a rule of thumb, flood insurance covers water that rises. So in a bad storm, if your roof blows off and water comes down into your master bedroom, that would be covered under your homeowners' policy. But if the local river overflows and you need a boat to get out your front door, you've got a flood covered by flood insurance.
There is actually such a thing as an optional water-backup endorsement that covers damages caused by water backing up into your house like from a broken sewer line.
Bottom line: These big hurricanes are lining up to take a swipe at us. Give flood insurance some consideration. And in the meantime, stay dry, peeps.