WASHINGTON — Lawmakers in Washington largely agree that the National Flood Insurance Program — now nearing $25 billion in debt — is in need of a fix. Where they differ, of course, is on how to reform it.
But with Hurricane Harvey having just pummeled the Gulf Coast, Hurricane Irma now barreling toward the Florida peninsula, a jam-packed September to-do list in Congress and the insurance program set to expire Sept. 30, there is little time for constructive negotiations. And it appears lawmakers will opt to buy themselves more time.
If passed, the package would extend the reauthorization deadline to Dec. 8.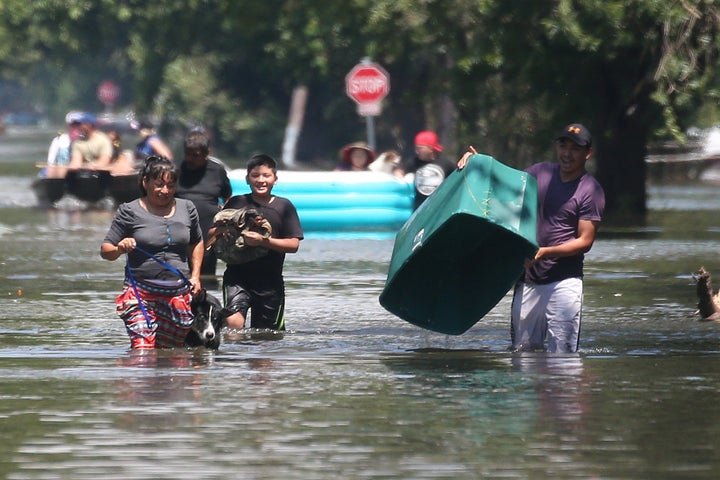 The NFIP was established by Congress in 1968 to provide low-cost insurance to people living in flood-prone areas. In exchange, communities are required to adopt flood management plans and work to reduce the risk of infrastructure being damaged in a flood. But many properties are being destroyed and rebuilt several times in the same high-risk location, with construction being subsidized each time by taxpayer dollars. 
Today, the program covers roughly 5 million policyholders. But what was once a self-sustaining program has been walloped in recent years by an increasing number of claims following costly natural disasters, including Hurricane Katrina and Superstorm Sandy. In fact, 1 percent of policyholders account for 25 to 30 percent of all claims, according to Scientific American. 
Harvey — and now Irma, a Category 5 storm taking aim at Florida — has added a sense of urgency to addressing the problems facing the NFIP, and is expected to put the program even further in debt. 
"The NFIP must be reauthorized in a meaningful way that addresses the fundamental business model of the program," Federal Emergency Management Agency administrator Brock Long, who oversees NFIP, told Politico last week. "A lapse ... would have a major impact on Americans across the country."
The Government Accountability Office has labeled NFIP as a "high risk," citing "structural weaknesses in how the program is funded." And in a report published Sept. 1, the Congressional Budget Office found that the program is operating at a $1.4 billion annual shortfall. 
Sen. Chuck Schumer (D-N.Y.) is among those who has called on Congress to extend the Sept. 30 deadline. He said in a statement last week that "while the NFIP was not perfect and certainly in need of improvements," letting the program lapse "would be irresponsible and could wind up costing NYC homeowners and businesses dearly." 
Among those pushing for reform in the House is Rep. Jeb Hensarling (R-Texas), chair of the Financial Services Committee, which has introduced a bill that would, among other things, work to phase out taxpayer-provided subsidies for properties that flood repeatedly and open the program to private companies. 
"These pieces could fall into place," he said of reforming the program, which he cautioned must be done gradually so as not to cause unintended harm. "We've got the inspiration. We've got Hurricane Harvey. We've got a realization that actually our failed policies regarding flood mitigation and recovery actually contribute to future problems. I think it's possible to put these pieces together." 
Blumenauer is among those who wants to see NFIP reauthorized so that it relies on accurate flood maps, charges policyholders actuarial rates and moves away from, as he put it, subsidizing people to live in harms way. 
"That is not healthy for them, and it creates great risk for the broader community," he said. 
Calling all HuffPost superfans!
Sign up for membership to become a founding member and help shape HuffPost's next chapter
BEFORE YOU GO
PHOTO GALLERY
Post-Harvey Houston