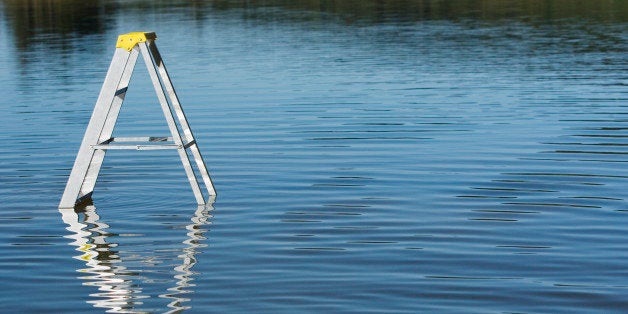 The Mississippi Delta, home of the blues tunes like "The Thrill Is Gone" and "Catfish Blues, signals landscape and human vulnerabilities much like the recent Baton Rouge Floods devastating lives and communities. Due to rising sea levels caused by climate change and decrease in sedimentary rock in the Mississippi River, The Mississippi Delta and Louisiana are sinking, making its populations more vulnerable to flooding.
In 2005, many died in Mississippi and Louisiana due to flooding caused by Hurricane Katrina and the ignition of levee breaks and other systematic failures. Now, close to 11 years after Hurricane Katrina, floods in Baton Rouge, Louisiana are taking lives and uprooting people in an area known to have dealt with devastating struggle--a possible norm for many in the area due to climate change and the rising sea waters.
Long before flooding happens in communities like Mississippi and Louisiana, there are pre-existing factors present that create a dangerous mix for future calamity. A Climate Central Report published in August 2015 lays out how income level, race, climate change, levee protection, sea level, and other factors can play a role in the devastation that happens before the weather element occurs.
According to the report, "Statewide in Louisiana, more than one million people live below 6 feet, including roughly a quarter million that appear to lack levee protection, using the methodology of this report."
Being 6 feet below sea level makes populations more vulnerable to flood hazards, which disproportionately affects high socially vulnerable populations--populations that are not as equipped to deal with natural disasters due to factors like income level, according to the report.These vulnerable areas include public schools, hospitals, houses of worship, hazardous material facilities as well as residential homes.
This can be seen in the victims of Hurricane Katrina where age, race, disability, and income played a factor in who was most affected by flooding after the hurricane. And as flood warnings continue in parts of Baton Rouge and residents deal with death and loss from flood waters, it is important to increase awareness of environmental factors making communities vulnerable so that extreme levels of devastation can be minimized before inclement weather.
Much like the permanent stamp of Mississippi Delta blues in changing popular music, human impact has made permanent changes to landscapes. These changes are showing up in ugly and shattering ways: Lead filled water and soil, disappearing and flooding of lands, and disproportionate loss for socially vulnerable populations. In the words o Marvin Gaye, "Oh Mercy, mercy me. Ah things ain't what they used to be. What about this overcrowded land? How much more abuse from man can she stand?"
Popular in the Community