Ever wake up looking a little... undersaturated? Want to "patch" up that blemish you see in the mirror?
A new photo series from 20-year-old artist Flora Borsi shows what it would look like if we used Photoshop in real life.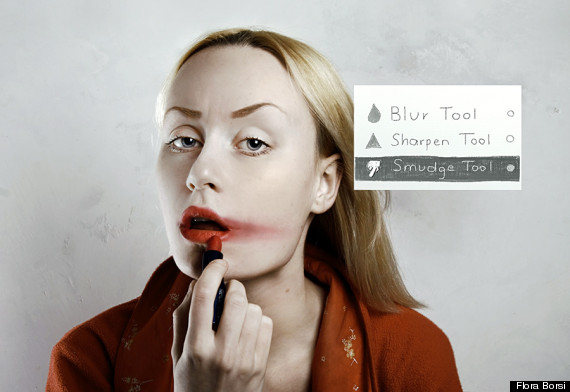 Borsi, who is from Budapest, Hungary, was inspired to create the series when she noticed own experience using Photoshop and other image editing tools begin to infiltrate her own self-perception.
"I'm a photographer, and I'm a Photoshop addict -- I retouch almost every picture, but not every detail," Borsi told The Huffington Post in an email. "Once I went to the bathroom, and I saw something on my face. I had an instant reaction, for a second I thought I could remove a spot from my face with this software in reality!"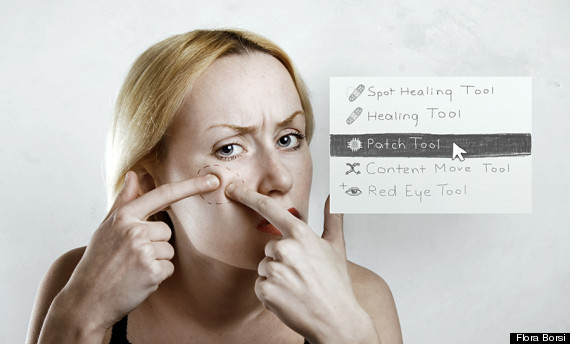 Borsi's images explore how different Photoshop "actions" would affect her appearance.
"I'm really curious about what people would do with Photoshop in real life," she told HuffPost. "Maybe everybody would be perfect, but only [on the] outside? What would be the difference between us?"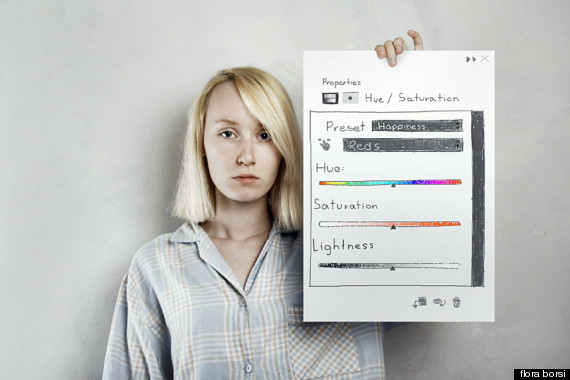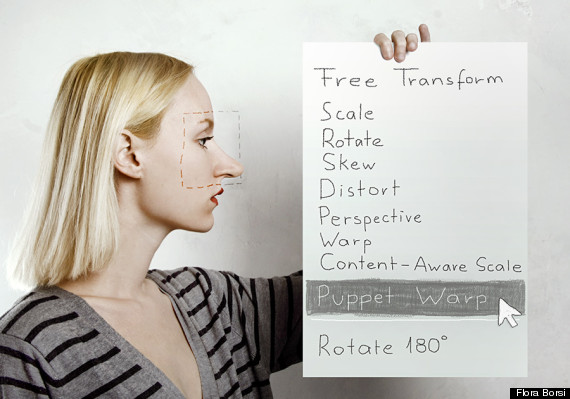 "Just as with cigarette ads in the past, fashion ads portray a twisted, ideal image for young women," bill sponsor Rep. Lois Capps (D-Calif.) said in April. "And they're vulnerable. As sales go up, body image and confidence drops."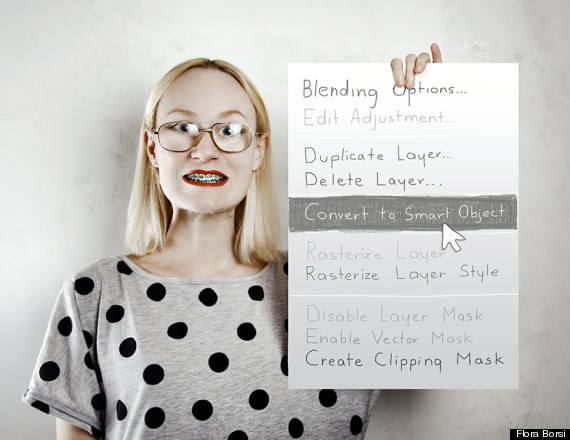 According to Borsi, you can have too much of a questionably good thing. She worries Photoship use has given way to overcorrection as an issue in art and advertising.
"Little freckles, wrinkles, etc. defines us and make everybody unique," she told HuffPost.
Related
Before You Go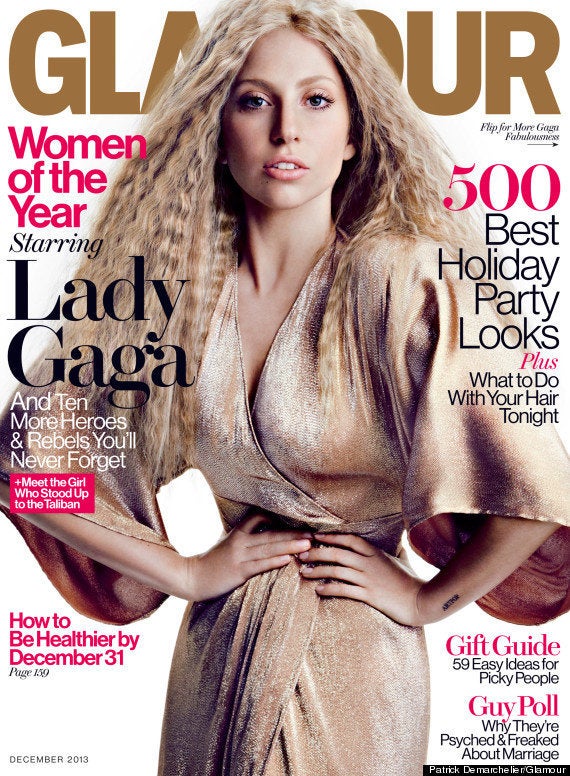 Celebrities Who Have Spoken Against Photoshop
Popular in the Community