When you were young, you were likely introduced to a wide range of professions that you could aspire to as a grown and functioning member of society. Like, for instance, doctor, detective, teacher, or writer. One option I was not aware of, however, was floral sculptor. I am sure of this, because I definitely would have pursued this path if given the chance.
Even if you've never heard of a floral sculptor you can probably still guess what it entails: a creative soul does magical things with the fruits of mother nature, thereby combining the best elements of art and nature. Good stuff. One such artist is Azuma Makoto.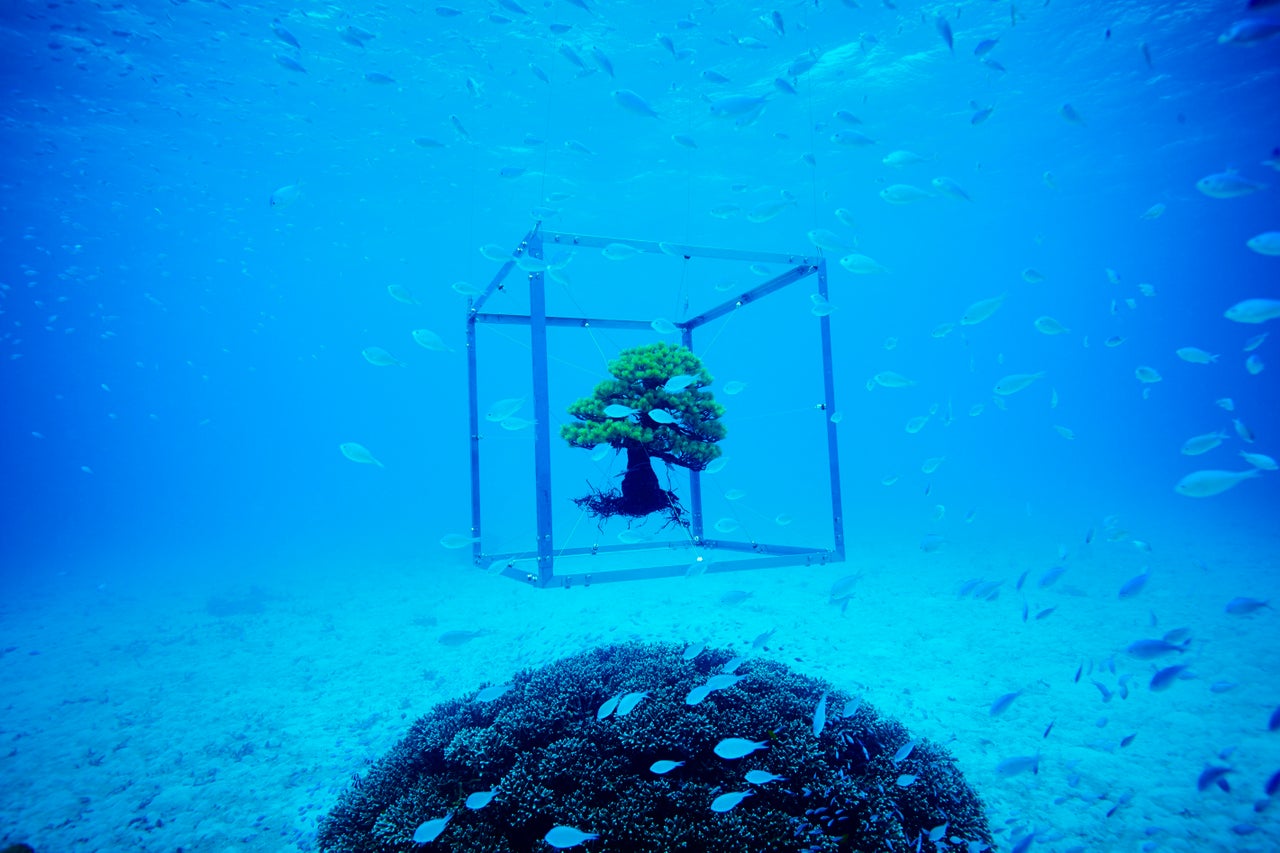 In the middle of the gallery space, Azuma's "shiki I" sculpture -- a Japanese White Pine Bonsai suspended from a metal frame -- will hover off the ground, encased in its iconic open steel frame. The sculpture, made from a living trunk, exposed roots and hand-made resin leaves, melds nature and artifice in a subtle and enchanting manner, celebrating a plant's death and artistic afterlife as much as its time in full bloom.
A memento mori for the modern age, Azuma's work constantly teeters between the living and the dead, without privileging one over the other. Around the "shiki I" centerpiece, large-scale photos, shot by Shunsuke Shiinoki, will depict the brave plants' journeys across the world. For almost ten years now, Azuma and Shiinoki have collaborated to capture the bonsai greenery in the most unlikely of habitats -- from underwater to outer space, from deserts to glaciers, from broken-down planes to dilapidated government buildings.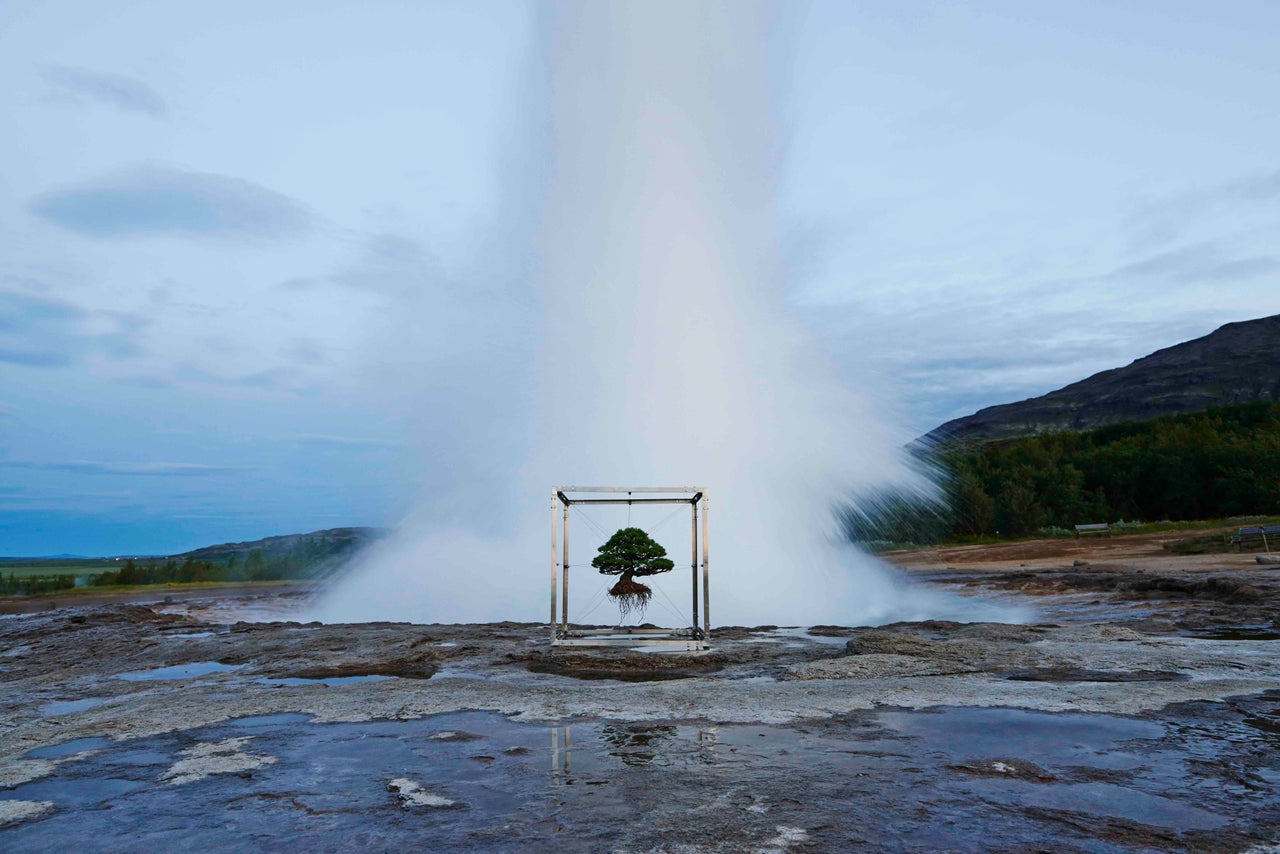 Each of Azuma's choreographed adventures tests the physical limits of the floral arrangements -- often regarded as tame and familiar aesthetic accoutrements. The artist, who worked in a flower shop upon first moving to Tokyo, exposes the plants' alien underbellies.
"Azuma is confronting this unnaturalness head-on in his work," Satoshi Koganezawa explains in an essay written for the exhibition. "He doesn't think that flowers that still look alive, that still have all of their water, are the most beautiful form that they can take."
To a florist, the death of a plant may be the end of its value. For a floral sculptor, however, a plant's demise is just the beginning.
"SHIKI: Landscape and Beyond Azuma Makoto" runs from Oct. 23 until Dec. 5, 2015 at Zhulong Gallery.