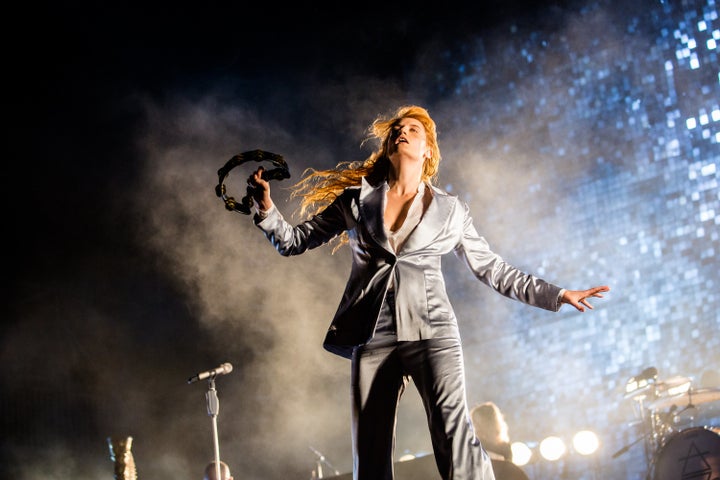 If British singer-songwriter Florence Welch was bothered at all by the massive summer lightning storm that served as a dramatic backdrop to her Lollapalooza-ending set in Chicago Sunday, she did not let on. If anything, she appeared to thrive on it.
Welch, who heads up Florence and the Machine, hit the ground running during her headlining set, literally. Clad in an all-white ensemble and barefoot, she dashed swiftly from one side of the stage to the other during "What the Water Gave Me" and "Ship to Wreck." Later, she ran deep into the crowd, singing the thrilling "What Kind of Man" inches away from a male fan's face.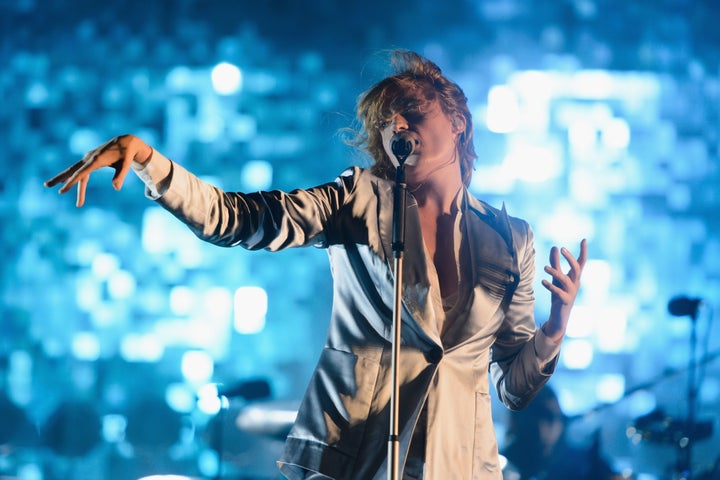 All the while, the storm raged on, causing Welch to joke that she believed stormy weather was following her around during the writing of her latest album, "How Big, How Blue, How Beautiful" and "had found her again."
Ultimately, the weather caused Welch to cut her set short, ending with fan favorite "Dog Days Are Over," which the singer punctuated by urging the crowd to remove one article of clothing and wave it above their heads. Welch followed her own instructions, in fact, stripping down to her bra before taking one last dash into the crowd while security guards tried desperately to keep up with her.
"We're so sorry, but the storm has won," Welch said. "We'll be back!"
Despite the abrupt ending, Welch still brought so much energy to her evocative baroque-pop anthems that her set, in addition to fellow headliner Paul McCartney's, was surely one of the weekend's most memorable.
Fans captured the dramatic scene below: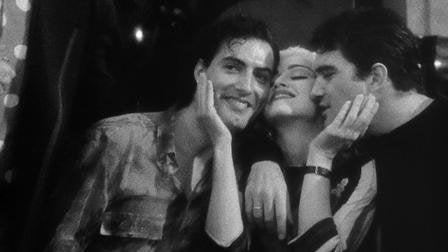 14 Music Documentaries Worth A Watch
Popular in the Community