Florence. Home then to the birth of the Italian Renaissance and now to a "cultural and technological rebirth". The union of the fashion and technology industries was celebrated at the Luisa Via Roma Tech Summit in January.
There, I moderated panels alongside Executives from Facebook, Instagram, Conversant and ShopStyle USA. Other panelists included Google, Samsung, Swarovski and Condé Nast.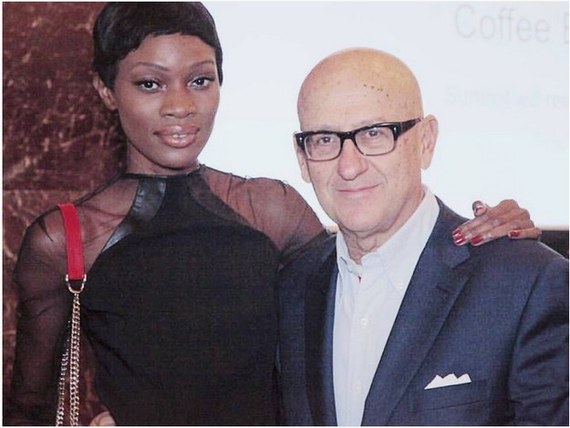 Industry insiders will tell you Italy is the hub of e-commerce expertise and iconic fashion retailer Luisa Via Roma is the e-embodiment of luxury retail translated online.
When it went digital in 1999, the brand was hailed as the pin-up for high-end stores making a successful transition, a move many designers were initially reluctant to make.
Today, LVR continues to lead the way digitally with its innovative, socially-driven content, perfectly uniting the physical and digital.
Sissi Johnson & Andrea Panconesi, LuisaViaRoma CEO / Courtesy of LuisaViaRoma
The Importance Of Brand Intimacy
How can brands engage consumers on a more intimate level ?
As online technology becomes increasingly seamless, brands are no longer able to hide behind clunky copy geared toward the masses.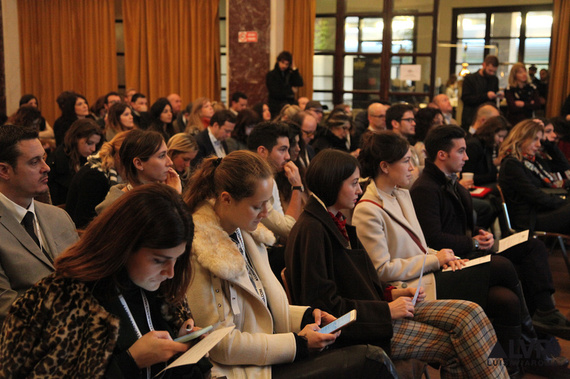 Courtesy of LuisaViaRoma
We discussed the power of personality, authenticity and consistency. Fellow panelists also made reference to social media's potential to act as a mask and pointed toward the merits of maintaining a truthful dialogue with consumers. People-based marketing reigns supreme for 2016 and beyond.
Online & Offline Consistency Is Key
Redouane Bellani, Managing Director at Enterprise Solutions, an affiliate network which hosts and facilitates thousands of partnerships between brands, retailers and content publishers, explained that E-commerce is retailers' first and best point of contact with customers.
However, Bellani also mentioned the importance of relating to companies' own physical stores. Indeed, to keep their marketing strategy equally pertinent across the board, brands must remain consistent online and offline while making mobile sites a top priority for their digital consumers on-the-go.
To Follow Or Not To Follow, That Is The Question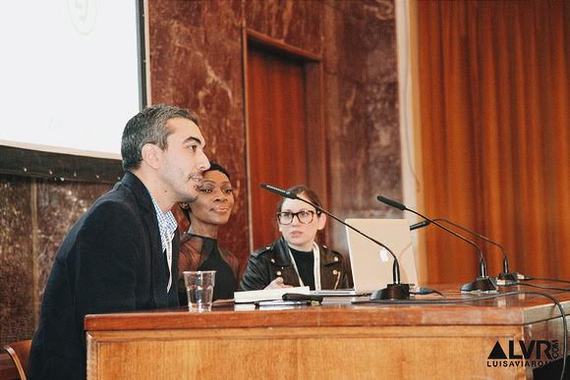 When it comes to followers, less has the potential to be more.
Think of your followers in a human capacity; who is watching you, how can this relationship be manifested offline and ultimately beneficial to a brand ?
Redouane Bellani (Enterprise Solutions/Conversant), Sissi Johnson (Moderator), Hilary Sloan, Director of Business Development (Shopstyle USA), courtesy of LuisaViaRoma
Hilary Sloan, Director of Business Development at ShopStyle USA spoke about understanding your audience and maintaining specific target groups. "Knowing your audience means knowing your analytics and tracking: where are your clients clicking in and out ?"
When a brand understands how complex and diverse the consumer purchase journey has become and adjusts accordingly, they have a competitive advantage.
Sloan also revealed that "users who engage with content are four times more valuable then consumers who don't. As brands embrace the power of influencer content in telling their stories, analytics play a primary role in determining the value of those influencers in terms of both the sales and engagement they drive.
Knowing for instance, that when surveyed, 88% of women said influencers matter when they are shopping, while only 38% of women valued the input of friends or family, can help brands make decisions about where to put both their dollars and their energy."
The Revolution Will NOT Be Televised
Sylvain Querne, Head of Marketing at Facebook Italy, offered valuable insight into current marketing trends within the Facebook sphere where 1,000,000,000 users digitally reside. Querne predicts big things for video in 2016 and beyond.
"Video is the perfect tool for the visual storytelling," says Querne, "as it facilitates viral, informal, unconventional and emotional brand narration."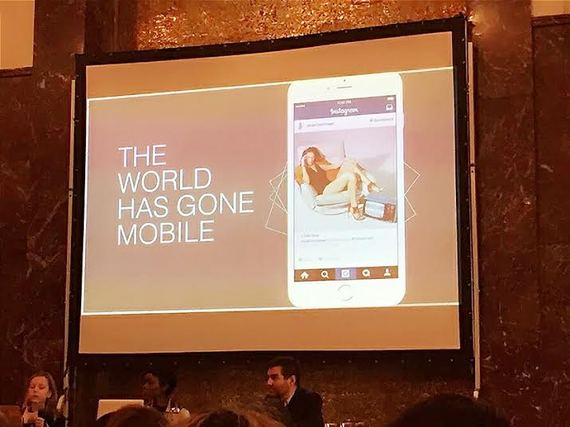 Querne shared success stories within high-fashion brands including Michael Kors who recently adopted "the Marquee format", a 30 second video announcement for promoting brand storytelling.
Exclusively available to advertisers on Facebook, the duration was recently extended to 60 seconds to allow greater flexibility.
Ginevra Capece (Instagram), Sissi Johnson (Moderator), Sylvain Querne (Facebook), courtesy of Nicoletta Radu
Retailers such as Net-A-Porter and Privalia have taken similar steps towards generating powerful new content. The Head of Facebook Marketing for Italy also pointed out Instagram's "evocative [imagery] power combined with the recent milestone of 400 million active users" so perfectly suited to fashion.
This is the where the synergy between fashion and technology becomes magical: fashion brands are empowered by video technology to create incredible, visual content and to inspire, rather than just engage. Campaigns are getting increasingly personal, and ready-computed marketing won't spark the style conversation any longer.
Calling all HuffPost superfans!
Sign up for membership to become a founding member and help shape HuffPost's next chapter