The British mag has Brudenell-Bruce, the lingerie model and aspiring artist famous for dating Prince Harry, posing for its January 2012 issue, smiling brightly with her top off (covered with a strategically placed hat) on the cover.
The Sun quoted a "well-connected Royal source" who said, "It's very early days but Harry and Florence are an item. She is a lot of fun, blonde and very good-looking. Harry really likes her." However, when asked, Florence (or Flea, as she's known) simply responded, "There's not much to say."
But by now there's more to say -- and Flea's willing to talk. In Tatler's interview with Flea, the mag writes:
In her own words, [the media response to her relationship with Prince Harry] was 'full-on'. She learnt the definition of stalking: when you turn the street corner and the person (or pap) following you turns it with you. Eventually, the press did back off. And there were no more pictures on Mail Online of Flea on a bus, Flea on a bicycle and Flea going for a run. (She's ferociously fit -- which explains the body -- and recently ran the Royal Parks Half Marathon in two hours and four minutes.)
But Ferociously Fit Flea's left all the paparazzi chaos behind her. She and the royal split in August and now she's getting busy in London -- with another man as well as her burgeoning career. She told the mag:
Years of working as a model have kept a rein on that sort of bouncy optimism. Flea is no fool -- she knows that 'one day everything will drop and I won't be able to earn my living in a bikini'.
Yes, dear Flea, one day all the lady bits will drop and being ferociously fit won't come so easily. But in the meantime, keep posing for those gorgeous magazine spreads.
See the Tatler cover below and pics of Florence over the past years.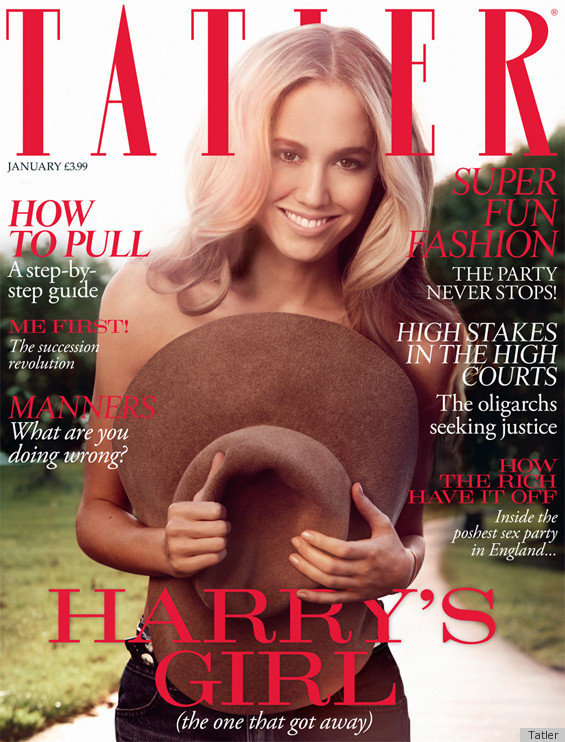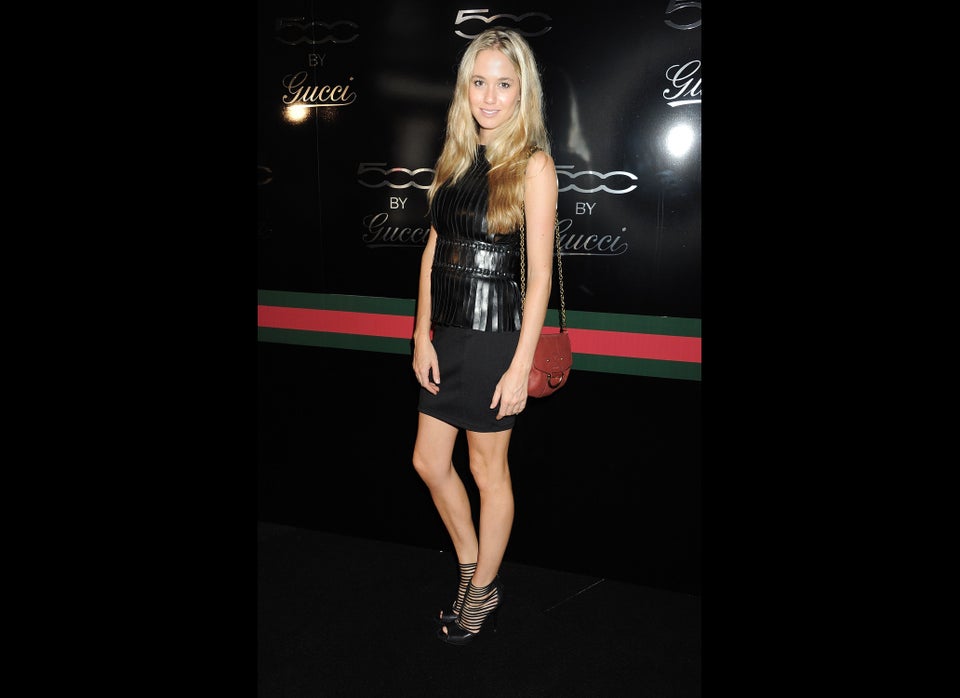 Florence Brudenell-Bruce (CLONED)