Florence is known as the birthplace of the Renaissance, but you don't need to be as rich as a Medici to experience all that its bars have to offer. We have found that some of the cheapest bars can bring out the liveliest and most authentic crowds in the city.
From American-style sports bars to eco-conscious vegetarian cafés, Florence is surprisingly full of affordable places to have a drink -- so don't let a tight budget keep you from going out. With this list of our favorite budget-friendly bars in Florence you can still have a great time without breaking the bank.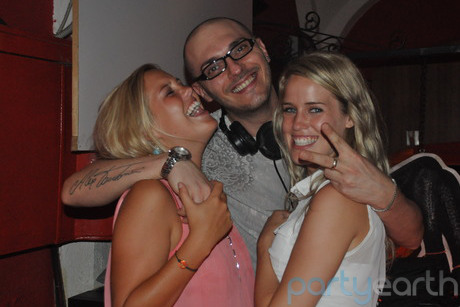 The Red Garter is a popular American-style sports bar with some of the best deals on beer in Florence. Here you can undoubtedly find some English speakers to play some beer pong, sing karaoke or rock out to a live band. Patrons have the options of gathering in the front room to watch sports, or mingling in the back at the standing-room-only bar. A two-level room features long picnic tables with a DJ booth and a dance floor that inevitably becomes the main event.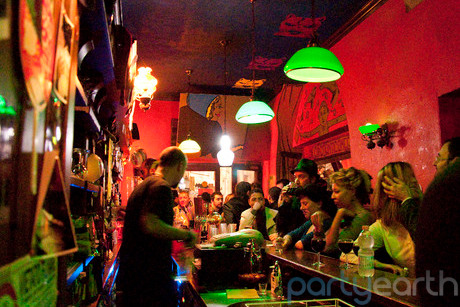 Angie's Pub is a young and vibrant watering hole catering to local creative types and the art students that flock to Florence each year to study in this city of genius. This is the place to grab a cheap drink and meet aspiring artists and musicians. Unleash your own expressive side under the pub's walls full of indie art, old Polaroid snapshots and unusual antiques. Or if music is more your thing, be sure to come by on the weekends when the pub turns into a laidback club with a DJ spinning the latest pop and rock tracks. With an upbeat vibe and affordable drinks, Angie's is a welcoming place to meet and be a part of Florence's creative community.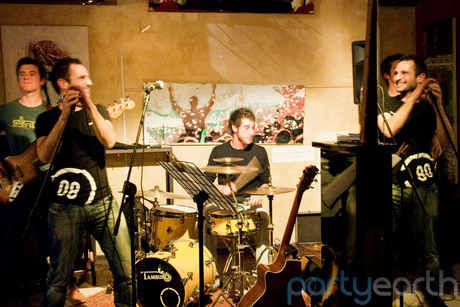 Budget-friendly with a touch of class, La Cite is a library bar and jazz lounge where aspiring Michelangelos and da Vincis gather for cheap wine and inspiration. The focus here is on the mostly highbrow political conversation that flows amongst the educated crowd, so you won't find too many people dancing. But if you're looking for a quiet place to talk and grab some drinks without distractions, there's no better place in Florence than La Cite. Try a glass of Tuscan wine at the rustic bar, soak in the live jazz or pick a good book to curl up with from the bar's sprawling library.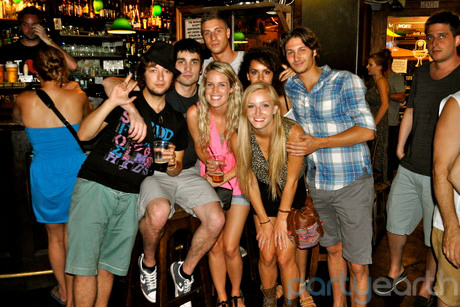 Feeling a little homesick in the heart of Italy's art capital? Look no further than The Lion's Fountain, an Irish pub known for its rowdy crowds and cheap drinks. Travelers and students from the U.S. will feel especially at home on Monday Dollar Nights and College Wednesdays beneath walls and ceilings covered in beer posters and college t-shirts. Head here to root for your favorite American sports team or to hear travel tips from the local expats. There's no cheaper way to find a slice of America in Florence than with a drink or two at The Lion's Fountain.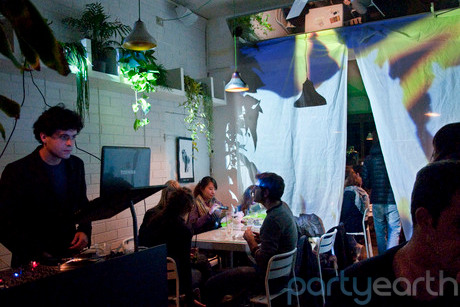 As the only fully vegetarian café in Florence, PopCafé draws an active, health-conscious and bohemian clientele. Centrally located in Florence's famous Piazza Santo Spirito, PopCafé boasts great food and drinks at reasonable prices. For those looking for sustainable yet budget-friendly options in the city, this café offers lunch, brunch and an aperitivo buffet at a bargain. The minimalist décor reflects the café's commitment to the planet and everything from the lights to the trashcan is designed with environmental sustainability in mind. Come for the affordable drinks or to meet a crowd that shares your values, because with PopCafé you can go green on a great night out without busting your budget.