Florence Welch is on the mend after undergoing lifesaving surgery, according to the singer.
"I'm so sorry that I had to cancel the last couple of shows," Welch wrote in an Instagram post over the weekend, referring to previously scheduled performances in Europe. "My feet are fine, I had to have emergency surgery for reasons I don't really feel strong enough to go into yet, but it saved my life."
The Florence and the Machine frontwoman assured fans that she "will be back to close out" her band's Dance Fever tour with stops in Portugal and Spain, adding that she would be "maybe not jumping so much but you can do that for me."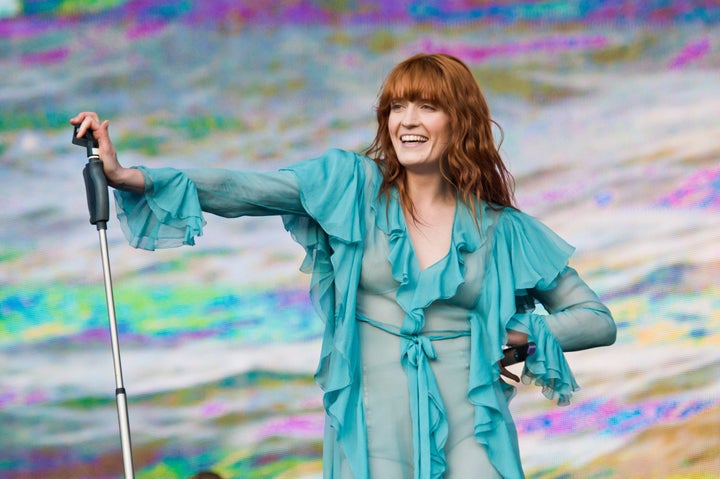 "Suffice to say I wish the songs were less accurate in their predictions," she said, alluding to the themes of her latest album, one of which is people dancing themselves to death.
Welch added that "creativity is a way of coping, mythology is way of making sense. And the dark fairytale of Dance Fever, with all its strange prophecies, will provide me with much needed strength and catharsis right now."
Welch has also broken a foot twice while singing for crowds — the first time at California's Coachella Valley Music and Arts Festival in 2015, and the second time while performing at the O2 arena in London last year.
"I'm so sorry to say that after an X ray it seems I was dancing on a broken foot last night," the frontwoman wrote on Instagram in November. "It is not in my nature to postpone a show, and certainly not a UK tour, but I'm in pain and as dancers know, dancing on an injury is not a good idea. And have been told not to perform to avoid further damage."
Support HuffPost
The Stakes Have Never Been Higher
Popular in the Community