Sunday night's 2013 Grammy Awards brought out the music industry's heavy hitters, and the red carpet was everything we hoped it would be. Florence Welch, who has two nominations, one for Best Pop Vocal Album for "Ceremonials," and another for Best Pop Duo/Group Performance for "Shake It Out," arrived in a long green dress.
It was a peculiar pick, prompting the Twittersphere to conjure up some reptilian references. Our favorites: Godzilla and Reptar.
See Florence Welch's Givenchy red carpet gown from the 2013 Grammys below. Are you a fan?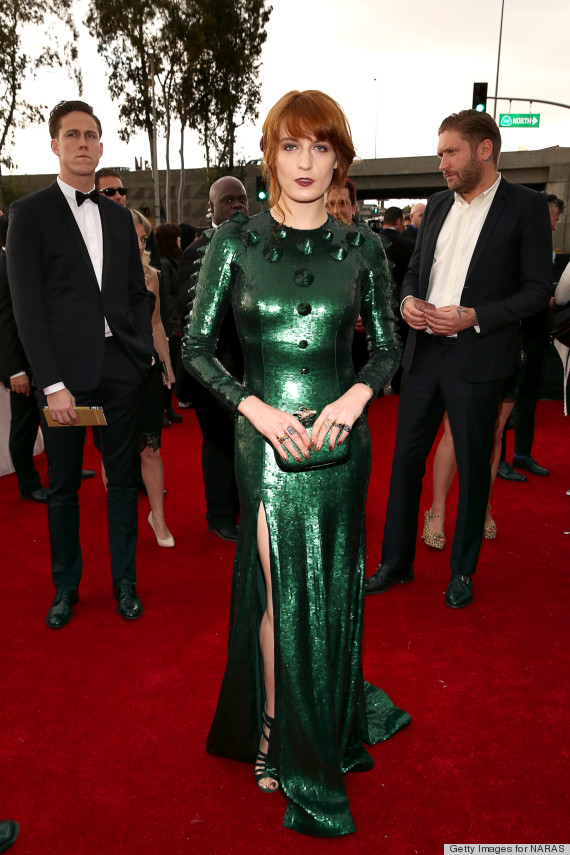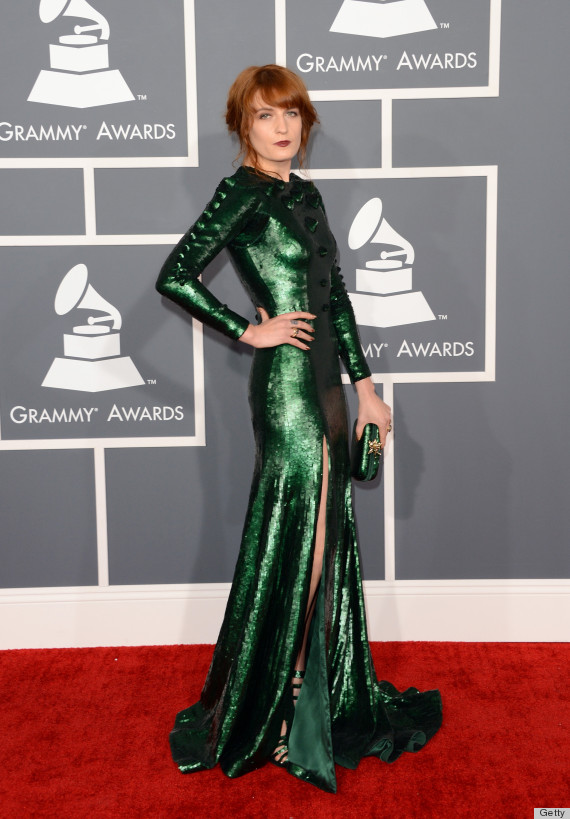 See more of the red carpet glam: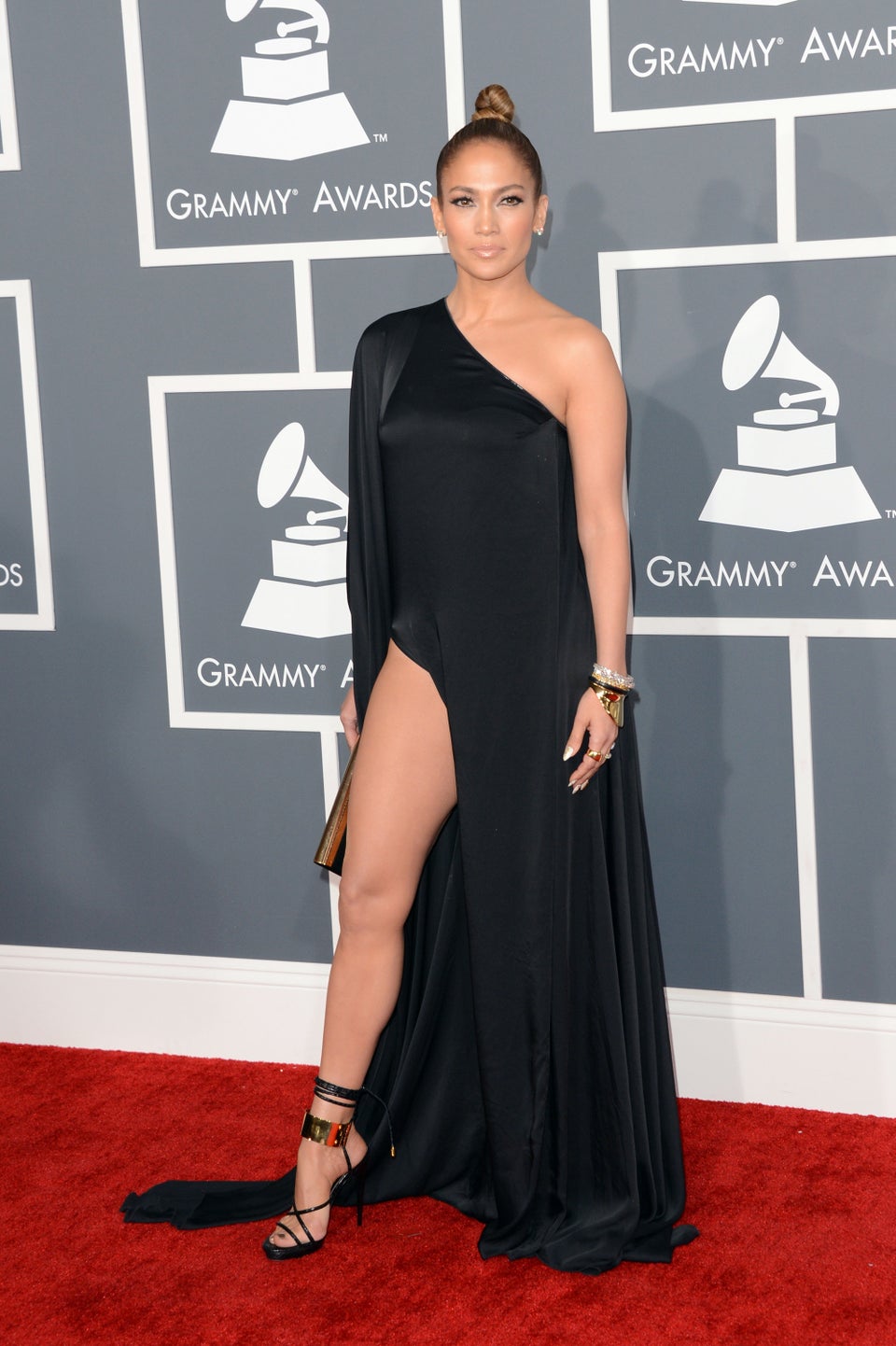 2013 Grammy Awards Red Carpet
Related