A debate in Florida's House of Representatives over a Republican-sponsored ban on race- and sex-selective abortions became extremely heated Thursday, causing several black women lawmakers to walk out in protest.
House Bill 845, sponsored by Rep. Charles Van Zant (R-Keystone Heights), would make it a third-degree felony in Florida to perform an abortion based on the race or gender of the fetus. In his closing statements on Thursday, Van Zant accused Planned Parenthood and other abortion providers of intentionally targeting black people. "The fact is, 80 percent of abortion clinics nationwide are located in minority neighborhoods where 43 percent of all black babies are aborted," Van Zant said, according to the Tampa Bay Times.
"In America alone, without the Nazi Holocaust, without the Ku Klux Klan, Planned Parenthood and other abortionists have reduced our black population by more than 25 percent since 1973," he said. "This is called discriminatory targeting."
Several black lawmakers became insulted during the debate, and at least five women walked out. Rep. Barbara Watson (D-Miami), one of the members who left, told HuffPost in a phone interview that she felt as if Van Zant was manipulating information to reflect his personal beliefs about abortion.
"I don't appreciate anyone trying to explain what any other ethnic group's lifestyle is and what they do, when you really don't have any authority to interpret it," she said. "I think the women and people of color in that chamber deserve an apology from him, but I don't know that it would actually change his point of view."
Rep. Darryl Rouson (D-St. Petersburg) said he felt the bills' sponsors were disingenuous in their mission to save the black population from abortion. "If these representatives truly care about even the subject matter of black genocide, I've got a few bills they could file," he said. "That's what got me upset. They could have talked about the bill and its intent without trying to use black genocide and black babies to sway a vote."
Van Zant was not immediately available for comment.
Anti-abortion activists have long accused Planned Parenthood of targeting African Americans, but a 2011 fact-check by the Guttmacher Institute, a reproductive rights research organization, showed that only 9 percent of abortion clinics are located in predominantly black neighborhoods, while 63 percent of clinics are in non-Hispanic white neighborhoods. While black women have a disproportionately high abortion rate compared to other ethnic groups, Guttmacher research shows that could be attributed to higher rates of poverty among black women and the fact that 69 percent of pregnancies among black women are unintended, compared with 40 percent of pregnancies among whites.
Florida representatives passed the anti-abortion bill after a long, fiery debate on Thursday by a vote 71-44, sending it to the state Senate. Rouson said that bill cosponsor Rep. Keith Perry (R-Gainesville) wrote him a personal letter after the vote to apologize for offending him.
Rouson said he hopes the legislature can focus on something else now. "I've been up here five sessions now, and every last one we're dealing with abortion bills," he said. "You would think we could deal with some women's rights issues or things of great governmental concern, other than every year coming back and trying to do something with abortion."
UPDATE: 6:10 p.m. -- Rep. Keith Perry acknowledged in a phone interview with HuffPost on Friday that he did send an apology letter to Rouson out of a concern that he had offended him. But Perry said he stands by the comments he made on the House floor.
"What I did was speak some facts about percentages of abortion that are performed, and the ratios [for black women] far exceed the norm of the population," he said. "And I'm not saying the facts are wrong, because they weren't, but the way it was presented, it certainly offended [members of the black caucus]."
Perry added, "The concern is whether or not there's a strategic marketing approach by people who provide abortions to target certain groups. I don't know if they do or not, but there's a concern that some people may share."
Before You Go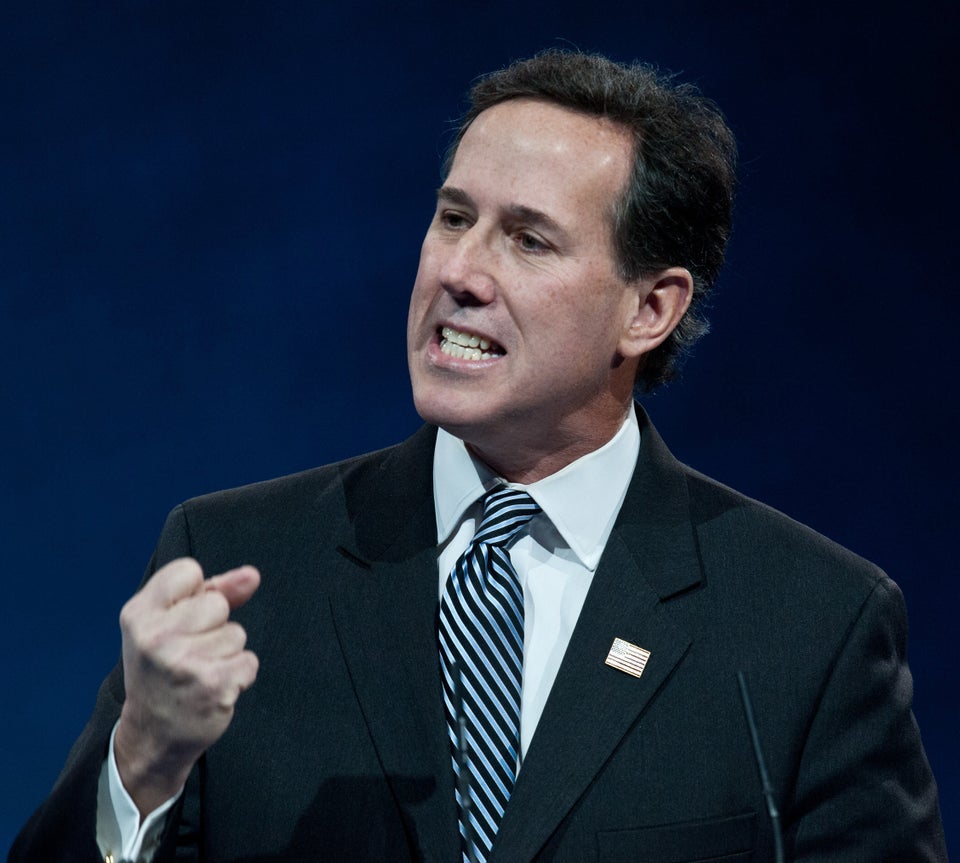 GOP's War On Sex
Popular in the Community