Newlywed couple Amanda Perryman and Rob Sabin are both huge college football fans. Perryman roots for her alma mater's team, the University of Florida Gators and Sabin roots for his -- the University of Alabama Crimson Tide. This, as you might expect, causes friction at times.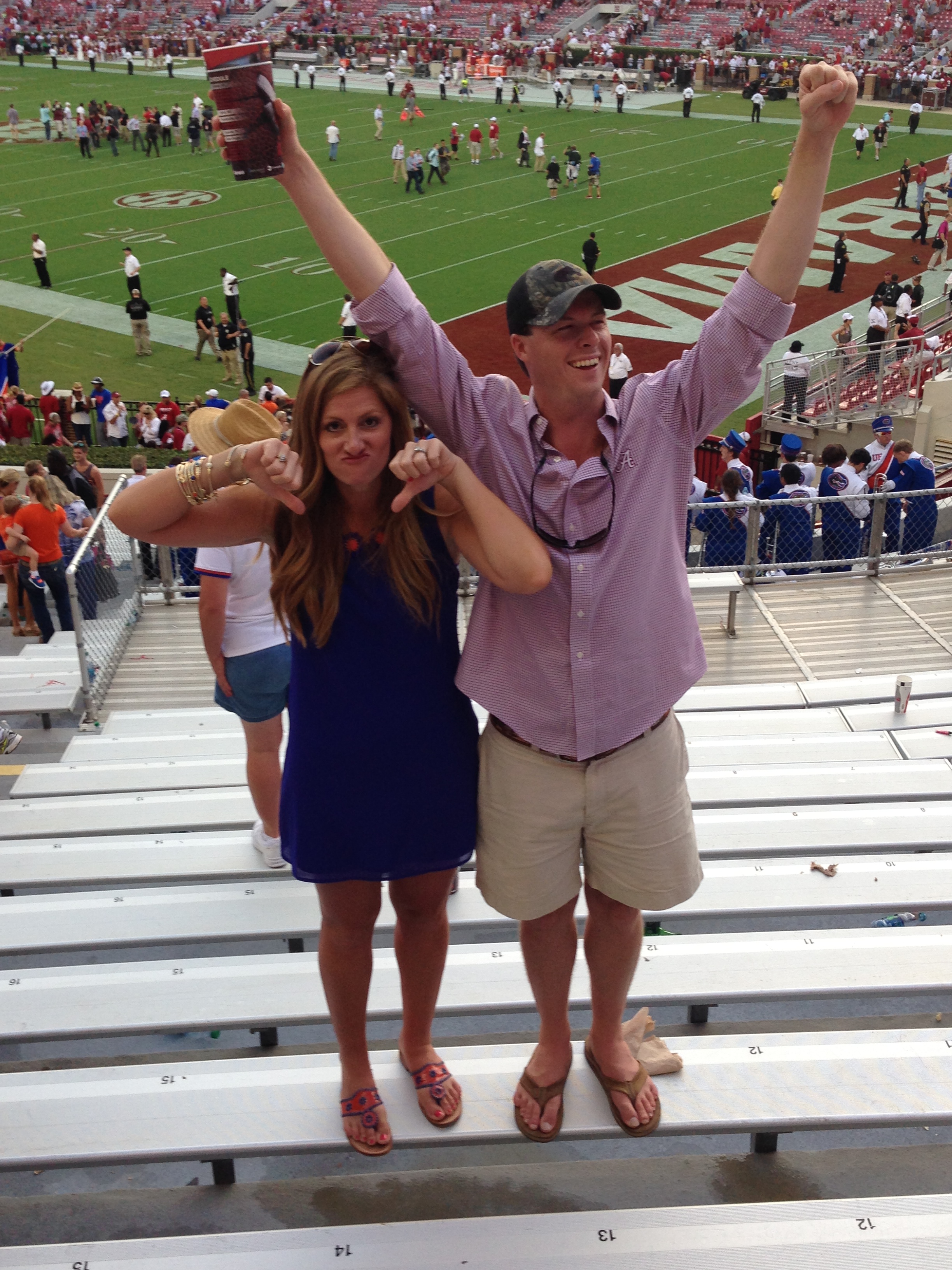 Courtesy of the couple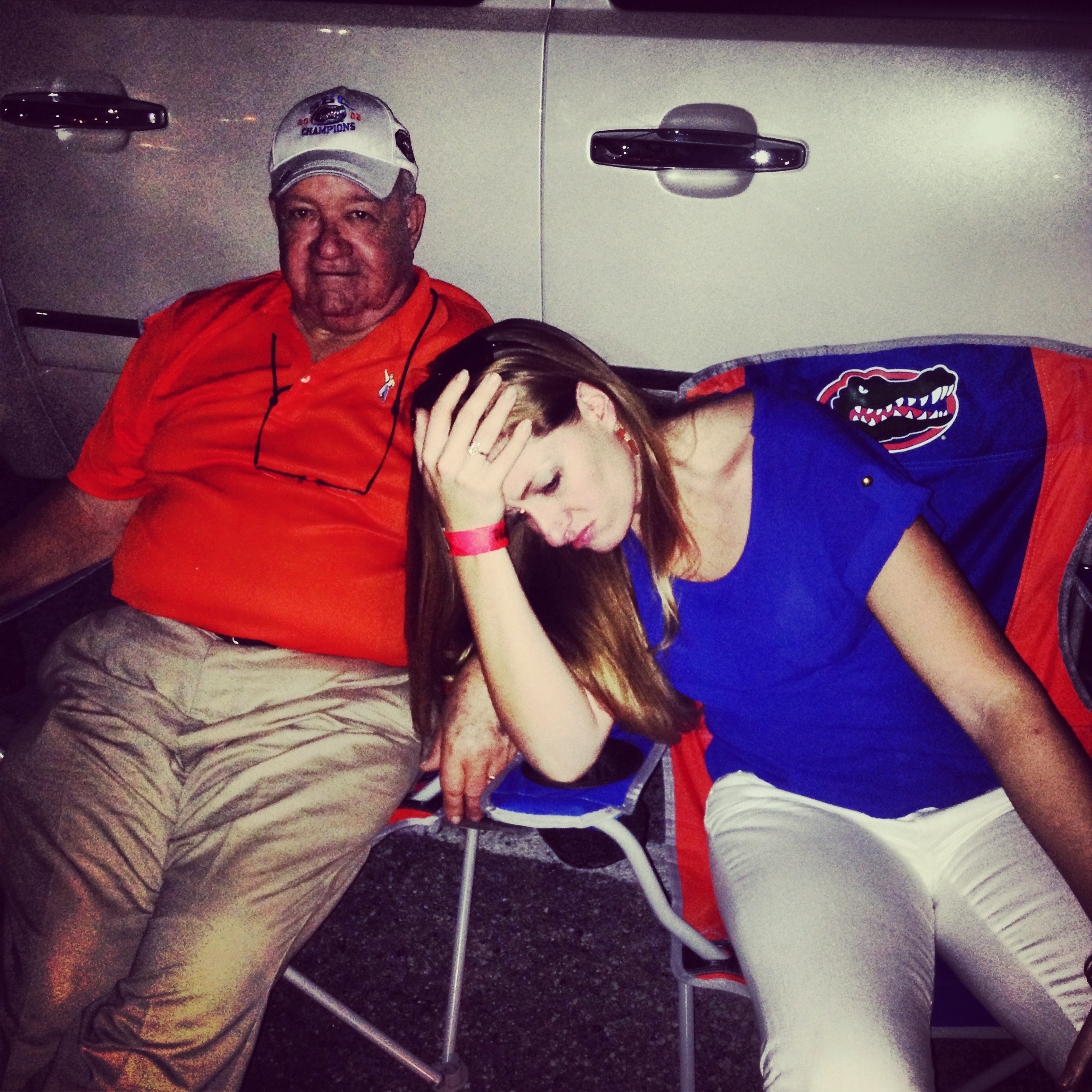 Courtesy of the couple
At Perryman and Sabin's wedding on Saturday in Islamorada, Florida, the bride pulled off a seriously brilliant prank that would make any diehard Gator fan proud. Sabin -- who goes by the nickname "Roll Tide Rob" -- had ordered an Alabama football-themed groom's cake, complete with a fondant cake topper of Coach Nick Saban riding an elephant. Little did he know that the inside of the cake told a very different story.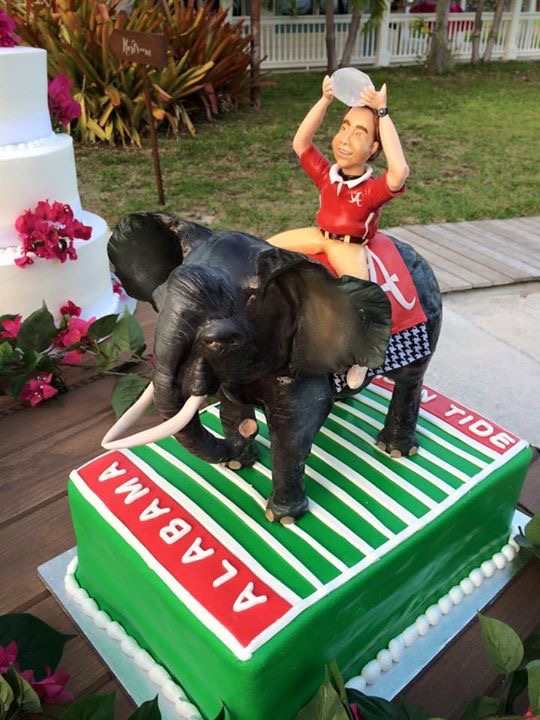 Cake by Amazing Cakes and Creations in Key West, Florida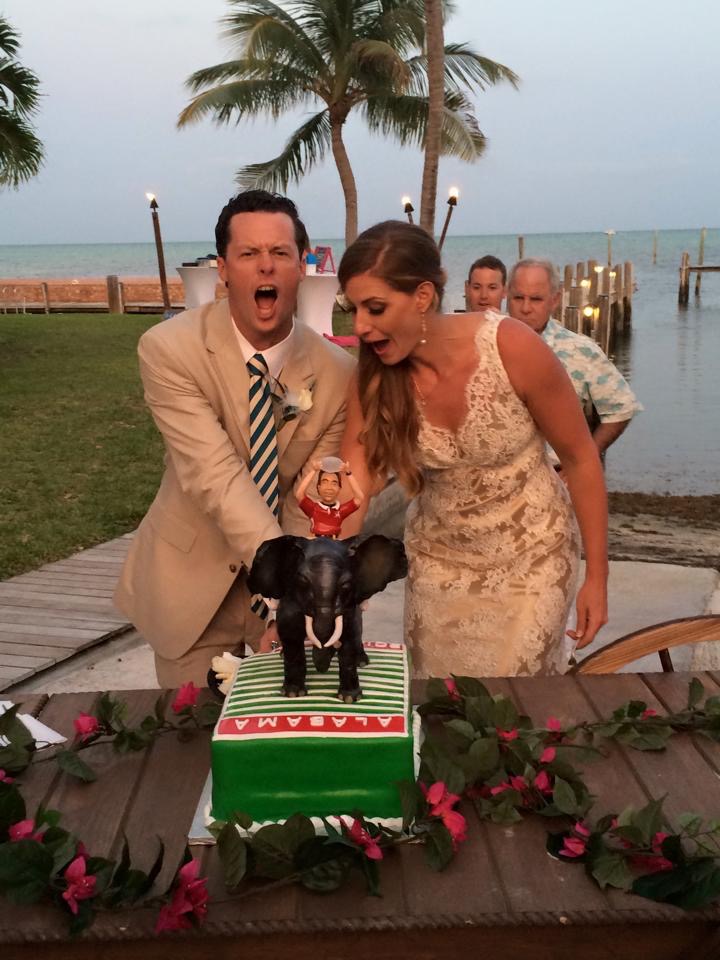 Courtesy of the couple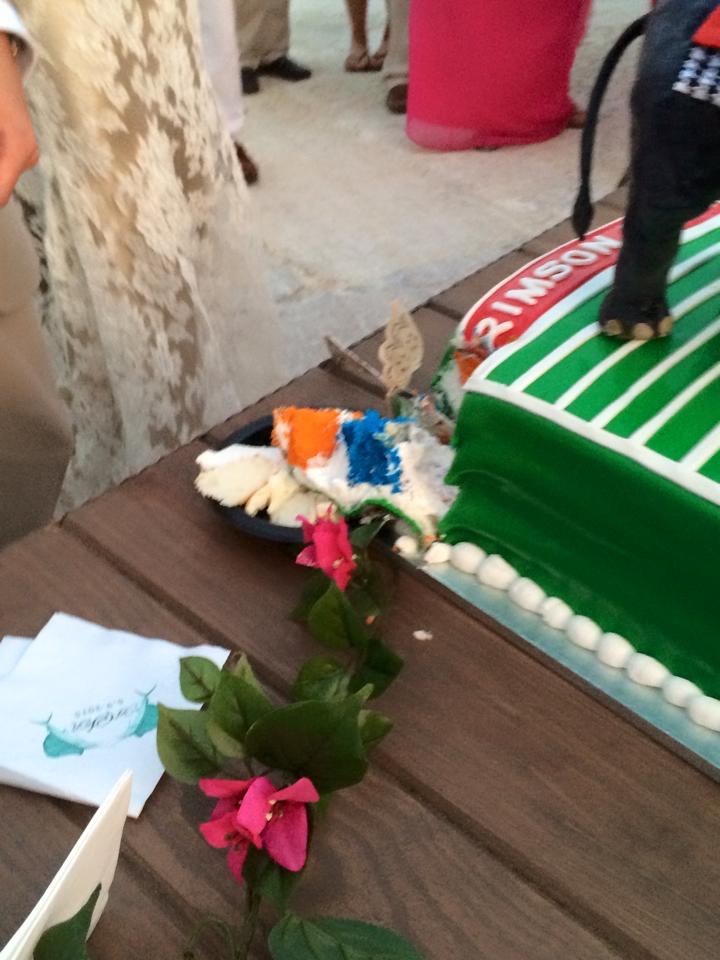 Courtesy of the couple
"Rob's friends all have a tradition that when they get married, they have outrageous groom's cakes to show their love for their respective football teams," Perryman told The Huffington Post. "I knew that 'Roll Tide Rob' was going to come up with something epic. I just couldn't let him get away with that -- especially since my last name is now Sabin. That's painful for a Gator girl! I called the bakery and let them know to let Rob do whatever he wanted to with his cake, as long as the inside was orange and blue."
So how did the groom react? We'll let these photos do the talking: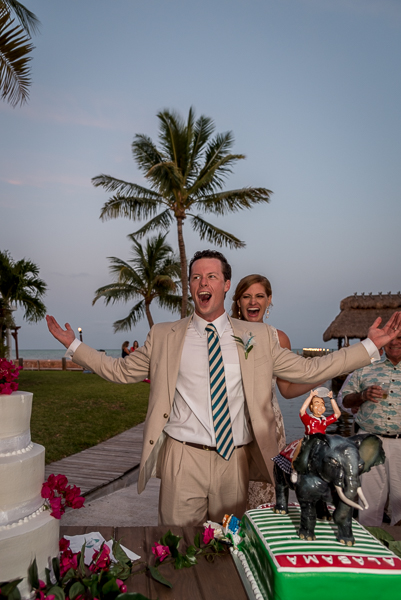 Courtesy of the couple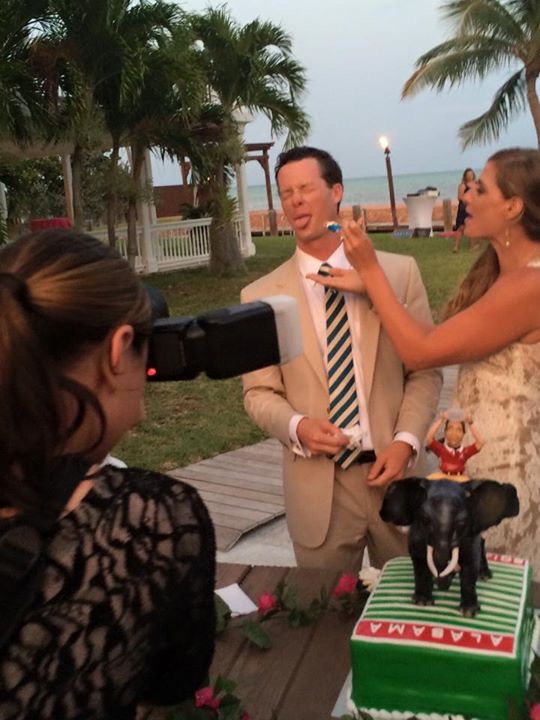 Courtesy of the couple
"He freaked out!" Perryman told HuffPost. "He didn't want to eat a piece but was pretty much forced into it."
Related