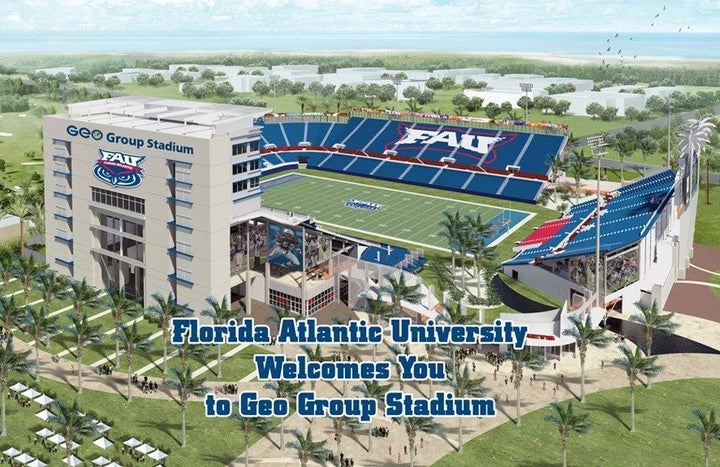 America has a long tradition of unusual corporate athletic sponsorships -- Cleveland's Quicken Loans Arena and Houston's Enron Field (now Minute Maid Park) come to mind. But the GEO Group Stadium puzzled several experienced sports marketing experts.
Stadium sponsorships usually involve a product that a company wants to market to consumers: Cars, in the case of the Mercedez-Benz Superdome in New Orleans; or bank services, with Citi Field in New York. GEO Group's customers are government agencies offering contracts. Prisoners don't have a choice of where they land behind bars.
"It appears to be a charitable gift that is trying to be a marketing vehicle, and it just doesn't make a lot of sense," said Paul Swangard, managing director of the Warsaw Sports Marketing Center at the University of Oregon's business school. "To link themselves with an athletic department when their business is locking people up, it just doesn't connect to me really well."
Critics of the private prison industry said the donation to a public university in Florida falls in line with efforts to gain influence with state and local public officials who decide whether to hand out contracts.
"The company is dependent on public dollars for all of its profits," said Bob Libal, executive director of Grassroots Leadership, a criminal justice advocacy group. "When you look at other things that GEO gives to, it's generally in communities where they either have contracts or are seeking contracts, and certainly Florida is a state where GEO has tremendous interest."
For the last three election cycles, the GEO Group has donated more than $1.2 million to the Florida Republican Party. Republicans in the state legislature last year came close to approving a massive expansion of private prisons in south Florida, a deal that the GEO Group mentioned frequently in calls with investors.
Officials at the GEO Group and Florida Atlantic University asserted that the naming rights were part of a philanthropic mission, and that the company and its chief executive have longstanding ties with the community. A Geo Group spokesman, Pablo Paez, wrote in an email that the $6 million donation was "consistent with the GEO Group Foundation's commitment to fund educational causes and scholarships."
"Often, companies are criticized for not engaging in enough philanthropic ventures, but we strongly believe in the importance of good corporate citizenship," Paez said, adding that the gift will help "thousands of students attend a first-class institution of higher learning over the next 12 years."
GEO Group is based in Boca Raton, Fla., about four miles from Florida Atlantic Unviersity. The company's chief executive, George Zoley, received his bachelor's and master's degrees from the university and previously was chairman of the university board of trustees.
A university spokeswoman, Lisa Metcalf, wrote in an email that the naming rights are "not a corporate sponsorship" because the company will neither receive tickets nor additional promotional benefits, such as program advertising or television commercials.
But marketing experts pointed out that naming rights are a major marketing move, no matter how the deal is structured. Thousands of people attending games or driving past the stadium, with its ocean view stands, will see GEO Group's name.
"If it's pure philanthropy, you don't ask for your name to go on the stadium," said Don Sexton, a professor of marketing at Columbia University's Business School and president of the Arrow Group, a marketing firm. "The only reason you want your name on the stadium is because you want to get something back."
For GEO Group and its line of work, Sexton said enhanced name recognition may pose problems for the company and the university.
"Before you put your name on a stadium, you should do your due diligence, especially if there might be some controversy," Sexton said. "And most people could have guessed that there might be some controversy here."
Florida Atlantic officials did not respond directly to questions about its choice of a naming partner. Metcalf, the university spokeswoman, wrote that GEO Group had "always been at the top of our list" because Zoley is an alumnus and because the company employs 18,000 people, "many of whom are FAU alumni." Paez, the company spokesman, said, "We would hope that those critics can for one day put aside their criticisms and join us in supporting this important endeavor for the betterment of higher education in the State of Florida."
Florida Atlantic described the $6 million GEO Group donation as the "largest one-time gift in the history of FAU athletics," and said it will be used to support the stadium, the school's intercollegiate athletic program, scholarships and "academic priorities."
Related
Before You Go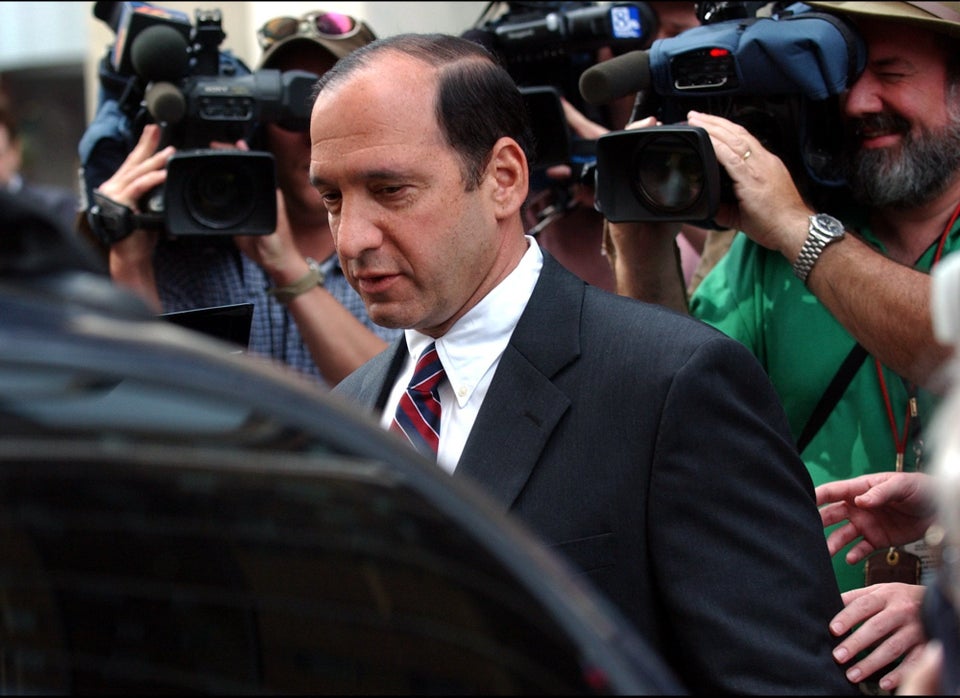 Top Ten CEOs Sent To Prison
Popular in the Community