MIAMI, Jan 13 (Reuters) - A Florida gun rights group is suing the University of Florida claiming that a school-wide firearms ban barring students from keeping weapons in dormitories breaks both state and federal laws.
The lawsuit is the second time in recent months Florida Carry Inc has taken one of the state's 12 public universities to court over gun control policies. On Dec. 10 a state appeals court ruled 12-3 that the University of North Florida violated state law when it prohibited a woman from storing a loaded gun in her car.
The court said the state legislature ultimately holds the power to regulate guns, trumping local governments and universities. For decades, the legislature has spurned tighter gun control.
The latest suit raises concern over whether students can keep guns in their dorm room, which Florida Carry believes qualify as homes and second amendment protection.
"For years universities and police departments have been arguing that dorms are special for Fourth Amendment and every time they've raised that argument it's been rejected," said Eric Friday, lead counsel for Florida Carry. "I have a hard time seeing why the Second Amendment is different."
U.F. spokeswoman Janine Sikes in an email said the university has yet to be served with the complaint and the 48,815-student institution in North Florida is complying with state laws banning guns on university campuses, including residence halls.
"U.F. is also fully complying with the (First District Court of Appeals) ruling that allows individuals 18 years or older to securely store guns in vehicles on campus," she said.
Florida Carry Executive Director Sean Caranna said since the December ruling, he has been in contact with many of Florida's public universities regarding their gun control policies. All together more than 334,000 students are enrolled in the state's public universities.
"We were very concerned when we saw the University of Florida hadn't changed their policies so we contacted the university, told them we thought their response was insufficient given the order from the court of appeals and additional changes were necessary," Caranna said. "They were very dismissive of that," he added.
The case is Florida Carry Inc v University of Florida, 8th Judicial Circuit of Florida, CA 000104. (Editing by David Adams and Eric Walsh)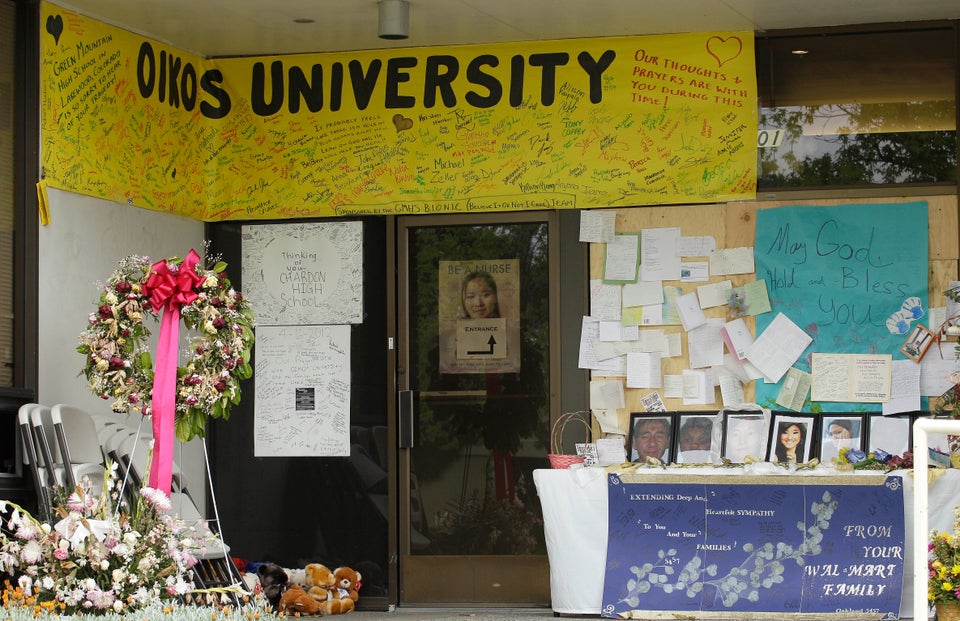 Recent Shootings On College Campuses In The Past 3 Years