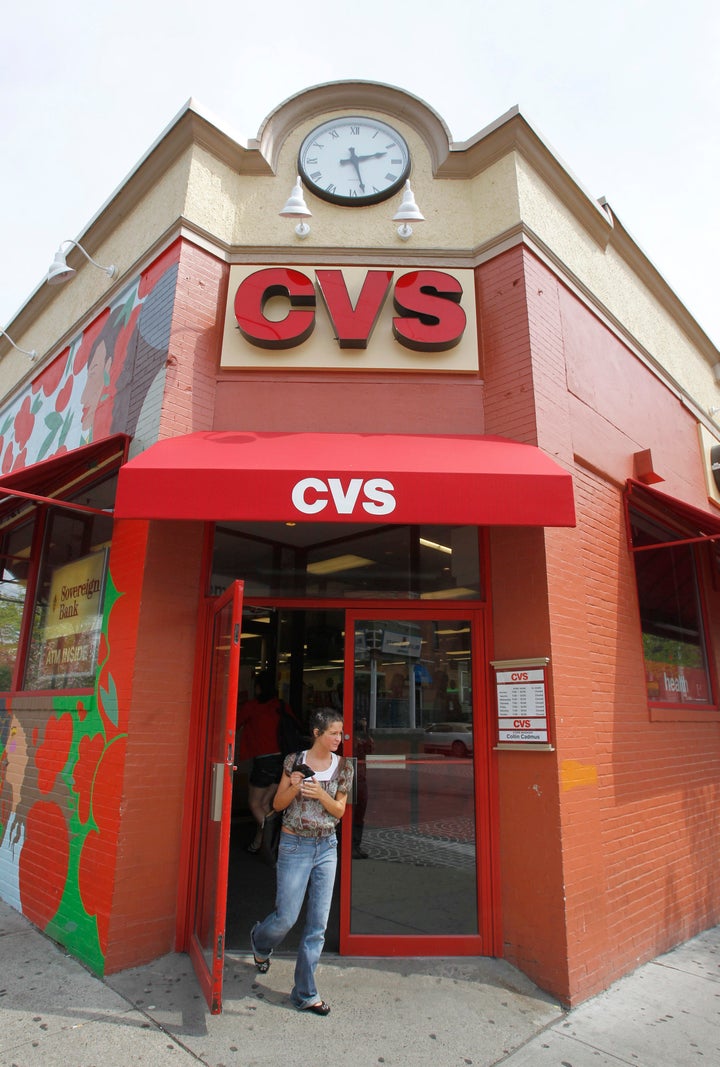 * CVS says stores had nothing to gain from selling pills
* US govt cracking down on prescription pain killer abuse
ARLINGTON, Va, April 25 (Reuters) - A federal hearing began on Wednesday on whether to bar two CVS Caremark Corp drugstores in Florida from selling potentially addictive painkillers as part of a government crackdown on prescription pain pills, especially oxycodone.
The CVS drugstores, both in Sanford, ranked 23rd and 37th respectively among the thousands of U.S. pharmacies for distribution of oxycodone, Drug Enforcement Administration (DEA) district supervisor Gayle Lane told the court.
The DEA has increased its focus on drug wholesalers and pharmacies as it tries to battle what the Centers for Disease Control and Prevention call a prescription drug abuse "epidemic." Deaths from narcotic painkillers now top those of heroin and cocaine combined.
A pharmacist at one store told investigators in October 2011 that sometimes the store would run out of oxycodone as soon as 30 minutes after opening at 8 a.m and most days between 10 a.m. and noon, DEA investigator Heather Wehrle testified.
"He stated he could fill oxycodone prescriptions all day long if he had the manpower and the inventory," Wehrle said.
The DEA has alleged that the two stores, about 30 miles (48 km) south of Orlando, were inappropriately filling prescriptions for oxycodone, which can be highly addictive, and also had suspicious sales of other controlled substances.
The hearing before Administrative Law Judge John Mulrooney II is expected to run through the end of next week, with a decision to follow later.
CVS has contended that the high volume of oxycodone and other prescription painkillers from the two stores arose because they were busy pharmacies, being close to Interstate Highway 4, and one store was open 24 hours a day.
The hearing follows a move by the DEA to prevent the two CVS pharmacies in Florida from selling controlled substances and to suspend Cardinal Health Inc's license to distribute controlled substances from its plant in Lakeland, Florida. The companies also are fighting the orders in court.
CVS attorney Catherine O'Neil told Mulrooney the two stores had effective controls in place, such as taking hours to verify prescriptions, and had installed new guidelines in October 2011.
The company also has replaced the chief pharmacists at the stores.
She said employees had no incentive to sell painkillers, adding, "They had nothing to gain and everything to lose if they failed to meet their obligations."
DEA group supervisor Ruth Carter said her checks with Cardinal Health, which supplies oxycodone, had shown that Cardinal had shipped 7.5 million pills to the two CVS stores over 36 months.
Carter said records at the two stores showed that they consistently were filling "prescription cocktails" - a mix of oxycodone and anti-anxiety drugs and muscle relaxers -- with the same diagnosis of lower back, or lumbar, pain.
The DEA has suspended Cardinal Health's license to distribute controlled substances - drugs that are liable to abuse - from its plant in Lakeland, Florida.
Florida has long been considered the center of prescription drug abuse. Susan Langston, the acting DEA manager overseeing the diversion of prescription drugs in Florida, testified that 98 of the top 100 doctors prescribing oxycodone in the United States were in Florida, and more of the painkiller was dispensed in the state than the rest of the country combined.
The DEA this month said it was inspecting six Walgreen Co pharmacies and its distribution center in Florida after the agency noticed a jump in purchases of oxycodone.
REAL LIFE. REAL NEWS. REAL VOICES.
Help us tell more of the stories that matter from voices that too often remain unheard.
BEFORE YOU GO