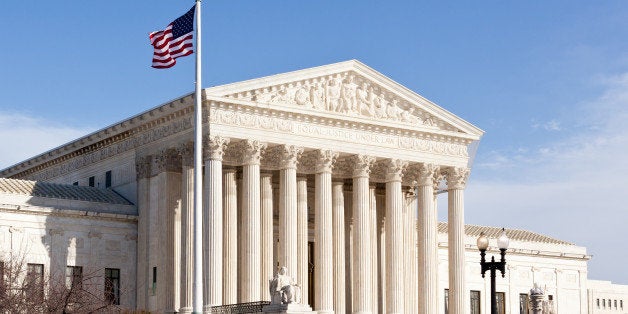 The U.S. Supreme Court announced Monday that it will review how Florida decides which convicted criminals are eligible for the death sentence. Florida law limits the power of the jury in that decision, arguably in violation of an earlier high court ruling.
The justices agreed to hear an appeal from Timothy Lee Hurst, who was sentenced to death in 2000 for killing Cynthia Harrison, his co-worker at a Popeye's restaurant in Pensacola, Florida.
In its order, the high court said it would weigh the Florida law under the Sixth Amendment (which secures the right to a fair trial) and the Eighth Amendment (which bans cruel and unusual punishment) in light of its 2002 decision in Ring v. Arizona. In that earlier ruling, the court had held that it was the role of the jury, not the judge, to determine whether the "aggravating factors" needed to apply the death penalty exist in a particular case.
In Hurst's case, the jury voted 7-5 that he was eligible for the death penalty, according to U.S. News & World Report. In 1998, he had stabbed and slashed Harrison with a box cutter at least 60 times before leaving her in a freezer and making off with cash from the safe.
Under Florida's sentencing rules, the jury's broad recommendation then went to a judge, who determined the specific factors that made Hurst eligible for a death sentence. That sentence and the means by which it was reached were upheld by the Florida Supreme Court.
Hofstra University law professor Eric Freedman told U.S. News that the Florida Supreme Court's failure to abide by Ring v. Arizona "has long been a conspicuous flaw in the Florida system."
Calling all HuffPost superfans!
Sign up for membership to become a founding member and help shape HuffPost's next chapter
BEFORE YOU GO
PHOTO GALLERY
Supreme Court Justices