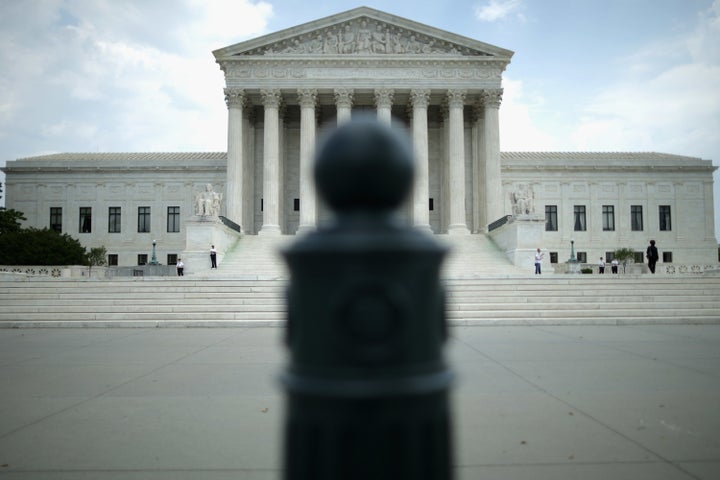 Florida's highest court ruled on Friday that the state's recently amended death penalty law is unconstitutional because it doesn't require jurors to be unanimous when imposing the punishment.
The Florida Supreme Court acknowledged Friday that most of the fixes passed the test and "can be construed constitutionally," but that the provision allowing a less-than-unanimous jury to recommend a death sentence did not.
The new law "is unconstitutional because it requires that only ten jurors recommend death as opposed to the constitutionally required unanimous, twelve-member jury," the court said. "Accordingly, it cannot be applied to pending prosecutions."
The court's majority frowned on the contested provision largely because Florida law requires unanimity from jurors during other parts of the sentencing process ― including agreement on critical facts that may justify the imposition of a death sentence.
In practice, the ruling means that there is no available law or procedure for prosecutors seeking the death penalty ― and the Florida legislature may again rush to pass a quick fix.
"We think we won," attorney Frank Bankowitz said in an email. Bankowitz is one of the defense lawyers for Larry Darnell Perry, a first-degree murder defendant for whom prosecutors had requested a capital trial. Relying on the Supreme Court's earlier ruling, Perry sought to challenge that decision.
All but one of the court's members joined the ruling. Justice Charles Canady ― notably one of Donald Trump's many pre-nominees to the nation's high court if he is elected president ― disagreed with his colleagues' conclusions about the offending provision.
One question the new ruling doesn't answer is what happens to all the inmates sentenced under a regime that has now twice been deemed constitutionally defective. Could a death row inmate who was condemned by a non-unanimous jury now challenge that sentence and request a new sentencing hearing?
This story has been updated with comment from Frank Bankowitz.
REAL LIFE. REAL NEWS. REAL VOICES.
Help us tell more of the stories that matter from voices that too often remain unheard.