Florida voters surged to the polls on Sunday, shattering all-time turnout records in at least three of the battleground state's most populous and heavily Democratic counties on the final day of early voting.
Victory in Florida is essential for Republican nominee Donald Trump to have any chance of winning the White House. But analysts said the voters who turned out in historic numbers this weekend have likely given Hillary Clinton, the Democratic nominee, a critical edge heading into Election Day.
"We used to have a great statewide operation," Johnson told the Naples Daily News. "Now I'm not convinced that's going on, because I don't see the evidence. And I see it on the Democrats' and their allies' side."
Roughly 6.4 million people voted early in Florida, a record high number that will likely make up about two-thirds of this year's total electorate, experts said. President Barack Obama won the state in 2012 by just 74,000 votes.
One week ago, early returns had Democrats fretting. Turnout among black voters was lagging, and while Latinos were submitting ballots in large numbers, so were white voters seen as more likely to support Trump.
Those trends shifted during the last four days. Black turnout jumped substantially, boosted by Obama's multiple Florida visits and Sunday's "souls to the polls" voting drive led by black churches.
"I do believe this thing is tracking towards a Clinton victory."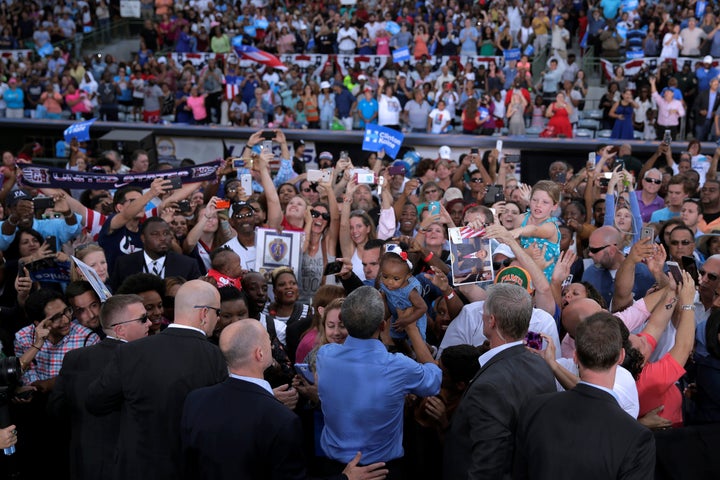 In Broward, the state's second most populous county, a record-setting Sunday capped off an early voting period that saw returns increase 47 percent from 2012. Democratic-leaning Orange County also set a single-day turnout record on Sunday.
Slightly more registered Democrats than Republicans have voted in Florida thus far, but Democrats' advantage is lower than it was at this point in 2012 ― and historically, more Republicans vote on Election Day in Florida.
Correction: An earlier version of this story identified Miami-Dade and Broward as Florida's largest counties. They are the state's most populous counties, but not, in geographic terms, the largest. This story was also updated Monday morning with new information about Florida's early voting returns.
HUFFPOST READERS: What's happening in your state or district? The Huffington Post wants to know about all the campaign ads, mailers, robocalls, candidate appearances and other interesting campaign news happening by you. Email any tips, videos, audio files or photos to scoops@huffingtonpost.com.
Before You Go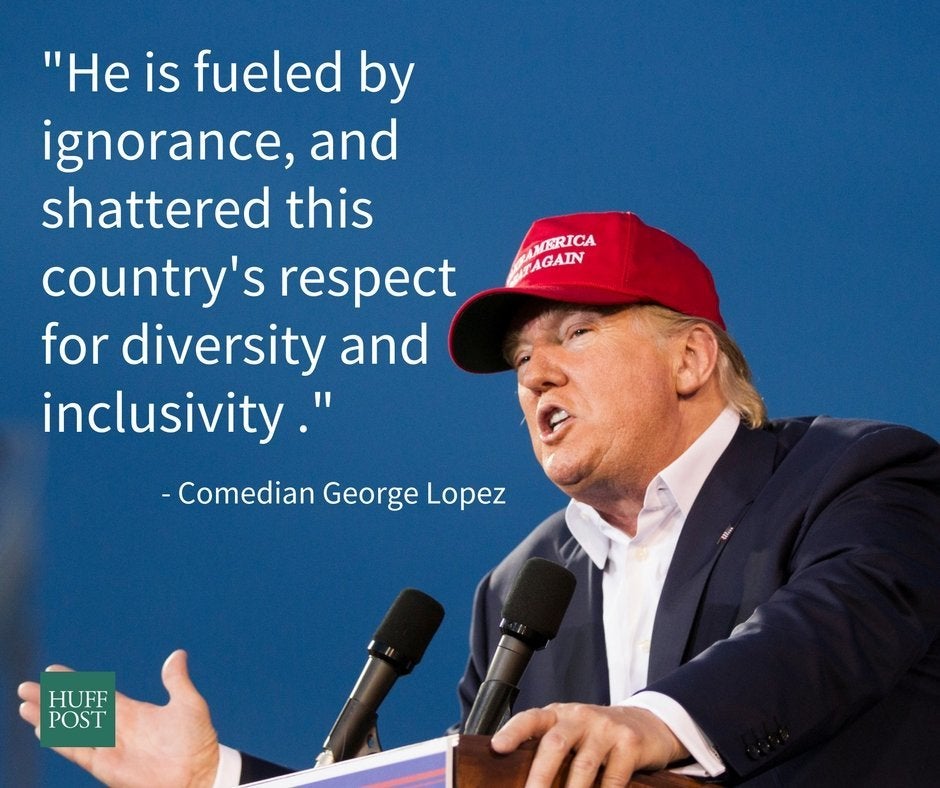 31 Latinos Share Their Most Eloquent Thoughts On Donald Trump
Popular in the Community