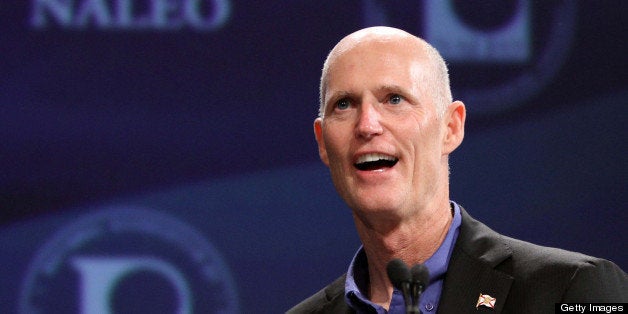 TALLAHASSEE, Fla., May 3 (Reuters) - Still smarting from jokes about Florida's inability to run statewide elections, Florida lawmakers approved a package of revisions on Friday to give voters more time and locations to cast their ballots.
"We all took a lot of flak for elections last year," said Senator Jack Latvala, a Republican who chairs the Senate Ethics and Elections Committee. "We were the butt of jokes on late night TV."
Senate Minority Leader Chris Smith, a Democrat, said the package was an improvement over restrictions imposed in 2011, when the number of days polls were open for voting prior to November's Election Day was drastically reduced, but he said there was still a long way to go.
"This is only a start," he said. "We had a tremendous opportunity to do great things with this bill, but we stopped well short of the goal posts."
The bill, which Republican Governor Rick Scott has said he would sign, allows county elections supervisors to increase the number of early voting days to 14 from eight. To reduce waiting time at courthouses and election offices, they could also use more and larger sites for popular early voting, such as civic centers.
"This reform was essential for the people of Florida and the Legislature is to be congratulated for this bipartisan collaboration," said Deirdre Macnab, president of the League of Women Voters of Florida, which lobbied for reforms.
The bill also moves the date of the state's presidential primary to conform with rules set by the national political parties, potentially helping Florida Senator Marco Rubio, considered a possible front-runner for the Republican Party nomination in 2016.
In 2012 the state was penalized and lost half its delegates to the national nominating conventions because the Legislature set the primary for Jan. 30, ahead of Iowa and New Hampshire, which are favored by party rules with the first caucuses and primary elections.
Florida's procedures have come under intense scrutiny since the 2000 election, when George W. Bush carried the state by a mere 537 votes and won the presidency after 36 days of court fights and street demonstrations.
Last Nov. 6 the limits imposed in 2011, coupled with an extremely long ballot, led to long voting lines in densely populated southeast Florida counties, where some voters waited until almost midnight to cast their ballots.
Scott refused to extend the eight-day early voting period through the weekend prior to Election Day. Democrats accused him of trying to "suppress" votes of blacks and college students.
After the election, the state took days to certify results, even though it was known President Barack Obama had won Florida's 29 electoral votes.
The law clamps a 75-word limit on all ballot summaries for constitutional amendments placed before voters. On Nov. 6, Florida had 11 constitutional amendments, all produced by the Legislature, and some of them had extremely long and intricate summaries that took voters several minutes to read. (Reporting by Bill Cotterell; Editing by David Adams and Eric Beech)

Support HuffPost
The Stakes Have Never Been Higher
Related
Before You Go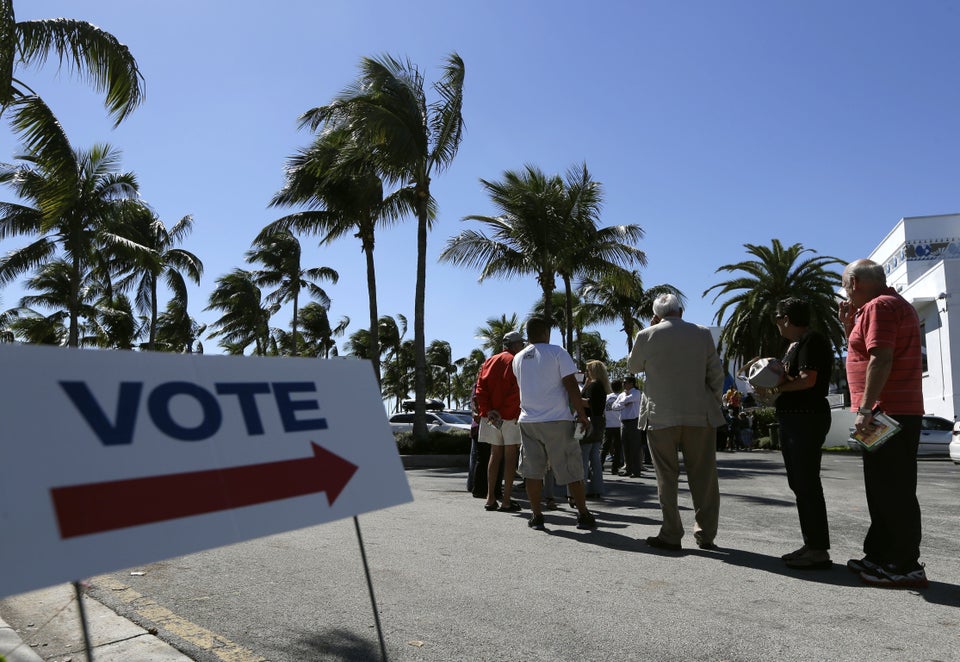 Long Lines For Miami Early Voting
Popular in the Community