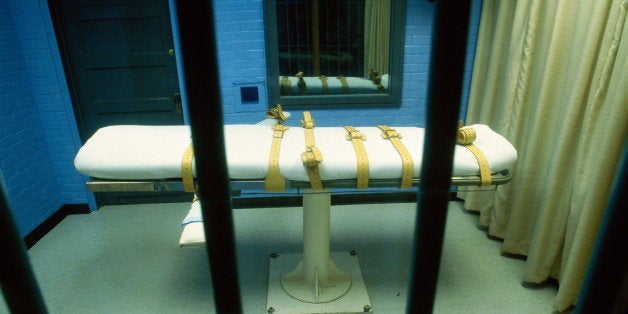 TALLAHASSEE, Nov 25 (Reuters) - A drug that Florida recently started using to knock out condemned killers in executions does not subject them to unconstitutionally cruel and unusual punishment, a Florida judge ruled on Monday.
The challenge to use of midazolam hydrochloride, the first of three drugs used in Florida executions, now goes back to the state Supreme Court. In a sharply divided 5-2 ruling last week, the high court directed Judge Phyllis Rosier of Florida's Eighth Judicial Circuit to hold an evidentiary hearing on the effectiveness of the drug.
An attorney for Askari Abdullah Muhammad, previously known as Thomas Knight, won a stay of execution through at least Dec. 27 with the medical challenge. He had been scheduled to die on Tuesday.
"No credible evidence has been presented to this court that shows midazolam as an anesthetic in the amount prescribed by Florida's protocol is 'sure or very likely to cause serious illness and needless suffering,' or give rise to 'sufficiently imminent dangers,'" Rosier wrote, citing a standard set by U.S. Supreme Court rulings.
Rosier said Dr. Mark Heath, a New York anesthesiologist testifying for Muhammad last week, had said midazolam would produce a deep state of unconsciousness at 10 or 15 milligrams. The execution method uses 500 milligrams.
News reports said William Happ, the first man executed with the new drug mix, showed some signs of movement and that it took longer for him to die. Heath "speculated that it could mean that Happ was not fully anesthetized when the second phase of the protocol was administered," Rosier wrote in her order.
But Dr. Lee Evans, testifying for the state, said Happ's movement did not prove that he felt anything. Rosier said Evans testified that midazolam "is faster acting than pentobarbital in inducing unconsciousness."
Pentobarbital was the drug previously used to put condemned prisoners to sleep. Its manufacturer has refused to supply it to states using it in executions so Florida switched to midazolam - executing two men with it so far. No other state has used the drug yet.
The second and third drugs used in executions paralyze the sleeping inmate and then stop the heart.
Based on testimony of doctors on both sides, Rosier ruled that the drug "is a FDA-approved drug routinely used as a pre-anesthetic sedative" which, in very high doses, could even be used as the only drug in an execution.
"There is no dispute that the dosage amount used in Florida's protocol is such that it would induce not only unconsciousness when properly administered, but also respiratory arrest and ultimately death," she wrote.
Muhammad was convicted of abducting, robbing and killing a couple, Sydney and Lillian Gans, in 1974 in Miami. While on death row, he killed prison guard Richard James Burke in 1980.
Governor Rick Scott recently signed his death warrant for the correctional officer's murder. (Editing by David Adams and Lisa Shumaker)

Related
Popular in the Community