Florida Republicans have approved a measure that would allow people convicted of felonies to vote only if they repay all their financial obligations or if a judge or victim waives the debt.
The bill, which passed the Florida Senate on Thursday evening and the Florida House on Friday afternoon, is the latest step in a high-stakes battle over who will get to vote in the state. It will now go to Gov. Ron DeSantis (R) for approval. The governor's office did not immediately respond to request for comment on the bill.
Voters in the state last year overwhelmingly approved a constitutional amendment to repeal the state's lifetime ban on voting for people convicted of most felonies once they've completed "all terms of their sentence including parole or probation."
Amendment 4, as the referendum is known, could affect an estimated 1.4 million people in the state, but civil rights groups and Democrats say Republicans are trying to limit its impact and effectively impose a poll tax on people who want to vote again.
Republicans argue that completing one's sentence includes repaying any restitution, fines and fees ordered by a judge. The measure the Legislature appears likely to approve would require complete repayment before someone can vote, but would allow someone to vote if a judge converts their obligation to community service hours they then complete. A judge, or the person or entity to whom the obligation is owed, could also waive it entirely.
Before Floridians approved the constitutional amendment, the only way someone could get their voting rights back was at the discretion of the governor. Under former Gov. Rick Scott (R), there was a backlog of thousands of people waiting to get a hearing, which could take years.
Giving the courts authority to waive fines and fees for voting purposes could create a tremendous backlog, Stanford Blake, a former Miami-Dade circuit court judge told the Miami Herald.
"If you have potentially 1.5 million people [seeking changes to their sentence], is that going to create such a backlog that each court would have to designate a judge to hear all the applications for a waiver?" he said.
The American Civil Liberties Union expressed similar concerns about how the process would actually play out.
"The legislature just created the same roadblocks that were in place when returning citizens had to go through the clemency process to get their rights restored," said Kirk Bailey, political director of the ACLU's Florida chapter. "They have created more delays and assured denials to the right to vote for people who are eligible under Amendment 4."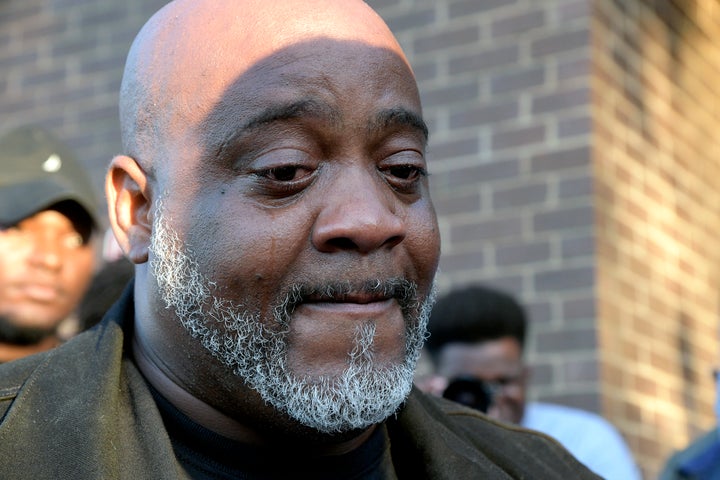 Senate Republicans also eliminated a key provision from the bill that advocates had pushed for and said would make it easier to vote. An earlier version of the Senate measure would have allowed people to vote if a judge converted their fines and fees to a civil lien ― something done when someone demonstrates they can't pay their financial obligations. The measure that passed Thursday would not permit Floridians with felonies who have outstanding debt to vote, even if a person's sentence were converted to a civil lien.
State Sen. Jeff Brandes, a Republican closely involved in pushing the Senate bill, defended the measure during floor debate Thursday.
"I think we're constitutionally bound to include all terms of sentence … and I think via this legislation, we are doing our constitutional obligation to define those undefined terms in the amendment," he said, according to the Orlando Sentinel.
Later, the Sentinel reported, Brandes appeared apologetic.
"Obviously, you know my heart is in a different place and would love to go farther," he said. "I have gone as far as I can, as far as this bicameral process will let us go, to seek mercy over sacrifice."
Desmond Meade, who led the group that pushed the amendment, called on DeSantis to veto the legislation.
"While today was disappointing, we have not lost sight of the fact that Amendment 4 is LAW. It removed a 150-year lifetime ban on voting," he said in a statement. "We are proud of the thousands of Returning Citizens from all over the state and legislators from both parties who worked to improve this legislation, but we are not there. We call on the Governor to side with the 1.4 million Returning Citizens and insist for better legislation."
The legislation is "morally wrong," Patricia Brigham, president of the League of Women Voters of Florida, said in a statement.
"Limiting voting to those who have large bank accounts to pay financial obligations will have unequal treatment based on personal economic wealth and is unfair to citizens of all races," she said.
Once the measure becomes law, there is likely going to be litigation over the issue. The ACLU strongly maintains that Florida lawmakers are improperly meddling with the constitutional amendment voters approved and that the measure does not need legislation to be implemented. Dale Ho, who leads the ACLU's voting rights project, has already indicated the group is likely to sue to stop the law Republicans pass.
The Senate and House bills are "overly broad and extend far beyond the plain language of Amendment 4 or what any reasonable person would conclude the voters intended when they passed Amendment 4," Micah Kubic, the executive director of the ACLU of Florida, said in a statement. "These bills are a blatant legislative overreach and an example of state legislators substituting their views for the those of the people of Florida."
Florida Republicans have repeatedly dismissed the suggestion that their legislation violates the state constitution. Lawmakers have repeatedly pointed to comments made during a hearing at the Florida Supreme Court in 2017 when a lawyer for advocates said completing one's sentence included repaying any fines and fees a judge ordered as part of it.
The 24th Amendment of the U.S. Constitution prohibits states from imposing poll taxes, but nine states explicitly require people with felony convictions to repay financial obligations before they can vote again, according to a 2016 report. The 14th Amendment gives states the power to disenfranchise people for crimes.
This article has been updated to reflect that the bill passed the Florida House and to include a new statement from Desmond Meade.
Support HuffPost
The Stakes Have Never Been Higher
Popular in the Community