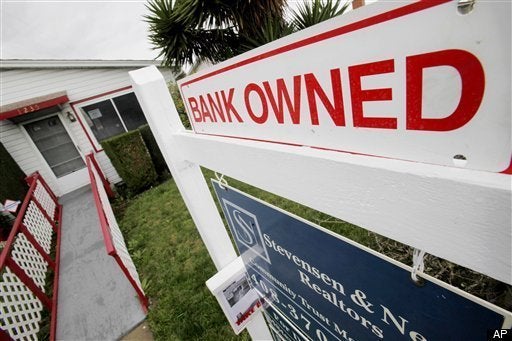 NEW YORK (By Jonathan Stempel) - A mortgage business run by a Florida lawyer whose foreclosure practices are under investigation may be forced to close if it fails to resolve a default with its lender, a regulatory filing shows.
DJSP Enterprises Inc, run by the lawyer David Stern, on Monday said its DAL Group LLC unit defaulted on a credit line and an equipment note after failing to repay money advanced by Bank of America Corp. It also said DAL has missed November office rent payments.
According to regulatory filings, DAL holds DJSP operating businesses including DJS Processing LLC, Professional Title and Abstract Co of Florida LLC and Default Servicing LLC.
Shares of DJSP fell as much as 33.7 percent.
The defaults come less than two weeks after mortgage financing companies Fannie Mae (FNMA.OB: Quote, Profile, Research, Stock Buzz) and Freddie Mac (FMCC.OB: Quote, Profile, Research, Stock Buzz) said they had ended their ties with Stern's law firm, David J Stern PA.
Businesses run by Stern have cut roughly half their staff in recent weeks because Fannie, Freddie and other clients have stopped sending work. [ID:nN04217594]
Florida Attorney General Bill McCollum is investigating whether documents that Stern's firm submitted in foreclosure proceedings were defective.
"DAL intends to seek longer-term forbearance agreements with the bank and its other creditors as it implements plans to restructure its ongoing operations to reflect its significantly reduced revenues and operations," the filing said, referring to Bank of America. "If it is unable to accomplish any of the foregoing, it will not be able to continue its business operations."
Jeffrey Tew, a lawyer for Stern, did not immediately return requests for comment. A spokeswoman for McCollum said the attorney general's investigation is continuing.
Attorneys general in all 50 U.S. states are probing alleged foreclosure abuses, including banks' use of "robo-signers" to certify hundreds of documents at a time without proper review.
Banks often turned to law firms to handle their foreclosures, creating a lucrative business for many lawyers.
The DAL defaults were revealed in a Monday filing with the U.S. Securities and Exchange Commission.
DAL said it owes $12 million in principal on the credit line and $1.85 million on the note.
It also said Bank of America agreed not to act on the credit line default until Nov. 26, giving the Plantation, Florida-based company time to prepare a business plan.
DJSP shares were down 20.9 cents, or 29.4 percent, at 50.1 cents in afternoon trading on the Nasdaq, after earlier falling to 47.1 cents. They traded as high as $13.65 on April 26.
(Editing by Dave Zimmerman and Steve Orlofsky)
Calling all HuffPost superfans!
Sign up for membership to become a founding member and help shape HuffPost's next chapter