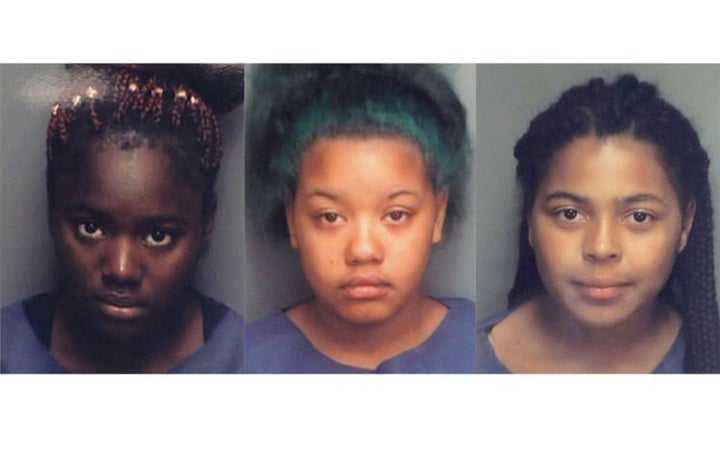 For a few, brief moments last week, it felt as though we were faced with yet another case of newly-released video catching police in a lie -- but there's more to the footage and the story.
More than two weeks after three teenage girls fled sheriff's deputies in St. Petersburg, Florida, in a stolen car, careened into a pond and then drowned, dashcam footage and audio was released showing some of the incident from the deputies' perspective.
It was, however, a small, out-of-context snippet from that footage that people latched onto: A minute-long YouTube video, titled "Three Teen Girls Die as Cops Stand By and Do Nothing -- Video Evidence." In it, a frantic deputy says to another, "I think I heard yelling" coming from the submerged vehicle.
"They're done," another officer responds, "It's going down. They're done. They are 6-7, dude."
To be sure, the clip feels scary. It certainly makes for a sexy headline, and it's easy to publish the video online, without context, and let the viewer decide whether the officers are guilty of ignoring the cries of three teens.
But it's not the full story -- and had that YouTube video not been taken out of context from the ABC News story that initially posted it, the rest of the world may not have jumped to such damning conclusions.
Nine Minutes Between Life And Death
In the early hours of March 31, Ashaunti Butler and Laniya Miller, both 15, and Dominique Battle, 16, fled deputies who had flagged the vehicle they were driving as stolen. Police say the teens took a shortcut through the Royal Palm Cemetery off Interstate 275, presumably to make a break for the highway. They likely didn't see the pond between their vehicle and the highway -- which Gualtieri described as a "swamp," thick with weeds and overgrowth -- and they crashed.
In separate dashcam footage obtained by The Huffington Post, a tense nine minutes ensued between the time a pursuing officer radioed to dispatch, "Off-road in the water, they're in the water stranded. Get me a unit over on 275," to when he concluded, "The vehicle is completely submerged underwater. I don't have a visual on the car at all at this point."
In the days following, Gualtieri gave press conferences hailing his deputies for "taking off their belts" and jumping into the pond in an attempt to save the girls. In press releases, the sheriff's office was quick to point out that all three of the victims had prior convictions under their belts for stealing cars, violating probation and smoking weed.
The national media didn't take much notice until after the YouTube video started picking up steam on April 19. Reached on Friday, Gualtieri was livid that his deputies were being accused of choosing laziness over helping three young, black teens. The officers chatting in the YouTube clip, Gaultieri said, were on surveillance and in a completely different position on the water's edge than the officers who were in the water.
"People need to stop with the false narrative -- [my deputies] took off their belts, took off their clothes to get in the pond to rescue those girls," Gaultieri told HuffPost. "There were more than 15 deputies out there that night. That [YouTube video] that's being selectively played is of deputies on the perimeter."
The person who posted the video and described the officers as "doing nothing" did not return calls for comment from HuffPost. The first sentence of the caption on the video, however, was ripped directly from the ABC News story -- where the YouTuber presumably took the video -- which did not accuse the deputies of failing to help.
While it's unclear where or what time the statements in the video were made, there certainly were other officers in the area at the time. Dashcam footage from another part of the pond shows that one deputy called for a rescue boat, while other officers walked to and from the water, some of them clearly wearing only tank tops and holding their uniforms in their hands.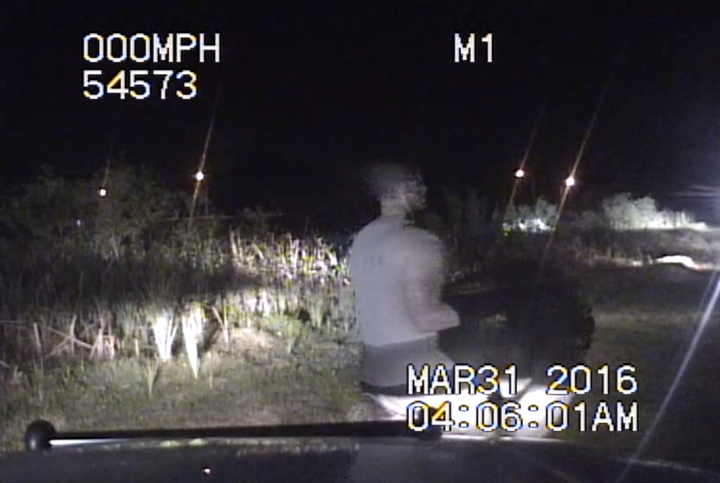 Gaultieri says that part of the video -- which he released as part of a package during the media fallout last week -- proves that deputies tried to get to the girls during those harrowing nine minutes. He told HuffPost that several officers, including a certified rescue swimmer, attempted to jump in but deemed it too dangerous.
"They got caught up in weeds, mud, muck, they couldn't get out there to them," he said.
It appears in the video that at least one officer is wet from the waist down.
Meanwhile, lawyers for the girls' families are demanding more evidence that may never come.
Questions Left Unanswered
Attorney Michele Whitfield, who represents the families, told HuffPost Friday that she wants real, tangible evidence that officers entered the water.
"The girls did not have to die. They didn't have to," Whitfield said. "I know reports have indicated that they went in the water. I'm still going through the video, but I have yet to see anyone go into the water. If they did go in, I will retract my statement."
She also finds it suspicious that the sheriff's office lists the girls' prior convictions before detailing the incident that led to their deaths. But above all, she wants access to dashcam footage or audio from the deputy who was directly behind the girls' vehicle when it crashed, saying "[Gaultieri] wouldn't release it to me."
Gaultieri said Tuesday that that particular vehicle, along with many others in his fleet, is an older model and isn't equipped with a dashboard camera. Even if it had been, Gaultieri said his deputies' main focus was focusing on the rescue rather than gathering photographic evidence.
"We don't do business that way. Why would those deputies stop to think, 'We'd better record everything we do because some lawyer may not trust us down the road?'" he said. "It's become this gotcha game -- there are some people who are just looking for those kinds of errors from law enforcement."
Gaultieri said the investigation of the incident is ongoing, and there are toxicology reports and lab results still pending. But are there any internal investigations into his deputies' conduct that night?
"No. It's done," he said.
Full Video From A Pursuing Squad Car:
Calling all HuffPost superfans!
Sign up for membership to become a founding member and help shape HuffPost's next chapter