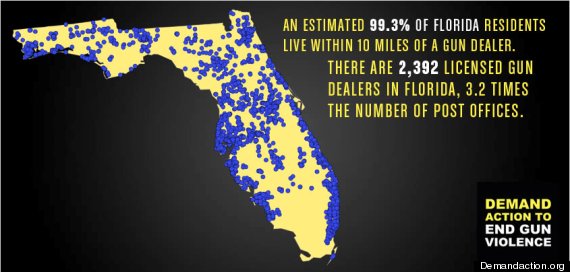 In fact, the group reports, 99.3 percent of Sunshine State residents live within 10 miles of a firearms dealer, which they say disproves the gun lobby's claims that background checks would be a burden for private gun sellers.
Instead, it would be relatively convenient for individuals to meet buyers at dealerships to run a background check before a sale.
"It's clear that, no matter where you live in America, getting a background check will be quick and convenient – who wouldn't drive ten miles to save a life? Americans overwhelmingly support background checks for all gun sales," said New York City Mayor Michael Bloomberg in a statement. "It's time for Congress to make it a reality."
Nationwide, there 58,344 federally licensed gun dealers in the United States, according to the mayors group, which is nearly four times the number of McDonald's.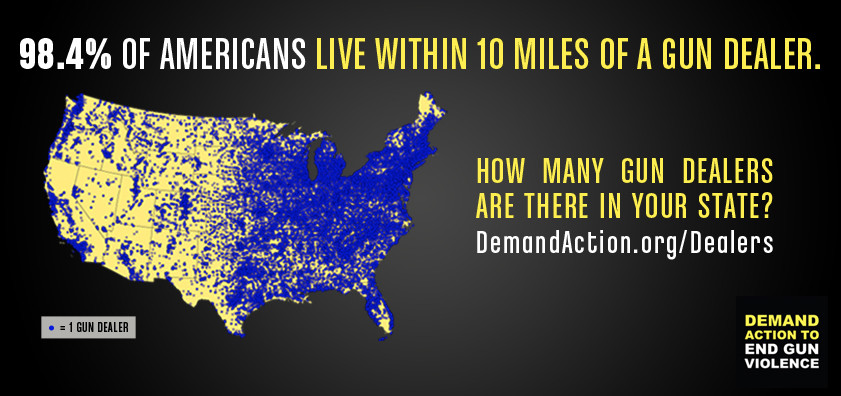 Popular in the Community