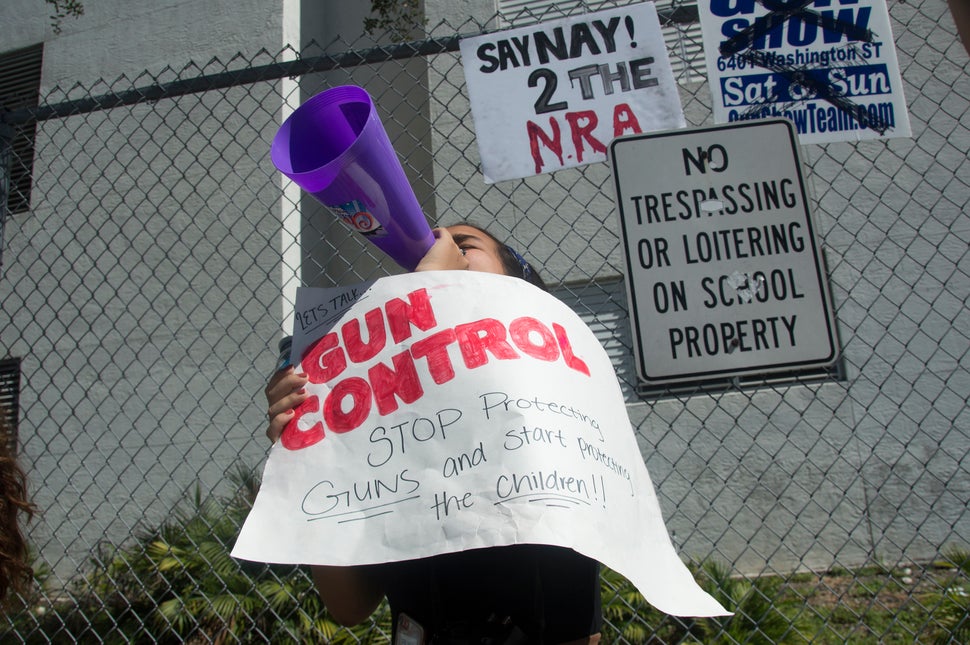 HOLLYWOOD, Fla. ― They're furious about political stonewalling, and most of them aren't yet old enough to vote.
Two days after a gunman used an assault-style rifle to kill 17 people at a nearby school, the students of South Broward High School protested in solidarity. Just a couple of dozen miles down the road in Parkland, Marjory Stoneman Douglas High School was still sealed off as investigators pored over the horrors inside.
About 50 teenagers gathered on the street Friday, rallying around the common causes of gun control and school safety ― two issues politicians continue to ignore even though polls show most Americans support them.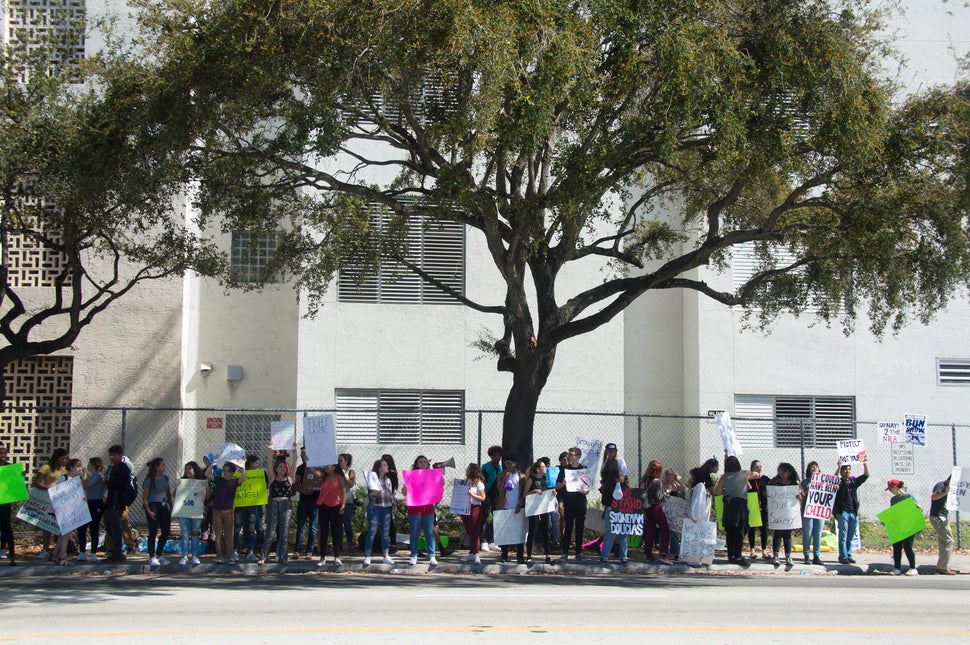 Teenagers, armed with political signs ― and the occasional snack brought from home ― chanted slogans like "You are responsible!" and "Justice for Douglas!" and "Protect the kids!" as cars passed by and honked in solidarity.
Sara Rodriguez, 16, was among those protesting, holding up a handmade sign that read "NRA is a terrorist organization."
"I want to end gun violence," Sara told HuffPost, adding that she thinks adults and lawmakers have "absolutely" failed her generation.
"They don't pay attention to our voice and we're really tired of staying silent," she said. "We are the future. We're trying to make it but we can't do it if they're not listening."
Shane Dale, 14, said his marching band competes against Stoneman Douglas ― and that the proximity makes the tragedy all the more real.
"It doesn't feel like school anymore," Shane said, reflecting on how the atmosphere changed this week.
"Nobody needs an AR-15 rifle for hunting," he added, referencing the shooter's choice of weapon. "We need to get rid of assault rifles overall."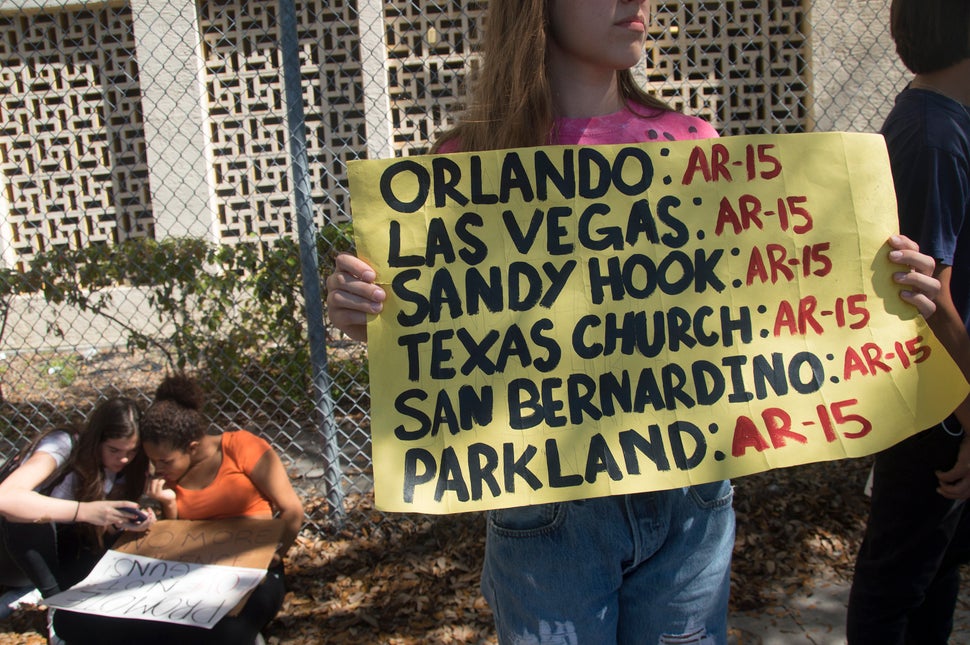 Ianna Seemungal, 17, fought back tears as she described her motivation for protesting. She said she was sick of not feeling safe and having a government that refuses to do anything about it.
"We don't deserve this," she said. "We need to be safe. There's nowhere to be safe. ... We can't even go to school."
When asked if she was worried about getting in trouble for leaving class on a school day, Ianna shrugged.
"No," she said. "And if I do, it was worth it."
See more photos from the protest:
Sebastian Murdock contributed reporting from Florida. Ryan Grenoble contributed reporting from Denver. 
Calling all HuffPost superfans!
Sign up for membership to become a founding member and help shape HuffPost's next chapter