Students of Marjory Stoneman Douglas High School watched from the gallery as state House members voted down a motion to debate an existing bill that would ban assault weapons and large-capacity ammunition magazines.
HB 219, a bill filed in October, would ban any "selective-fire firearm capable of fully automatic, semiautomatic or burst fire," as well as several specified rifles including the AR-15 ― the type used in Parkland, Florida, on Wednesday.
Rep. Kionne McGhee (D-Miami) pushed to bring HB 219 out of committee and to the floor.
"I ask that we keep this bill in the conversation about the solution to combat mass shootings alive," McGhee said, according to the Tampa Bay Times. "While this is an extraordinary procedural move, the shooting at Parkland demands extraordinary action."
McGhee's proposal was rejected in a 36-71 procedural vote, the Times reported. A Florida Senate committee, however, endorsed a proposal on Tuesday to put law enforcement officers in every school in the state.
Students took buses to the state capital on Monday and Tuesday to push state lawmakers into action to help prevent mass shootings. Sheryl Acquarola, a 16-year-old junior at Marjory Stoneman Douglas, was shown overcome with emotion in an Associated Press photo as the House vote failed.
More teenagers have become leading voices in gun control advocacy in the aftermath of the tragic school shooting that killed 17 people last week. Students have organized protests across the country to push politicians to pass stricter gun control measures, including the ban on AR-15 assault rifles, which have been used in a number of mass shootings.
Emma Gonzalez, a senior at Stoneman Douglas, made an impassioned speech for stricter gun control on Saturday, shaming politicians who accept money from the National Rifle Association.
"Politicians who sit in their gilded House and Senate seats funded by the NRA telling us nothing could have been done to prevent this: We call BS!" Gonzalez said.
Gonzalez and her classmates plan to march in Washington, D.C., on March 24 to demand action in the "March for Our Lives." Sister marches are expected to occur in cities across the country, and celebrities including George Clooney and Oprah Winfrey have expressed their support for the march.
Clarification: Language in this story has been amended to clarify that the AR-15 would be banned under HB 219 because it is one of several guns singled out in the bill.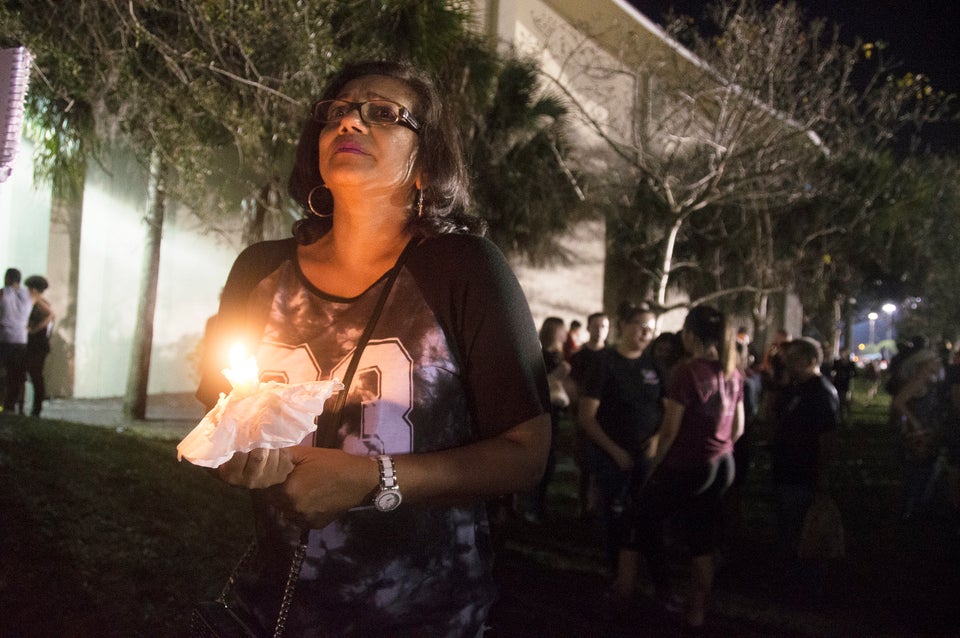 Parkland Vigil
Popular in the Community