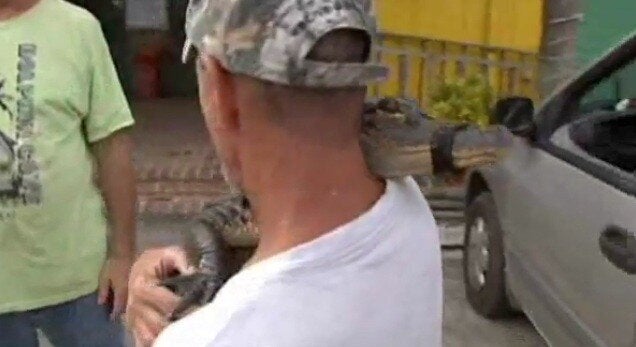 Visitors to the Tin City district of Naples can now "Hug & Hold an Alligator" with the city's resident reptile expert, Mike "Gatorman" Sturgill.
For just $5, tourists and their kids will snuggle up with Baby Bobby, a five-year-old alligator weighing approximately 35-pounds, or any of Sturgill's smaller and somewhat cuddly gators.
Opening wasn't all kisses and hugs, though. PETA and other animal rights groups voiced opposition to the business, particularly the practice of muzzling the reptiles' mouths closed. But with the City Council's approval -- and insistence of a $1 million liability insurance plan -- Mike is now open for business.
And so far, the alligator entrepreneur seems optimistic.
"First day in Tin City and we got a few hugs in already today," the "Gatorman" said. "They're smarter than people realize and they love their hugs contrary to what people believe. When you hug this guy he melts right into you because he likes that body heat."

Popular in the Community