FORT LAUDERDALE, Fla. ― Millions of people are facing a long, difficult road to recovery after Irma's week-long deadly rampage through the Caribbean and southeastern United States. 
The storm killed at least 18 people in Florida, Georgia and South Carolina, and another 43 in the Caribbean. It had also left around 5 million homes in Florida and Georgia without power as of late Tuesday.
Executing life-sustaining operations, restoring power and clearing debris are top priorities, said Brock Long, administrator for the Federal Emergency Management Agency.
"This is going to be a frustrating event," Long said Tuesday during a news conference. "It's going to take some time to allow people back in their homes, particularly in the Florida Keys."
Jacksonville, Florida, was hit with an unprecedented storm surge Monday, knocking out traffic lights and closing down bridges and roadways. More than 350 people were rescued from the flooding, prompting local law enforcement to request residents take evacuations "more seriously" in the future.
Water from the Trout River poured onto the streets and filled the parking lot of the nearby Trout River Fish Co. Boats moored in the river came loose.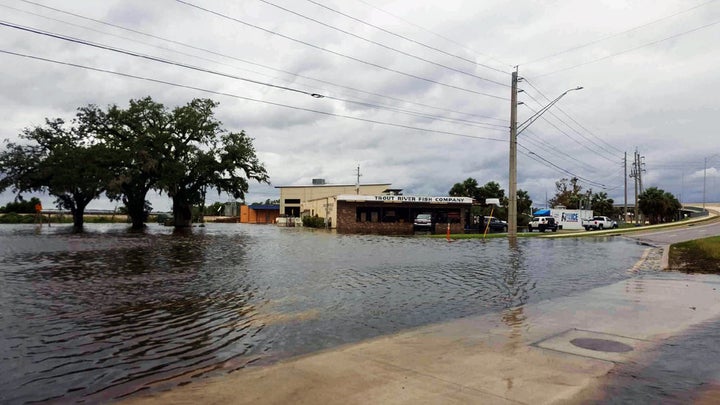 In Fort Lauderdale, a layer of sand brought in by Irma covered streets more than a block or two off the beach on Tuesday. Police were blocking access to Barrier Island to everyone, except residents, local business owners and clean-up crews. The only open restaurant in the heart of the city Tuesday appeared to be a pizza shop.
Many Florida airports resumed operations on Tuesday, including Jacksonville International Airport and Tampa International Airport. There was also limited service to Miami International Airport, Fort Lauderdale-Hollywood International Airport and Orlando International Airport. 
But as businesses and transportation hubs reopened in some parts of Florida, search and rescue missions were still being conducted in other areas, including the Florida Keys. Hundreds of people have posted to the Facebook group "Florida Keys ― Missing People" in hopes of locating their loved ones.
"No word from my brother Jon and his wife Suzee for 50 hours now," one person wrote. "They were riding out Irma in Flamingo cove near the golf course, Marathon. We know communications are down but if anyone knows they are alive please let us know, their family members are sick with worry."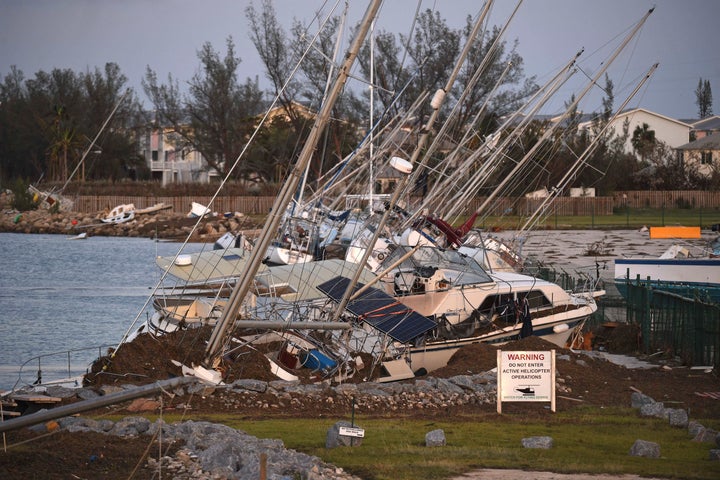 Irma, which weakened to a post-tropical cyclone Monday night, has continued to batter areas of Georgia, South Carolina and Alabama on its way to Tennessee, where it is expected to fizzle out by Wednesday afternoon.
Long said he planned to travel Tuesday to U.S. territories in the Caribbean affected by Irma to assess damage and oversee recovery efforts. At least seven people were killed in Puerto Rico and the U.S. Virgin Islands, and thousands more were displaced.
At least 300,000 people remained without power in Puerto Rico as of Tuesday morning. Communication services continue to be limited in the U.S. Virgin Islands, which suffered extensive damage to infrastructure.
Elaine Duke, acting secretary of the Department of Homeland Security, warned that regaining normalcy could take a long time.
"We face a long and challenging road ahead," Duke said during a news conference. "Whether you are in Florida, Georgia, South Carolina, Puerto Rico or the U.S. Virgin Islands, we are here for you and we are here for the long haul."
Travis Waldron and David Lohr contributed reporting from Florida.
This story is developing. Please check back for updates.
REAL LIFE. REAL NEWS. REAL VOICES.
Help us tell more of the stories that matter from voices that too often remain unheard.