When you gotta go, you gotta go -- even if you're in a police car.
That's what deputies in Lake County, Florida, say happened when a suspect pooped and peed in a patrol car early Thursday morning.
When Carlos Adonis Ramos-Erazo was pulled over for driving 75 mph in a 55 mph zone, the 24-year-old allegedly said he was rushing to get home because he had "to go No. 2," according to the police report.
The officer apparently thought the excuse was crappy, in part because he said he smelled unburnt marijuana in the vehicle.
Ramos-Erazo was asked to step out of the car, but he allegedly refused numerous times.
Police said Ramos-Erazo managed to lock the car door and drive away from the scene. The officer followed in hot pursuit.
Before Ramos-Erazo got to his house, he allegedly threw something out of his car window.
The item was never located by deputies, but the arresting officer said he believed it was the marijuana he smelled when he first approached the suspect's car.
When Ramos-Erazo got home, he attempted to get inside, but the officer was close behind.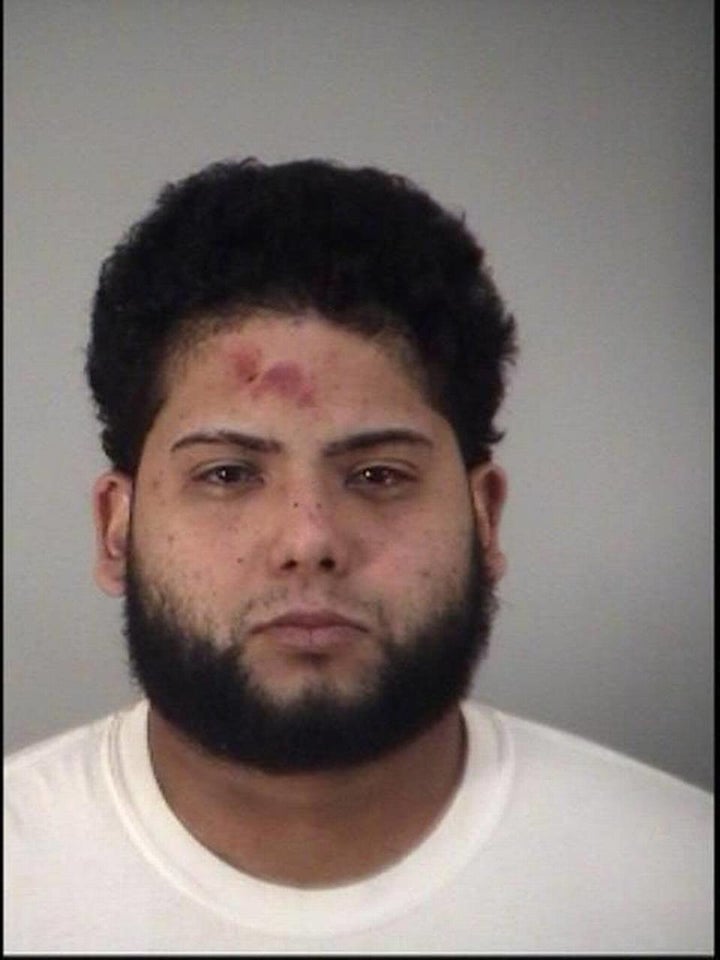 The officer fired a Taser after Ramos-Erazo allegedly reached into his waistband with his right hand.
Despite being struck in the back with prongs, Ramos-Erazo refused to follow officer commands before being subdued, according to the arrest report.
Officers searched the suspect's car for marijuana. They said they only found a small amount of shake.
 While en route to Lake County Jail, Ramos-Erazo allegedly pooped and urinated on himself in the patrol car.
"The damage was mostly in man hours dedicated to cleaning the car," said Fred Jones, a spokesman for the Lake County Sheriff's Dept.
Scroll down to read the arrest report:
Ramos-Erazo was charged with fleeing, battery on a law enforcement officer, aggravated assault and other charges, according to the Daily Commercial.
After posting $18,000 in bail, he was released from jail.
And that slams the lid on this story.
Calling all HuffPost superfans!
Sign up for membership to become a founding member and help shape HuffPost's next chapter
BEFORE YOU GO
PHOTO GALLERY
Florida Poopers