Anyone who follows weird news eventually asks, "What's the deal with Florida?"
The Sunshine State is often regarded as the country's leading exporter of bizarre news. Filmmaker Sean Dunne was curious about Florida's freakiness and decided to find out why in the appropriately titled, "Florida Man."
Dunne lived in Florida as a teen, but the state's weirdness escaped him until he was older and moved to New York.
"Honestly, I didn't realize," Dunne told The Huffington Post. "I had a good upbringing and good schools, but the thing about Florida is that trouble is always near.
"It seems like a police state there at times and people are pushed to the fringes. Cops are everywhere and it seems like they need people to fill up the private prisons."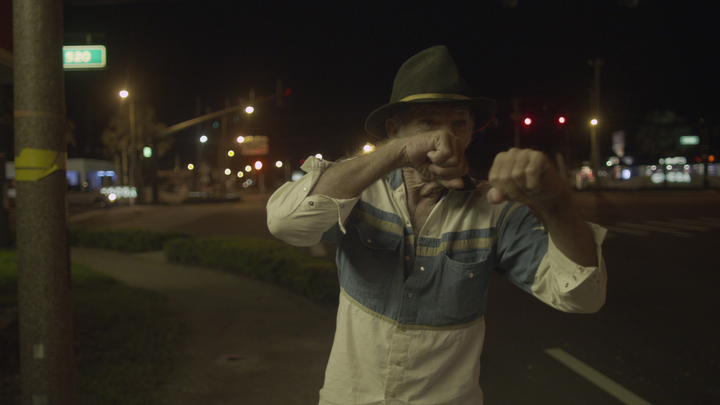 Dunne's trip to understand Florida's crazy reputation began with a different kind of trip.
"I was doing mushrooms with my producer, Cass Greener, and my cinematographer, Isaac Bauman, when we decided to go down to Florida and interview these people."
That basically entailed driving around five Florida cities looking for interesting-looking people.
One man at a laundromat explained his love of barroom brawls and how his girlfriend helped him with his hobby.
"I would put her in short shorts and tank tops and have her go into Lucy's Blood Bucket Bar," said the man. "I'd wait for somebody to f*** with her so I could fight them."
 Another guy explained his laid-back philosophy of life.
"I do what I want when I want," he said."Take two naps, three naps a day if I want. Early morning nap. Late morning nap. Early evening nap. That's basically what we do."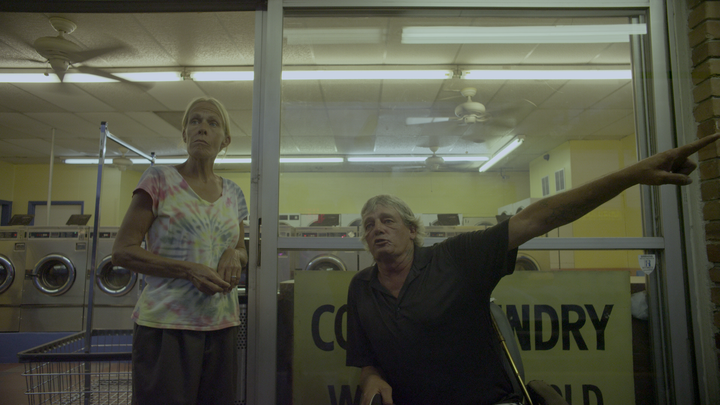 Florida's role as a key swing state also can't be overlooked. 
"It's a bit of a pressure cooker where you have the far right and far left," Dunne said. "I was shocked when they voted down medical marijuana."
Nevertheless, pills are prevalent.
"It has permeated every bit of society there," said Dunne, whose most well-known film is "Oxyana," a documentary about Oceana, West Virginia, what he calls the epicenter of the Oxycontin epidemic.
"One guy went on and on about all the nice things about Florida, but then mentioned the pill problem."
Dunne's film was released online in February. Even though "Florida Man" is a popular search term, he admits being surprised by the reaction to his film.
"We're blown away," he said. "This film is experimental and its 50 minutes long. We weren't sure if people would watch a film that long, but more people are watching the whole thing than the trailer -- which amazes me!"
Dunne attributes the popularity to the fact that the quotes from his interview subjects are "beautiful poetry from an unexpected source." 
PHOTO GALLERY
Men Of Florida
Calling all HuffPost superfans!
Sign up for membership to become a founding member and help shape HuffPost's next chapter