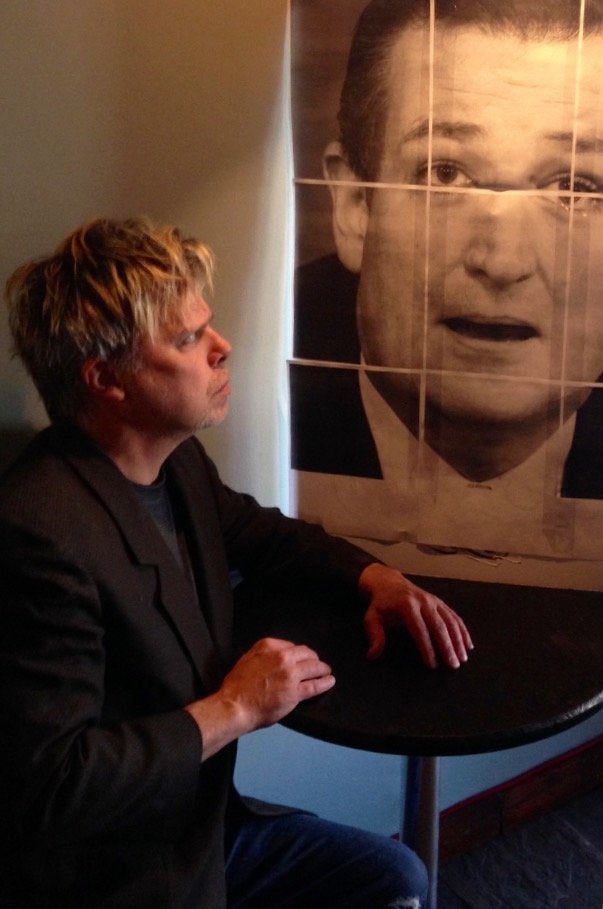 If artists are supposed to suffer for their work, then Tom Miller must be a genius.
Friday night, the Gainesville, Florida-based performance artist will attempt to go where few others dare by staring at Ted Cruz's mouth for two hours straight.
"This is the most dangerous thing I've ever done," Miller told The Huffington Post. "It's like being caught on 'It's A Small World' for two hours straight."
Miller will be doing his two-hour "Ted Gawk" starting at 7 p.m. at the Hardback Cafe.
The 50-year-old artist will be on a stage staring at a giant photo of Cruz without breaking eye contact (blinking is allowed).
"People can attempt to interact with me, but I won't be focusing on anything else but that smile," he said. "Maybe someone will bring a beer to ease the pain."
Then an hour after his Ted Cruz staredown, Miller will unveil an original piece of artwork to commemorate the event.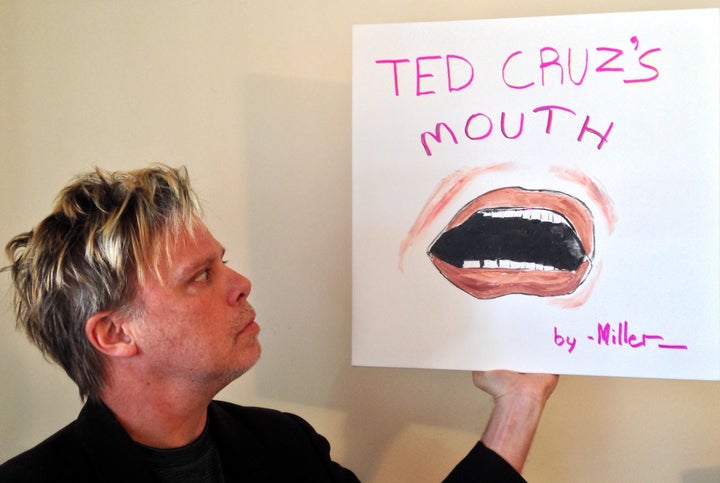 Miller insists the two-hour staredown at Cruz's grin is not a political statement.
"His face perplexes me," Miller said. "How can someone be happy and smiling, but give you the feeling they're not happy or smiling? I feel like I'm staring at the abyss to see if there is any glimmer."
Amazingly, Miller said he'd prefer to stare at Cruz's mouth in person than the two-dimensional he is using tonight.
"When you're looking at a picture of his mouth, you're looking at the collective conscious of whatever we think he is," he said. "It might easier to do it in person."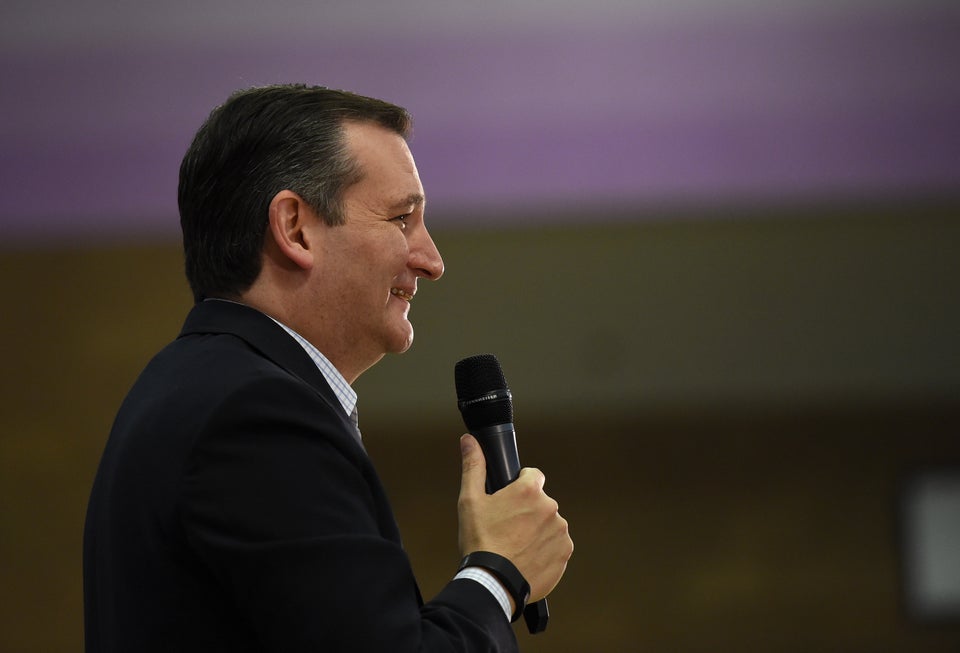 Ted Cruz Smiling
Cytowic said his misgivings had nothing to do with politics, but with how Cruz's facial expressions are at odds with his words.
"No matter what the emotional coloring of Senator Cruz's outward rhetoric is, his mouth typically tightens into the same straight line. If it deviates from this, then the corners of his mouth bend down, not upwards. The outside of his eyebrows bend down, too, when he emotes, something so atypical that it disturbs me. Typically a person's eyebrows arch up, as does the corrugator muscle that furrow the forehead. What is such a downturned face signaling?"
But he gave Cruz the benefit of the doubt by saying the Senator "may well be unaware that the message of his body language is incongruent with his words."
Check out the gallery of Ted Cruz smiling (if you dare) and then vote in our poll:
Related
Popular in the Community