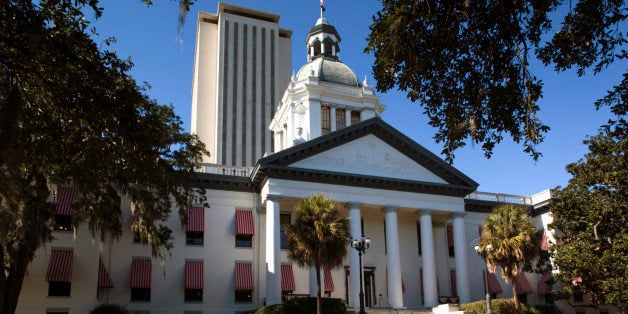 TALLAHASSEE -- Having seven hydrocodone painkillers on you without a valid prescription can land you in prison with a mandatory three-year sentence.
Tough state laws treat drug abusers the same as traffickers, so nonviolent addicts often end up behind bars rather than getting treatment. Lawmakers agree the "harsh" sentencing requirements need adjustment.
"Our trafficking laws don't distinguish between a person in possession and a person who is selling," said Rep. Katie Edwards, D-Plantation. "We recognize that it doesn't make sense financially, or otherwise, to send someone to state prison for three years under a mandatory-minimum sentence for possession of seven hydrocodone pills."
Her proposal (HB 99) and its Senate counterpart (SB 360), would allow nonviolent, first-time offenders caught with small amounts to go to drug court rather than prison. It could save the state $47 million over five years by sending nearly 500 fewer people to prison, according to a state report.
Ideally, those savings would go toward drug courts, treatment and counseling, Edwards said.
The bills are aimed specifically at the highly addictive painkillers oxycodone and hydrocodone, the meds that fueled the pill-mill crackdown in 2009 and 2010. At that time, Florida led the nation and Broward County led the state in the number of pain clinics churning out prescriptions and selling pills on site for cash.
Broward dispensed more than 9 million oxycodone tablets in one six-month period in 2008, according to the U.S. Drug Enforcement Administration.
The state did a "great job" cracking down on them but now it's time to deal with the addicts, Edwards said.
The number of inmates convicted of trafficking prescription drugs quadrupled from 262 to 1,200 over the five-year period from 2006 to 2011, records from the state Department of Corrections show.
A random sampling of nearly 200 of them showed of those locked up for hydrocodone trafficking, half had fewer than 30 pills and a quarter had fewer than 15 vs. 91 for the average oxycodone trafficker.
"The costs of prosecuting low-level offenses with harsh mandatory minimums has made legislators rethink these laws," said Palm Beach State Attorney Dave Aronberg, a state senator at the time the anti-pill-mill legislation was taking hold. "We support reviewing these laws when it comes to low-level, nonviolent drug offenses."
The new legislation distinguishes between "the drug abusers and the drug dealers," said Monica Hofeheinz, assistant state attorney and executive director of the Broward State Attorney's Office, which supports the bills.
The measure will likely go up for a vote on the House floor this week. Senators unanimously passed their version, sponsored by Sen. Rob Bradley, R-Fleming Island, on March 26.
"This is encouraging alternative approaches to simply just warehousing drug addicts," Bradley said. "I think we need to be tougher when it comes to dealing with people we're afraid of and smarter when it comes to dealing with people we're just mad at."
Under current law, possession of four grams of either drug -- the equivalent of seven hydrocodone pills or 31 oxycodone pills -- without a valid prescription carries a mandatory state prison sentence of three years. Larger amounts carry 15- and 25-year sentences.
Trafficking charges depend on the amount of the drug. Reform advocates say that's a problem when it comes to prescription drugs because the entire pill is weighed, and that includes the controlled substance plus the coating, binders and nonprescription ingredients, such as acetominophen -- a primary ingredient in hydrocodone.
Under the proposal, it would take three times as many hydrocodone pills -- 22 rather than seven -- to trigger a three-year sentence. And what used to lead to a 25-year sentence would result in seven years.
The threshold for the more potent and smaller-sized oxycodone, which generally isn't combined with acetominophen, would be slightly steeper.
tealanez@tribune.com, 954-356-4542 or Twitter @talanez
Current drug-trafficking laws:
4 grams to under 14 grams (7 hydrocodone pills) (31 oxycodone pills) = 3 years in prison
14 grams to under 28 grams (22 hydrocodone pills) (108 oxycodone pills) = 15 years in prison
28 grams to under 30 kilograms (44 hydrocodone pills) (215 oxycodone pills) = 25 years in prison
30 kilograms or more = life in prison
Proposal for new hydrocodone-trafficking law:
14 grams to under 28 grams = 3 years in prison
28 grams to under 50 grams = 7 years in prison
50 grams to under 200 grams = 15 years in prison
200 grams to under 30 kilograms = 25 years in prison
30 kilograms or more = life in prison
Proposal for new oxycodone-trafficking law:
7 grams to under 14 grams = 3 years in prison
14 grams to under 25 grams = 7 years in prison
25 grams to under 100 grams = 15 years in prison
100 grams to 30 kilograms = 25 years in prison
30 kilograms or more = life in prison ___
(c)2014 the Sun Sentinel (Fort Lauderdale, Fla.)
Distributed by MCT Information Services
Before You Go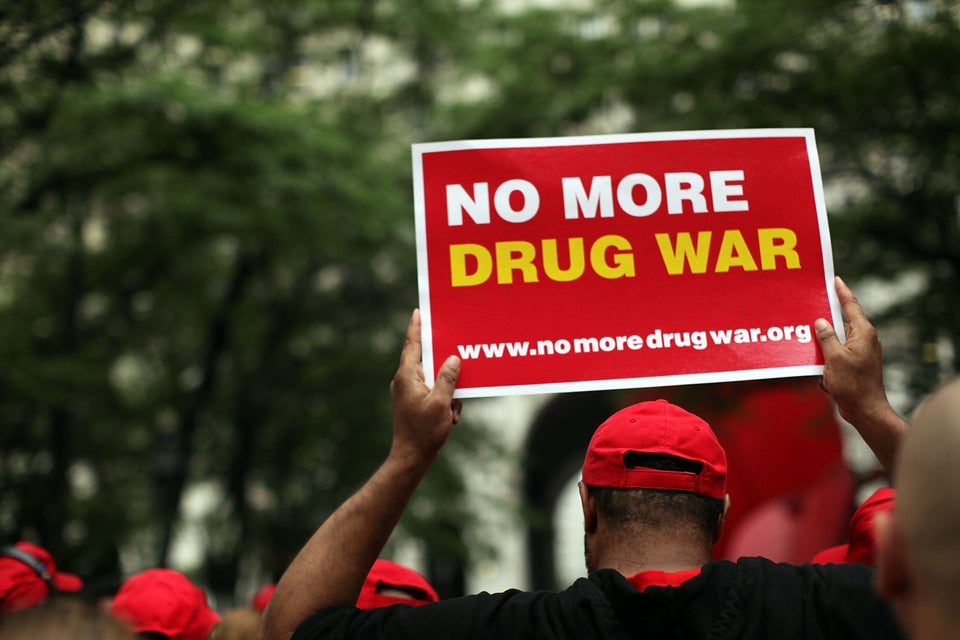 27 Reasons Why The U.S. Shouldn't Lead The War On Drugs
Popular in the Community