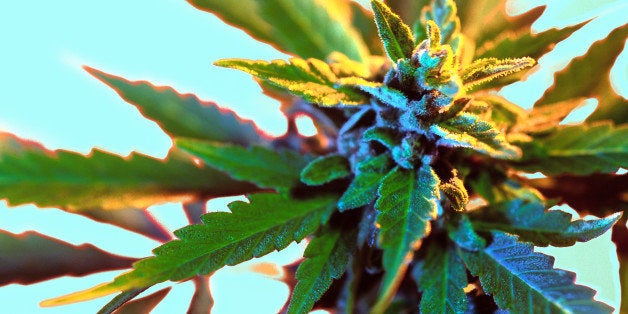 TALLAHASSEE, Jan 16 (Reuters) - Supporters of a medical marijuana constitutional amendment in Florida say they have collected enough voter signatures to put their proposal on the November ballot, joining a growing list of states revisiting drug laws.
Hundreds of thousands of petitions must still be verified by county election supervisors before a Feb. 1st deadline.
"It's going to be close, down to the wire," Ann McFall, the Volusia County supervisor of elections, said Thursday.
If the petition is approved by 60 percent of voters in November, Florida would become the first southern U.S. state to approve marijuana for medical use, joining 20 other states.
A Quinnipiac University Polling Institute survey late last year showed 82 percent public support for the amendment, if it gets on the ballot. A constitutional amendment in Florida requires 60 percent voter approval for adoption.
About 1.1 million voter signatures have been submitted to county officers across the state for verification, said Ben Pollara, campaign manager for United for Care, the organizers of the ballot initiative which is funded to the tune of more than $3 million by prominent Orlando trial lawyer John Morgan.
With a predicted invalidation rate of 25 percent, that would be more than enough to reach the 683,189 voter signatures required to put an issue on the ballot.
The Division of Elections has so far received only 470,056 certified signatures, and will have to validate at least 200,000 more before the deadline.
An additional challenge is the requirement that the amendment get signatures equal to 8 percent of the voter turnout in the past presidential election, in at least 14 congressional districts. That is meant to assure statewide demand for an amendment so that one corner of the state, such as Miami-Fort Lauderdale, does not put a locally popular issue like casino gambling on the statewide ballot every two years.
By Thursday, the marijuana amendment exceeded the requirement in only five congressional districts, mainly in the Miami-Dade and Broward County area, two Hillsborough-Pinellas County districts, and an Orlando-Daytona Beach-Jacksonville region.
The campaign was close in four other districts, needing 5,000 signatures or fewer, but Pollara expressed confidence about reaching the required total if counties get everything counted on time.
"We're going to be submitting another round of maybe 100,000 signatures today and tomorrow to the counties, which would give us numbers that will get 14 or 15 of these congressional districts," said Pollara. "We feel good about that. I've personally spoken with every supervisor of elections in the state and they're a great and committed group of officials. They're all committed to getting these counted and verified."
McFall said her staff is working through the weekend to verify petition signatures, but won't be working on the Monday holiday.
She said past batches of petitions have shown a fairly high washout rate of duplication, as well as voters who don't live in the districts where their petitions are submitted.
The Florida Supreme Court must also rule on a challenge to the wording of the amendment by the state. Attorney General Pam Bondi and the Republican leadership of the Legislature are against the amendment, which would allow licensed physicians to prescribe marijuana for debilitating medical conditions.
Bondi's office argued the wording is deceptive, possibly misleading voters to think state law can trump federal marijuana laws, and that the language is vague about defining when marijuana could be prescribed.
United for Care argued in court that the amendment clearly sets forth its intention and that physicians would not be allowed to prescribe pot for frivolous health complaints by patients. (Editing by David Adams and Nick Zieminski)
REAL LIFE. REAL NEWS. REAL VOICES.
Help us tell more of the stories that matter from voices that too often remain unheard.
BEFORE YOU GO
PHOTO GALLERY
16 Facts About Marijuana And The U.S. Economy