Two middle school students in central Florida planned to kill, cut up and possibly eat the flesh of more than a dozen classmates, according to authorities.
Police confronted the girls, 11 and 12, on Tuesday after they were allegedly found hiding in a bathroom at Bartow Middle School. They had a goblet and multiple weapons on them, including knives, scissors and a pizza cutter, according to the Bartow Police Department.
The girls face multiple criminal charges, including conspiracy to commit first-degree murder and possession of a weapon at school. Police did not name the students, citing their status as juveniles. 
As I sat there [and] watched these interviews, I do not believe this was a joke.

Bartow Police Chief Joe Hall
Authorities allege the girls swapped some ideas over text messages. One of those messages allegedly read: "We will leave body parts at the entrance and then we will kill ourselves."
The arrest affidavit alleges the girls "were hoping to kill anywhere from 15-25 students. Killing all of these students was in hopes it would make them worse sinners ensuring that after they committed suicide ... [they] would go to hell so they could be with Satan."
Bartow Police Chief Joe Hall provided new details Wednesday about the alleged plot, saying officers were able to foil what otherwise could have been a tragedy thanks to a tip to school administrators.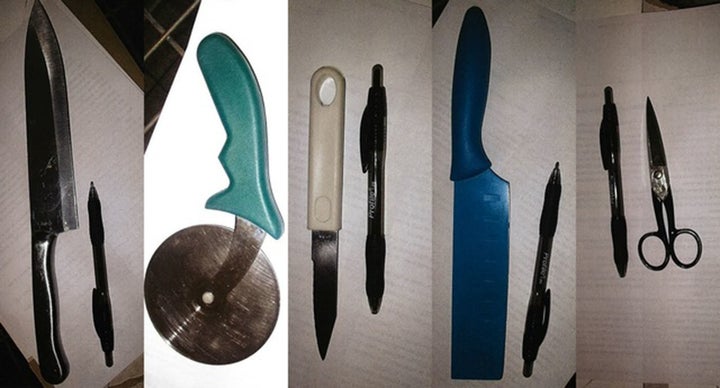 The girls matter-of-factly told investigators that they were "Satan-worshippers," according to Hall. He added that they "wanted to kill at least 15 people and were waiting in the bathroom for the opportunity to find smaller kids that they could overpower to be their victims."
The plot also allegedly included drinking the blood of the victims.
"They were willing to drink blood and possibly eat flesh," Hall said, adding, "As I sat there … [and] watched these interviews, I do not believe this was a joke."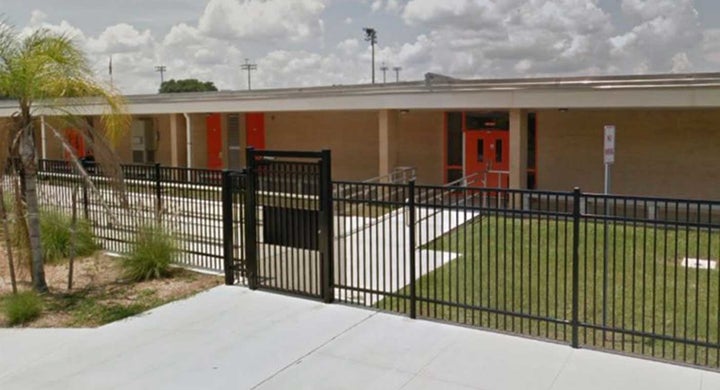 Bartow Middle School, which has about 850 students, has made a team of counselors available to assist students and staff. The school issued a press release on Wednesday announcing that the school would see an increased police presence this week.
"We greatly appreciate the efforts of the Bartow Police Department and are cooperating fully with their investigation," the release said.
News of the arrests prompted concern among some parents.
"I mean, how can this happen, you know? We are afraid and she's afraid," Mariana Loya, whose daughter attends the school, told Tampa's WFTS-TV.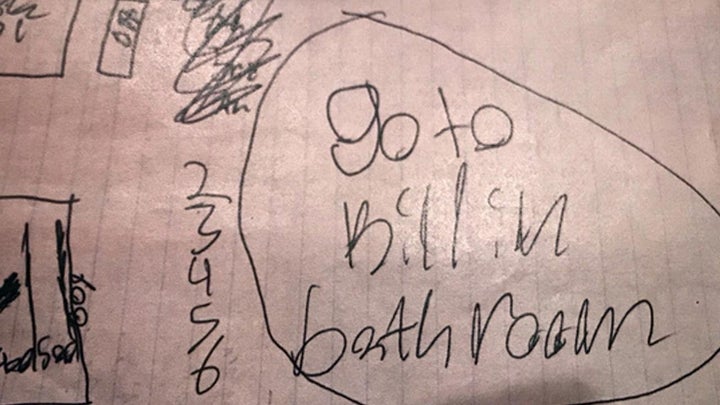 Another parent, Kim Hancock, said the school district should consider taking additional security measures.
"I kind of feel like maybe it might be a good idea just for some of these schools to maybe even put in metal detectors," Hancock told WFTS-TV.
Authorities believe the girls devised the plot while watching "scary" movies together over the weekend.
Tampa child psychologist Dr. Wendy Rice, who is not involved in the case, told Tampa's WTVT News that a number of factors can contribute to these types of cases, including the internet and social rejection.
"When kids feel disenfranchised or they don't feel like they fit in or maybe they're in a rejected peer group because they're not doing so well with other kids, sometimes, they look to extremes to try to find a place to be included," Rice said.
"Some kids will see stuff that's creepy and develop an anxiety disorder and some kids will see stuff that is creepy and say, 'Oh, I want to do that, I want to play in that,'" Rice continued. "Their concept of death or permanence and all of that is a little bit different than adults."
Prosecutors are reportedly reviewing whether to charge the girls as adults. They are currently at a juvenile detention facility, police said.
Calling all HuffPost superfans!
Sign up for membership to become a founding member and help shape HuffPost's next chapter
BEFORE YOU GO
PHOTO GALLERY
People Who Want More Guns In Schools