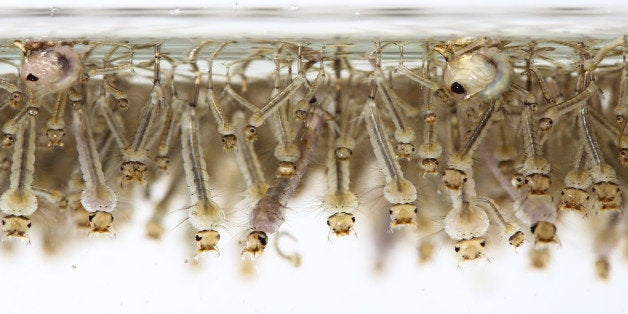 It's been well-established that summertime's most irksome creature, the female mosquito, requires stagnant water to lay her eggs. And in Florida, the nation's leader in both naked real estate and so-called "zombie foreclosures" — that is, forsaken homes left in a state of limbo in which the owner has walked away and the bank has not reclaimed the property — there's plenty of stagnant water to go around.

In a recent Florida Today article, these abandoned zombie homes, specifically foreclosed homes with swimming pools that have been transformed into foul, egg-laying havens for biting insects, are linked to an increasingly hellish — and dangerous — mosquito problem in the Sunshine State.

And with thousands upon thousands of neglected swimming pools — or "algae-caked cesspools" as Florida Today calls them — only exacerbating the problem, comes an elevated risk of being infected with mosquito-borne viral diseases including dengue fever and chikungunya. While the latter tropical disease, a particularly miserable-sounding affliction transmitted by the Asian tiger mosquito, has appeared in Florida before, it has never been contracted inside of the U.S. That is, until earlier this month when not one but two non-travel-related cases of chikungunya were announced by Florida health officials. One case was reported in Miami-Dade County and the other in Palm Beach County.

Sounds lovely — abandoned homes, zombie pools, bloodsucking insects, and debilitating viral diseases!

While it's not 100 percent certain that dengue- and chikungunya-carrying mosquitoes are breeding in zombie pools, the fact that there are so many of these festering backyard swimming holes only increases the odds.

Chris Richmond, an operations manager for Brevard County Mosquito Control, laments to Florida Today: "It's a huge problem since the recession started. The increase in foreclosures just compounded the problem, and it's very time consuming for us."

In Brevard County alone, there are an estimated 8,100 properties currently in some sort of foreclosure. And given this is Florida that we're talking about, it's not totally out of the question to assume that a hefty chunk of these homes have pools. "They're everywhere, even in the nice neighborhoods," says Richmond of the plague of zombie pools in Brevard County.

The sheer volume of mosquito-breeding swimming pools in Florida is a daunting one and, at this point, no silver bullet method of containing the issue has been unearthed. Mosquito control groups have tried stocking the swampy abandoned pools with mosquito-eating minnows but the fish quickly go belly-up because of the disgusting conditions; pesticides have also been used to some success but they're not cheap. And, of course, there's the complex issue of ownership surrounding zombie properties since banks, which would normally be held responsible for maintenance, don't technically own the homes.

Floridians: Is there a zombie pool lurking in your neighborhood? Have you noticed an increase in local mosquito populations since the home it belongs to was abandoned? And what, if any, precautions are you taking?
Before You Go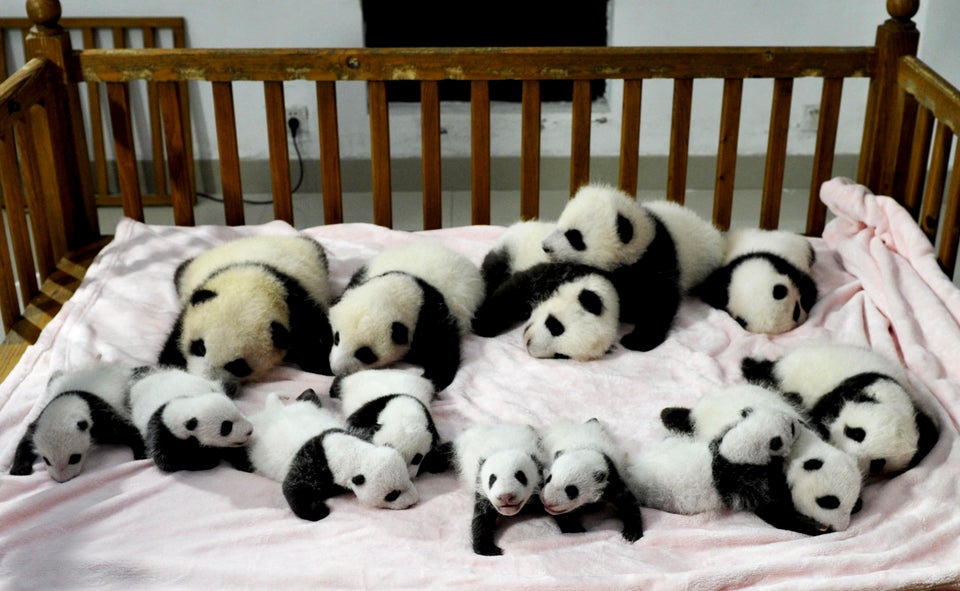 Awesome Animal Photos
Popular in the Community