HOLLYWOOD, Fla. ― Almost every night, Jacqueline Ventura makes the five-minute drive from her house to the Rehabilitation Center at Hollywood Hills to see her mother, who is 82 and has dementia.
The visits have become second nature to Ventura, and mainly involve feeding her mother, who starts to get confused and nervous if she goes a few days without seeing her daughter. But Tuesday night was different.
Her mother looked weaker than ever that night, as temperatures in the building rose even higher than the muggy air outside. There hadn't been air conditioning in the facility since Hurricane Irma hit on Sunday, and Ventura's mom was sweating.
Staff promised Ventura that portable fans and air conditioning units would provide temporary relief for patients while they waited for the utility company to fix a broken fuse. She trusted the nursing home staff were doing all they could given the circumstances, but she couldn't shake the bad feeling she had.
Ventura's nervousness didn't go unnoticed at home.
"What's wrong with you?" her husband asked when she returned that night.
"I'm just a little worried," she replied. "First thing in the morning, I'm going to go back."
Ventura was right to be worried. Late Tuesday night, a patient died at the nursing home. By early Wednesday, rescue crews had responded to several calls from the rehab center about individual patients in distress, prompting law enforcement officials to order an evacuation of the center's 141 residents, plus an additional four from a neighboring complex.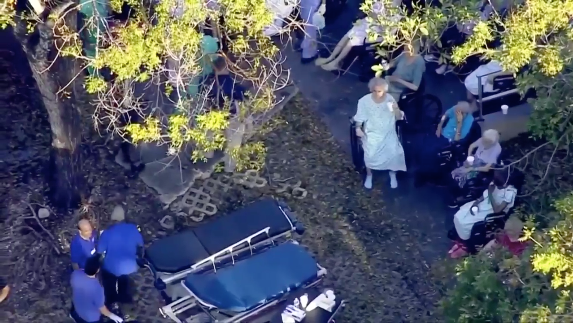 Public buses and ambulances, sent to transport patients, filled the nursing home's parking lot by 8 a.m. Wednesday, according to a hospital employee who could not provide his name because he was not authorized to speak to reporters.
More than 100 patients were wheeled across the street to Memorial Regional Hospital, which happens to be one of the country's largest hospitals.
Ventura was still in her pajamas when she arrived with her family Wednesday morning to find the nursing home's parking lot roped off. She soon found her mother across the street, sitting in a wheelchair in the hospital's parking garage.
"They lined them all up in the garage," Ventura said. "They were giving them water and juice. They were blowing the big fans, so they were OK. Actually, the bottom of [the] garage was cooler than inside [the rehab center]."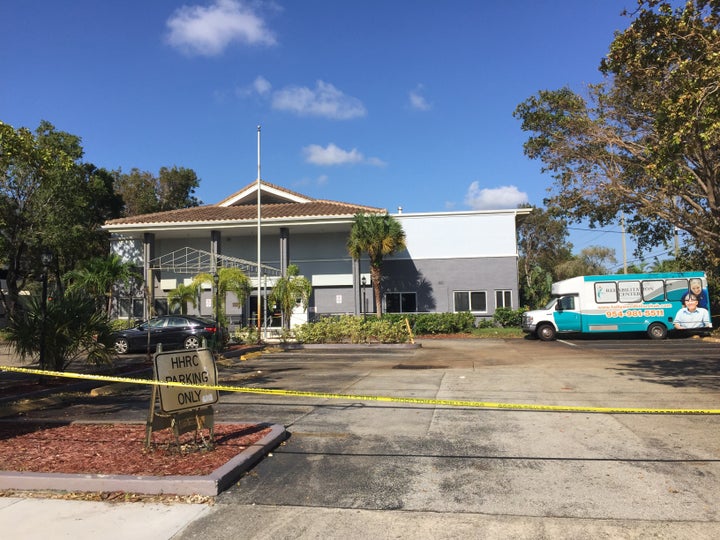 Inside the hospital, Ventura said, multiple staff members were similarly flummoxed by the situation. Two of them told Ventura that they had repeatedly called the nursing home to check on residents and offer assistance if the center needed it ― but each time, they told Ventura, the nursing home's employees insisted they had everything under control.
By Thursday, a day after Hollywood Hills became the center of a full-blown crisis, victims' family members and friends, as well as local law enforcement agents, were searching for answers as to why staff at a nursing home less than a block from a major hospital failed to act sooner when it became apparent patients were falling ill due to extreme heat.
The area outside Hollywood Hills had become a crime scene by Wednesday morning. Under the sweltering South Florida sun, yellow police tape had replaced the rope blocking off the center's parking lot, and the Hollywood Police Department had set up a mobile command center in a trailer.
One man whose father had been transferred to the hospital next door stopped by the center in an unsuccessful attempt to collect clothes and belongings. (A spokeswoman for the city of Hollywood later said police were working with families to return such items.)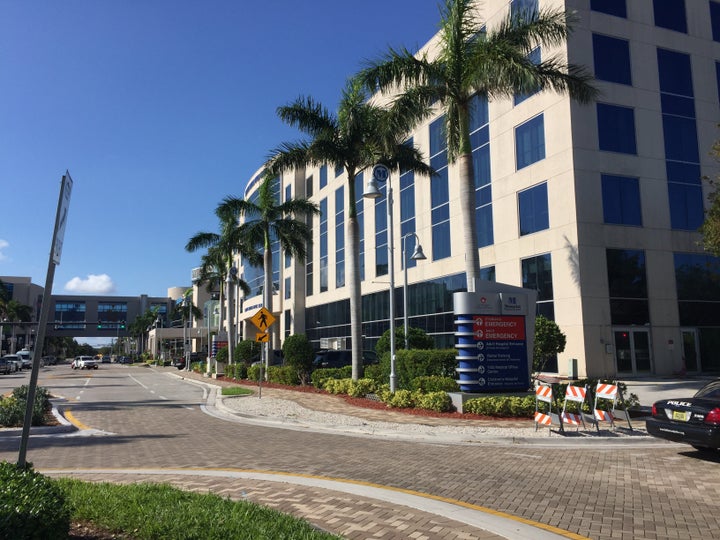 The situation is both "mind-boggling" and "heartbreaking" to Gary Farmer, a Democratic state senator who represents the area. The tragedy could ― and should ― have been prevented, he told HuffPost on Thursday.
"We know now that... there was an extreme level of malevolence and reckless disregard for the life, health and safety of the residents of this home," Farmer said.
The Hollywood Police Department launched a criminal investigation into the matter and obtained a search warrant for the property Wednesday. But Farmer, along with fellow Floridians state Sen. Lauren Book (D) and state Rep. Shevrin Jones (D), are asking the Florida Department of Law Enforcement to take over the process so more resources can be allocated to the investigation.
State, local and federal agencies are cooperating to conduct an ongoing investigation, city of Hollywood spokesperson Raelin Storey said during a Wednesday press conference.
"The regulatory systems here in Florida and elsewhere are such that we're really just licensing death warehouses -- not nursing and care facilities."
Many people, including Farmer, are disturbed by Hollywood Hills' prior violations ― as well as the legal record of its owner, Dr. Jack Michel. In 2006, Michel was forced to pay part of a $15.4 million fraud settlement with the U.S. Department of Justice after being accused of conspiring to admit patients to another facility for unnecessary medical treatments. (Hollywood Hills did not respond to multiple requests for comment for this article.)
"These are [the] most frail and vulnerable patients," Farmer said. "These are our parents, our grandparents... We have an obligation to these people. Unfortunately, the regulatory systems here in Florida and elsewhere are such that we're really just licensing death warehouses ― not nursing and care facilities."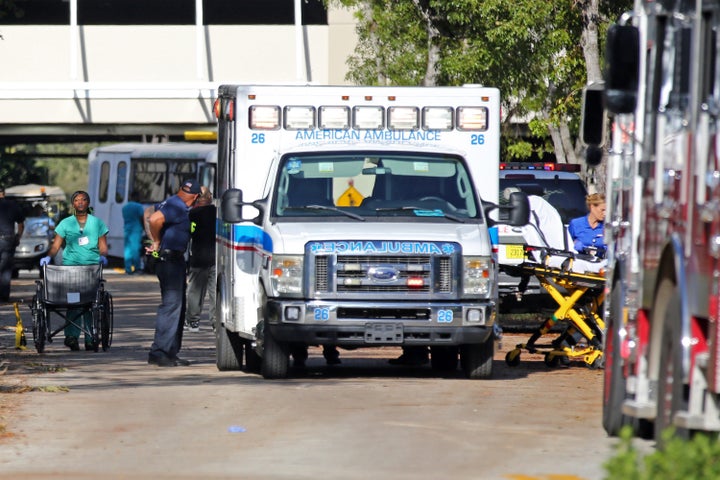 Ventura is haunted by what could have happened, especially after finding out an elderly man who sat at the same table as her mother was one of the victims.
"I thank God my mom is OK, but I'm sad," Ventura said. "I'm angry... You bring your family for care, and this is the care you get? It's really disgusting."
Now, Ventura is searching for a new facility for her mother. But she says the horrifying ordeal at Hollywood Hills makes it difficult to trust another facility with her mother's well-being.
"We don't choose to have our family members in a nursing home," she said, tears falling down her cheeks. "We do it because we have to. I work all day. My husband works all day. My mother needs 24/7 care."
"When you have someone who is defenseless, who can't walk, you bring them to somewhere safe," she went on. "I kept telling everyone 'My mom is in the best place' ― that she's right by the hospital if anything happens. It's bullshit."
Related
Popular in the Community