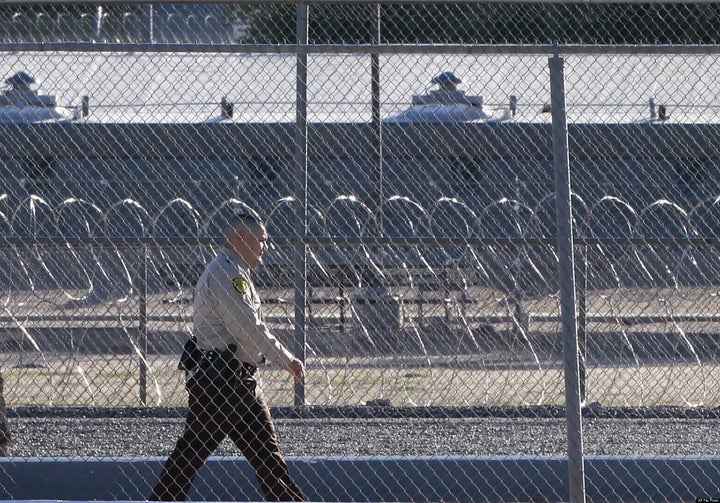 A Florida corrections officer has been suspended without pay for highlighting a psalm in a co-worker's bible that has been used as an anti-Obama medium for its suggestion of supporting the president's untimely death.
The Sarasota Herald-Tribune describes the event, which took place at a Manatee County corrections facility:
According to the Sheriff's Office, Sgt. Matthew Neu attached a handwritten note to a co-worker's jail-issued book of passages from the New Testament, Psalms and Proverbs. The note stated "The Obama Prayer," and with a highlighter pen, Neu reportedly circled a verse in Psalm 109 that read: "Let his days be few, and let another take his office."
Psalm 109:8 has made its way into various fields of Obama opposition, rearing its head on websites, bumper stickers and other literature. "Let his children be fatherless, and his wife a widow," the passage also reads.
When Sgt. Martha Nash picked up the Bible and saw the particular text emphasized, "she felt whoever left the note wanted the president dead and that the supporting verses after that verse support that," according to the internal affairs report.
Sgt. Neu's co-workers at the Manatee County Central Jail facility in Palmetto say it's a well known fact that Neu is not a fan of President Barack Obama.
According to WTSP, Neu says he received the scripture first in an email and planned to share it with his acquaintances because "he thought it was funny." He claims he meant no threat by bringing light to the words.
Neu's reprimand will last 26 hours.
Calling all HuffPost superfans!
Sign up for membership to become a founding member and help shape HuffPost's next chapter