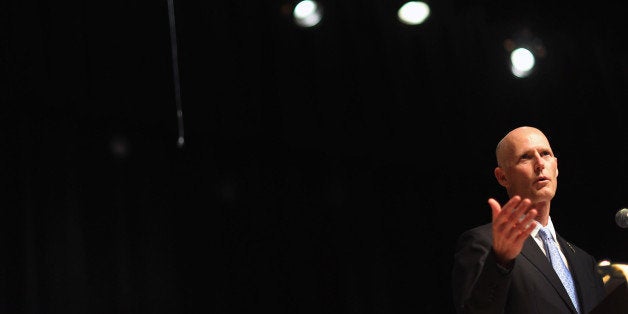 By Zachary Fagenson and Bill Cotterell
MIAMI/TALLAHASSEE, Aug 20 (Reuters) - Florida Governor Rick Scott voiced serious concerns Tuesday over what the federal government will do with personal and financial data collected by "navigators" who help people find insurance coverage under the new national health-care exchange system.
"Privacy has been a big issue for me," Scott told a meeting of the Florida Cabinet held in downtown Miami. "We don't know how this information is going to be used."
A new Florida law requires navigators to have training provided by the federal government and for them to be fingerprinted, with background checks conducted by the Florida Department of Law Enforcement.
Chief Financial Officer Jeff Atwater told a cabinet briefing he was concerned the federal Department of Health and Human Services will say Florida is "suppressing participation" in the new healthcare system by enforcing the requirements of Florida's law.
Just six weeks before enrollment is scheduled to begin, Insurance Commissioner Kevin McCarty said the navigators and their assistants have yet to be hired. And Attorney General Pam Bondi said their planned 30 hours of training has been cut to 20 because of time constraints.
"It remains to be seen whether the information that people will provide, to give navigators assistance, is safe," said McCarty. "The information given by applicants will be shared by the Health and Human Services and other federal agencies, including the Social Security Administration, Homeland Security and the Internal Revenue Service."
The Department of Health and Human Services spokeswoman responded to Scott's comments, noting that HHS has run in-person assistance programs for years to help Americans enroll in Medicare and Medicaid.
"Contrary to Gov. Scott's statements, consumers will never be asked to provide their personal health information to the marketplace, whether through a navigator or not," said spokeswoman Joanne Peters. "There is no such database of American's health information, and multiple independent fact checkers have debunked this claim."
McCarty told Scott and the Cabinet that "there are laws and rules" against using applicant information for any purpose other than enrollment in insurance plans, but "there are serious doubts about whether the information is adequately protected by the computer systems, and whether criteria for hiring navigators and assisters is sufficient."
Bondi, who on Aug. 14 wrote a letter to HHS Secretary Kathleen Sebelius to express concern about the scope of information being collected, said the state is not trying to impede the healthcare law. Florida decided not to set up its own exchanges by Oct. 1, the start of open enrollment, leaving that to the federal government. The state was also the lead plaintiff in an unsuccessful lawsuit aimed at overturning the national plan.
"This has nothing to do with anything except protecting our citizens from identity theft," Bondi said. "We have a lot of questions we need to have answers to."
Scott, who ran an international hospital company before running for office in 2010, got his political start fighting the national healthcare plan as head of "Conservatives for Patients Rights," which sought to defeat the Affordable Care Act. Bondi and Atwater, independently elected Republicans, also opposed Obamacare as candidates.
After the meeting, Scott said he was not trying to thwart the health plan. He said the new state law will allow Atwater's department to know who the navigators are, but not what the federal government does with personal data they collect.
"You should know, if it's your information, how it's going to be used, when they're going to use it, what agencies are going to have it," Scott added. (Reporting by Zachary Fagenson in Miami and Bill Cotterell in Tallahassee.; Editing by David Adams, Gunna Dickson and Andre Grenon)

Before You Go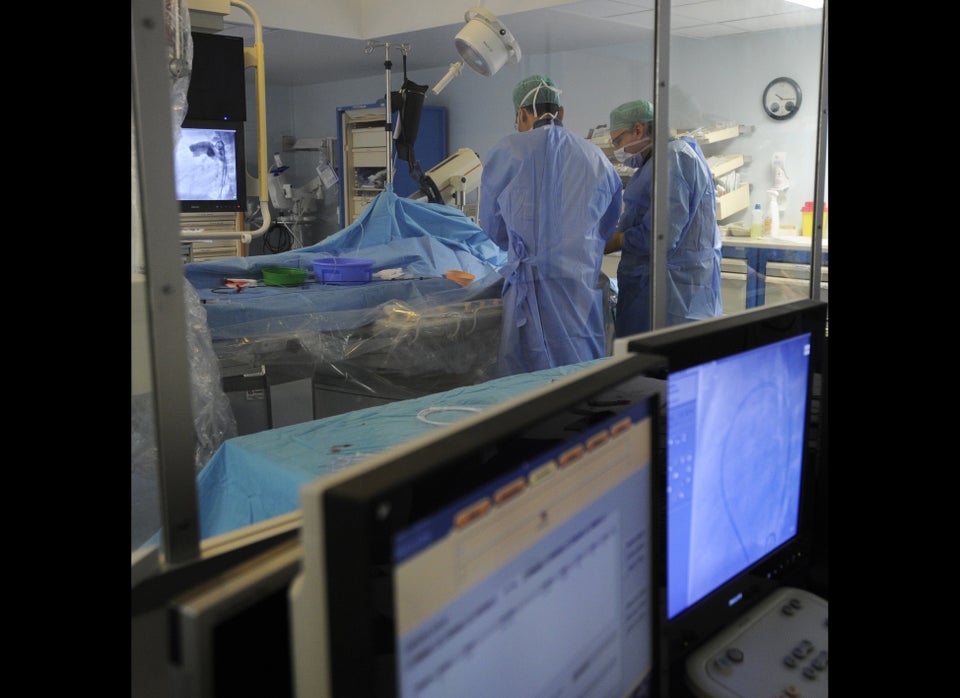 Lies And Distortions Of The Health Care Debate
Popular in the Community