TALLAHASSEE, April 22 (Reuters) - Public university students in Florida next year will be able to start working toward college degrees without actually going to college, under a law Governor Rick Scott signed on Monday in front of educators and business lobbyists.
The state-run University of Florida plans to start a series of online bachelor's degree programs next year, with $15 million start-up funds for 2014.
Until now full-time online education has just been available to elementary and high schools in the state.
"This bill transforms education in Florida," said House Speaker Will Weatherford, a Republican who has long been a proponent of "virtual learning" in public schools.
"Now, we will be home to the first fully accredited, online public research university institute in the nation," said Weatherford. "These bold higher-education reforms will help increase Florida's global competitiveness and ensure our students have meaningful opportunities after high school."
California and Texas are developing totally online university programs, while Illinois considered the idea and discarded it, according to a spokesman for the American Public and Land Grant Universities Association in Washington.
State Senator Bill Montford, a Democrat from Tallahassee who is executive director of the Florida Association of School Superintendents, said, "I haven't heard of any state that's moving as aggressively as Florida can" in online education.
The online courses will cost no more than 75 percent of in-state tuition for regular classes at the University of Florida.
The online university degree programs are part of an education package pushed by Scott and the state's Republican party leadership that they say will more closely link curriculums with the needs of employers.
The state's new education law also retreats in some areas from the toughened curriculum required in 2010, the year before Scott became governor. Students can select "scholar" courses, but others can focus more on job skills and will be able to graduate without passing tougher courses in math and science.
The governor, who campaigned in 2010 on a platform of creating 700,000 jobs in seven years through a series of business-friendly tax cuts and regulatory changes, has made job-oriented education and low tuition a big part of his economic development package.
Scott last year caused a stir by saying he did not want Florida's higher education system producing anthropologists or other specialized graduates whose main job prospect is teaching others to do what they do.
Before the session, he persuaded all 28 state colleges to come up with four-year bachelor's programs costing $10,000 or less in tuition, emphasizing skills sought by employers. (Editing by David Adams and Vicki Allen)

Related
Before You Go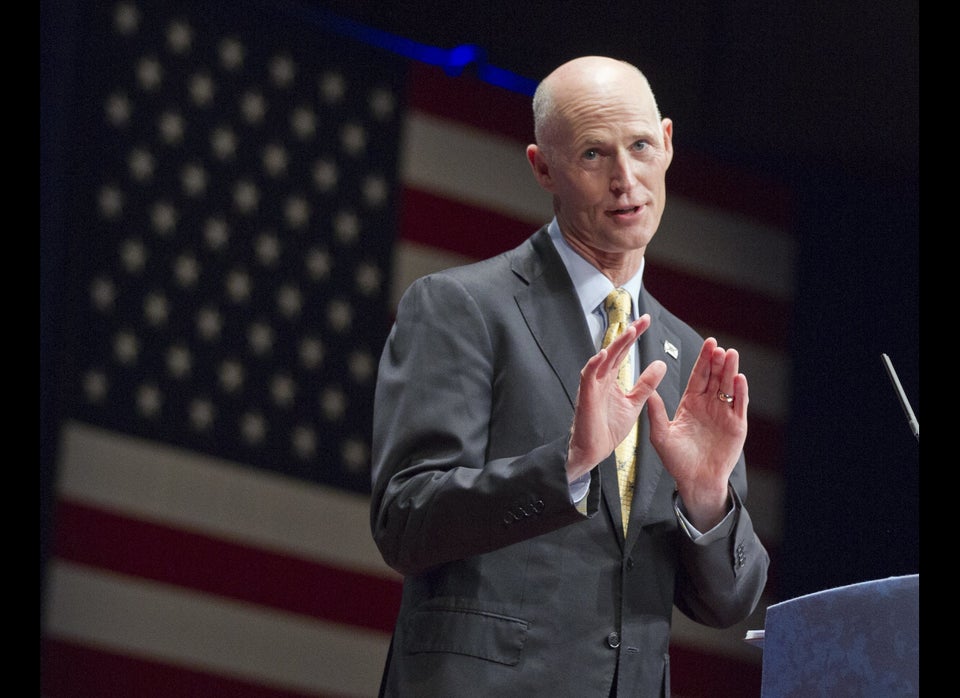 Rick Scott Controversies
Popular in the Community