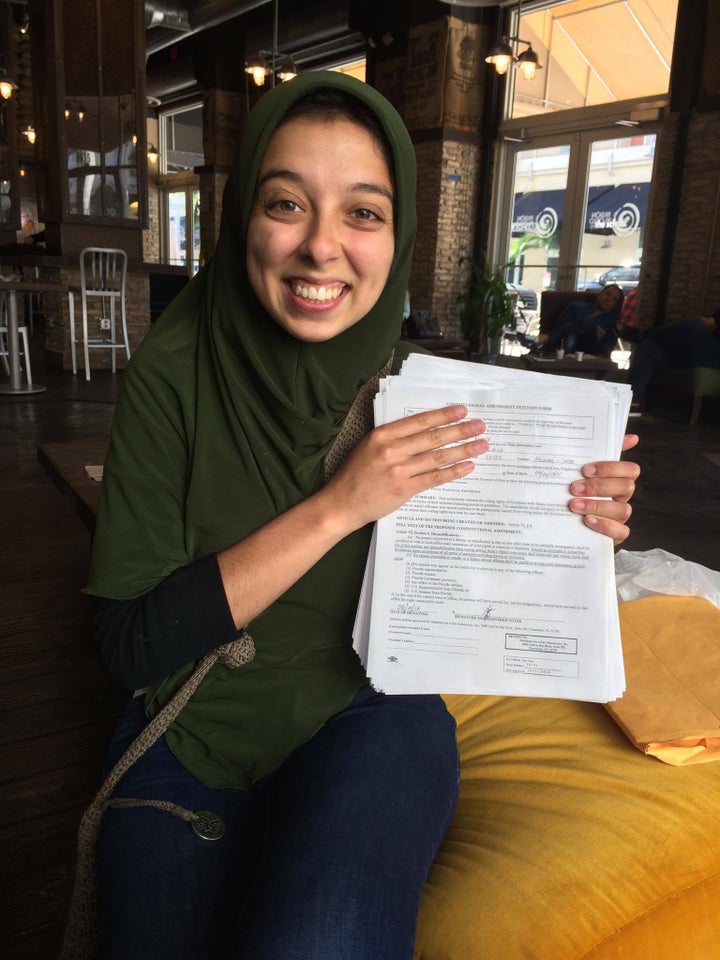 If I told you a quarter of Florida's black citizens are currently disenfranchised from voting would you believe me?
Across the country, nearly 6 million American citizens who served felony convictions cannot vote due to Jim Crow style laws. The state of Florida is among the strictest of states when it comes to this form of voter suppression, effectively imposing lifelong disenfranchisement to over 1.5 million people who were formerly incarcerated.
Since 2011, Republican Governor Rick Scott has exacerbated the problem by rolling back the policy of his predecessor, Charlie Crist, who automatically restored the rights of many who served prison sentences. Scott and fellow Republicans introduced draconian new rules, requiring those serving sentences for non-violent offenses to wait five years before applying to have their civil rights restored and those with violent convictions seven years. The application process can then take a decade or more.
Governor Scott holds a total of four clemency hearings a year, fielding requests by less than a 100 people each time. Unfortunately, Scott and the legislature refuse to invest in the personnel necessary to review more cases, resulting in a 20,000 person backlog that keeps growing and shows no signs of stopping.
At the clemency hearings, Governor Scott is the deciding factor on who will have their civil rights restored and he is not required to explain himself. The process is so complicated that it is inaccessible to people who have gone through the harsh ― and already discriminatory ― criminal justice system. First of all, the actual hearing requires a trip to Tallahassee. A lot of returning citizens have a difficult time finding stable work or being approved to rent an apartment due to their criminal record. For people trying to get their life back together while facing so many obstacles, voting can take a backseat to more immediate and pressing priorities, making a trip to the capitol another huge barrier.
Fortunately, disenfranchised Floridians are taking matters into their own hands in Florida and have built a coalition of organizations that are working to put a proposed amendment on the 2018 ballot to overturn the state's racist law. Led by a disenfranchised voter, Desmond Meade, the Florida Rights Restoration Commission has so far collected over 600,000 petitions, of which 210,000 have been approved already. The voting rights restoration amendment would not apply to anyone convicted for murder or sex-related crimes, but would apply to people in Florida who have served their sentences and completed parole or probation.
To get this initiative on the ballot, a total of 766,200 approved signed petitions from across all of Florida's 27 Congressional districts are required. Once it is approved, 60 percent of voters would have to vote for it in the 2018 November elections.
The restoring of voting rights to over 1.5 million Floridians, in a state where the 2016 voter gap between the two presidential candidates was 80,000 votes, and where many down-ballot races are decided by thousands or even hundreds of votes, has the potential to transform the electorate in Florida.
If you'd like to get involved in the campaign to restore voting rights to over 1.5 million Floridians, you can email thomas@flicvotes.org. If you'd like to sign the petition, go to:
Thomas Kennedy is a communications fellow for the Center for Community Change.
Support HuffPost
The Stakes Have Never Been Higher
Popular in the Community