When not in the line of duty, this police officer still has a very important responsibility -- being a father.
The Collier County Sheriff's Office, in Naples, Florida, shared a sweet photo on Thursday of Cpl. Adam Dillman seated in full uniform at a tea party with his daughter before heading to work. The officer's daughter is decked out in a lovely pastel dress and multicolored tiara for her special guest.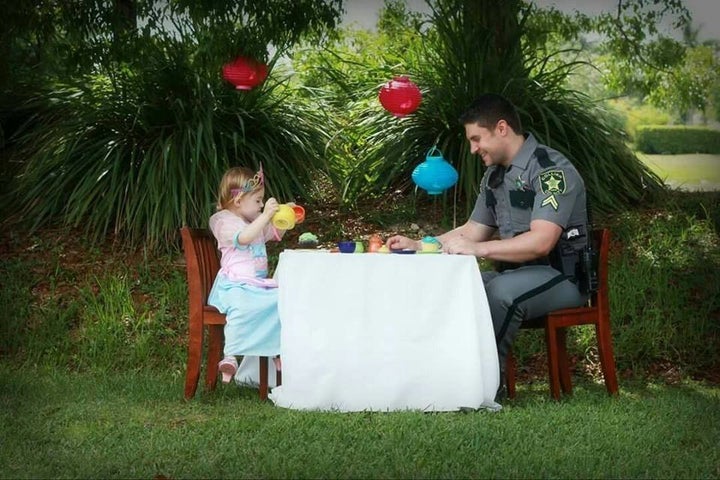 "I was [just] doing something she enjoys doing," Cpl. Dillman told The Huffington Post in a statement. "To me it's a reminder that deputies are fathers, mothers, brothers and sisters. We all have families at home that are praying for our safety every day."
As of Tuesday afternoon, the photo had been shared on Facebook over 1,000 times, with more than 80 comments commending Dillman as both an officer and father. Judging by Dillman's huge smile and his daughter's princess dress, teatime was a royal affair enjoyed by all.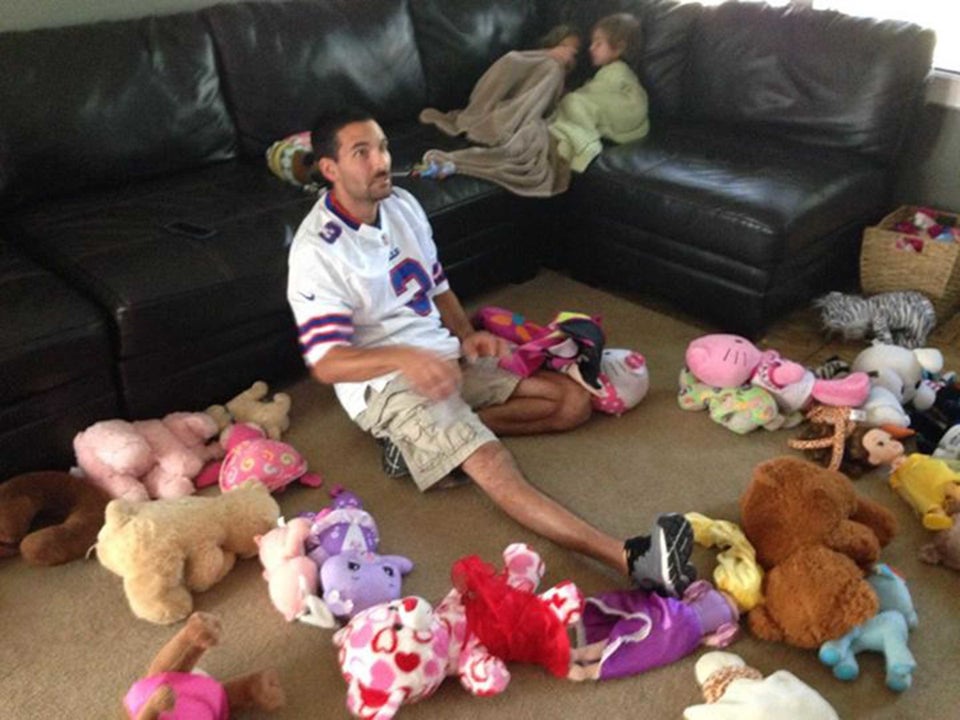 This Is Fatherhood