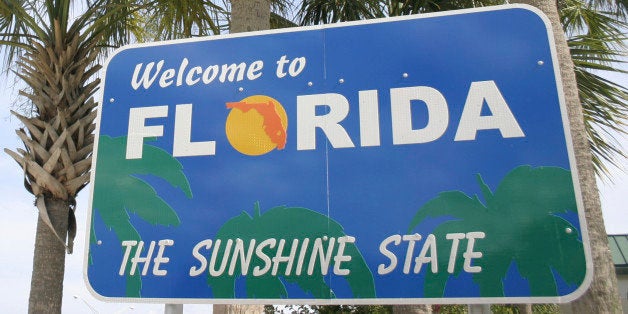 ORLANDO, Fla., Dec 30 (Reuters) - Florida is less than 100,000 newcomers away from surpassing New York as the third most populous state in the nation, a milestone demographers say could be reached as early as 2014, according to newly released data.
The U.S. Census bureau on Monday released its state-by-state population estimates for 2013 as of July 1. The population of New York - 19,651,127 - exceeded Florida's 19,552,860 total residents by only 98,267, according to the data.
"The actual ranking is of little consequence. What's more important are the underlying trends, namely that Florida has been growing substantially faster than New York for many decades," said Stanley Smith, program director for the Bureau of Economic and Business Research at the University of Florida.
The total U.S. population as of 2013 was estimated at 316,128,839, an increase of more than 7 million people since the 2010 census.
The 2013 population of California, the nation's largest state, was estimated at 38,332,521. Texas, the No. 2 state by population, was at 26,448,193.
Florida has New York to thank in part for its growth, as New Yorkers account for the state's single largest group of new residents from within the United States, Smith said.
And despite conventional wisdom, Smith said adults in the prime of their careers, not retirees, are driving most of Florida's population growth. Many of the new residents come for jobs, and not only those in the state's low-skilled, low-paying tourism and service sectors.
"Medical services, biotechnology, financial services, these are higher paying jobs and those have also been growing in Florida," Smith said.
In terms of percentage growth, Florida has ranked as one of the fastest growing states in the nation for more than 100 years, Smith said. In raw numbers, Florida achieved its current No. 4 ranking in the 1980s when Smith said it leaped from 7th place over several Midwestern states, he said.
The percentage of retirement-aged residents has remained stable in Florida for the past two decades at about 17 percent of the population, but Smith projects that cohort will grow to more than 21 percent by 2020 as more baby boomers move south.
Foreign immigrants, particularly Hispanics who now account for about 22 percent of Florida's population, are becoming an increasingly important factor in state's growth, he said.
Once in the state's borders, Smith said the largest number of newcomers head for the most populous counties, such as Miami-Dade, Broward, Hillsborough and Orange counties. But smaller rural counties are experiencing the highest growth rates.
Sumter County, one hour west of Orlando and home to the sprawling retirement community called The Villages, has been Florida's fastest growing county since 2000, Smith said. (Reporting by Barbara Liston. Editing by Jane Sutton and Andre Grenon)
Calling all HuffPost superfans!
Sign up for membership to become a founding member and help shape HuffPost's next chapter
BEFORE YOU GO
PHOTO GALLERY
Census: Latinos By The Numbers