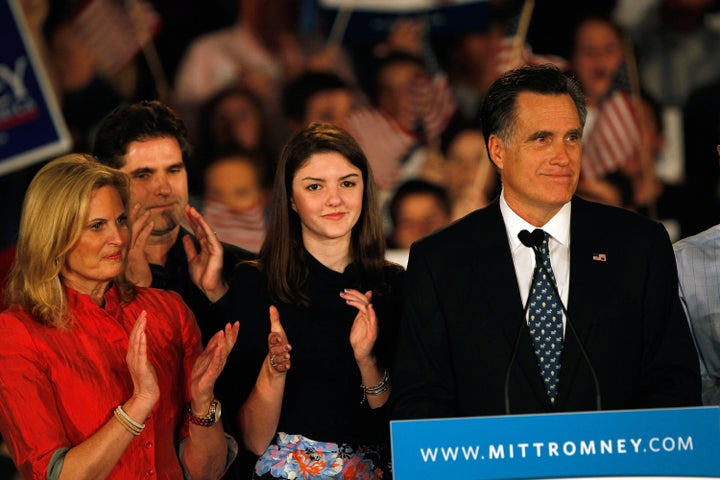 WASHINGTON -- A Republican primary process that seemed like it could very well end in South Carolina with Mitt Romney scoring three consecutive victories moved venues on Saturday night to Florida, as Romney became one of three candidates to have scored a win.
Former House Speaker Newt Gingrich's win coupled with former Massachusetts Gov. Mitt Romney's surprisingly weak showing amounted to a feverishly fast changing of fates. And it elevated the Sunshine State into a state of significance in a way that seemed implausible just one week ago.
Florida is a complicated state for any one candidate to traverse. And in the wake of Saturday night's results, it appeared each was going to try his hand.
There is the traditionally southern political culture up north and the more northern-like political culture down south. There are cities and suburbs, the business communities, the computer technology community, and the space industry communities. There are numerous media markets and the influential I-4 corridor. And while it will be a closed primary, meaning only registered Republicans can vote in it, there is a wide swath of minorities who will be involved.
Whereas in South Carolina, the Jewish vote accounted for zero percent of Republican primary voters, according to exit poll data, that number will be considerably higher in Florida. And while the issue of immigration was cited by just three percent of South Carolinians as the one they viewed as most important, Floridians will view the matter differently. The Florida primary will be the first to take place in a state with a significant percentage of Hispanic voters.
The vote will occur a week from Tuesday, but the fireworks should start immediately. On Monday night all four candidates are confirmed to appear at a debate sponsored by NBC, National Journal and the Tampa Bay Times.
If anyone has a head start, it's Romney. His campaign has been running advertisements in Florida for several weeks and has run a robust absentee voting operation -- a not insignificant feature considering the high number of absentee and early voters in the state. According to the Miami Herald, more than 185,400 absentee ballots have been cast so far while 11,836 early votes have been cast at precincts.
"Given the fact that hundreds of thousands of absentee ballots have already been collected by the Romney campaign, it is mathematically improbable that Gingrich could win there," emailed Bill Burton of the Democratic super PAC Priorities USA Action, likely seeking to set expectations. "The real fight is Super Tuesday."
Romney has additionally been given assistance from outside groups. According to Pro Publica, super PACs in the Sunshine State have spent nearly $6.3 million to date. The top spender is the Romney-backing Restore Our Future, Inc., which has spent more than $4.4 million on ads opposing Gingrich and $427,000 on ads supporting Romney.
The only real anti-Romney money being spent in the state is coming not from his primary competition, but from AFSCME, the public sector employees union which announced just this past week that it was spending $1 million to go after the former Massachusetts governor.
Money matters, but it isn't everything. Romney enjoyed a huge cash advantage in South Carolina and will end up with little to show for it. As President Barack Obama's top adviser David Axelrod tweeted: "If you & SuperPac spend $4.7m, and get zero delegates, how much did you spend per delegate?" It was a rhetorical question.
Moreover, experienced Florida politicos, including former state Attorney General Bill McCollum and Sen. Marco Rubio (R-Fla.)'s campaign manager, Jose Mallea, are running Gingrich's campaign there.
One additional factor that could affect the race is the endorsements from some of Florida's top-ranking politicos. So far, they've kept their powder dry. Gov. Rick Scott has said he is unlikely to endorse before the primary occurs. And while there have been reports that former Gov. Jeb Bush would back Romney, Bush subsequently denied them. The real prize could be Rubio, a darling of the Tea Party, an American of Cuban descent, and a topper of every candidate's list of possible vice presidential choices.
Popular in the Community