FORT LAUDERDALE, Fla. ― Something powerful is happening in Florida.
For the third straight day following a school shooting that left 17 dead and more than a dozen injured, community members gathered to demand gun control. And for those politicians who are in the pocket of the National Rifle Association, the people had another message: Be scared.
On Saturday, more than a thousand Floridians swarmed around the federal courthouse in Fort Lauderdale to make their voices heard, refusing to let the shooting in Parkland fade into memory. Speakers included students, teachers and activists. The rally was sponsored by Moms Demand Action, the Broward Teachers Union, the League of Women Voters and other groups.
Delaney Tarr, a 17-year-old student at Marjory Stoneman Douglas High School, used to worry about tests. Now she worries about being shot.
"My main concerns are funerals, gun control and whether or not I'm going to be shot wherever I go," Tarr said. "My innocence ― our innocence ― has been taken from us. I'm 17, but in a matter of days have aged decades."
The gunman "slaughtered 17 of my people," Tarr said. She's asking for gun control so it doesn't happen again.
"Because of these gun laws, people I love have died," she said. "Where's the common sense in that? People are dying every day."
Another Stoneman Douglas High student, Emma Gonzalez, delivered a passionate and heartbreaking message to President Donald Trump.
"If the president wants to come up to me and tell me to my face that it was a terrible tragedy and how it should have never have happened, and maintains telling us how nothing is going to be done about it, I'm going to happily ask him how much money he received from the National Rifle Association," Gonzalez said.
After the shooting, Florida Gov. Rick Scott (R) and Sen. Marco Rubio (R-Fla.) stuck with offering "thoughts and prayers." They both have "A+" ratings from the NRA, and have been endorsed by the gun lobby during their campaign runs.
"Vote them out! Vote them out!" Saturday's crowd chanted at one point in reference to Scott and Rubio.
Among the officials speaking to the crowd, Coral Springs Commissioner Dan Daley, a graduate of Stoneman Douglas, said Florida has become the "gunshine state."
"Lives were cut short by one person who had no business to own an assault rifle," Daley said. The gunman obtained an AR-15 and "used it for death and destruction."
"That's not OK," the commissioner said. "That's insane."
Broward Schools Superintendent Robert Runcie said the way to take down gun-loving politicians is simple: vote.
"We've got to vote," Runcie told the crowd, to cheers. "We've got to vote. We've got to vote. If there's no vote, this is just going to be a bunch of noise."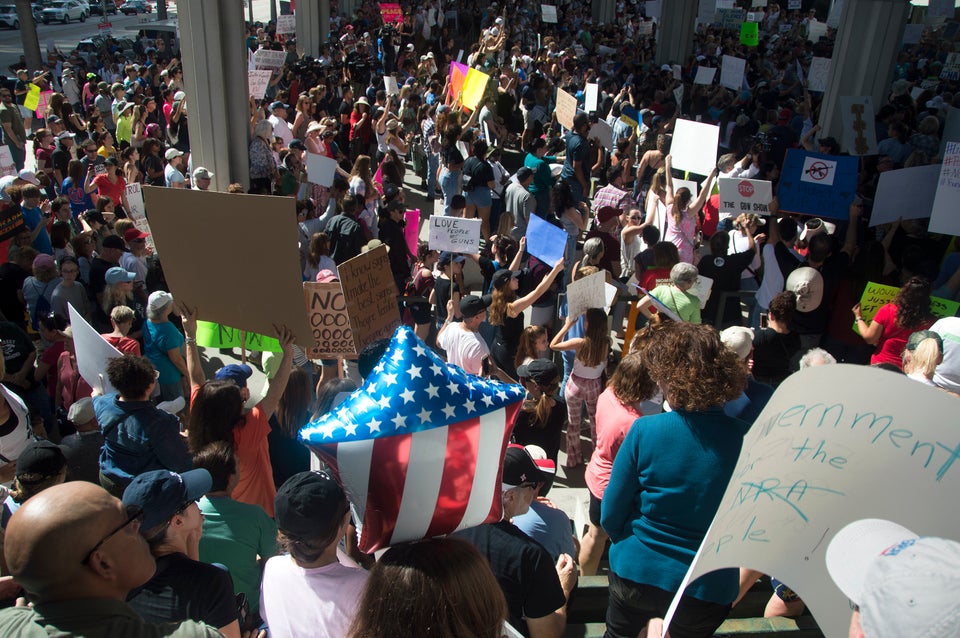 Johanne Rahaman for HuffPost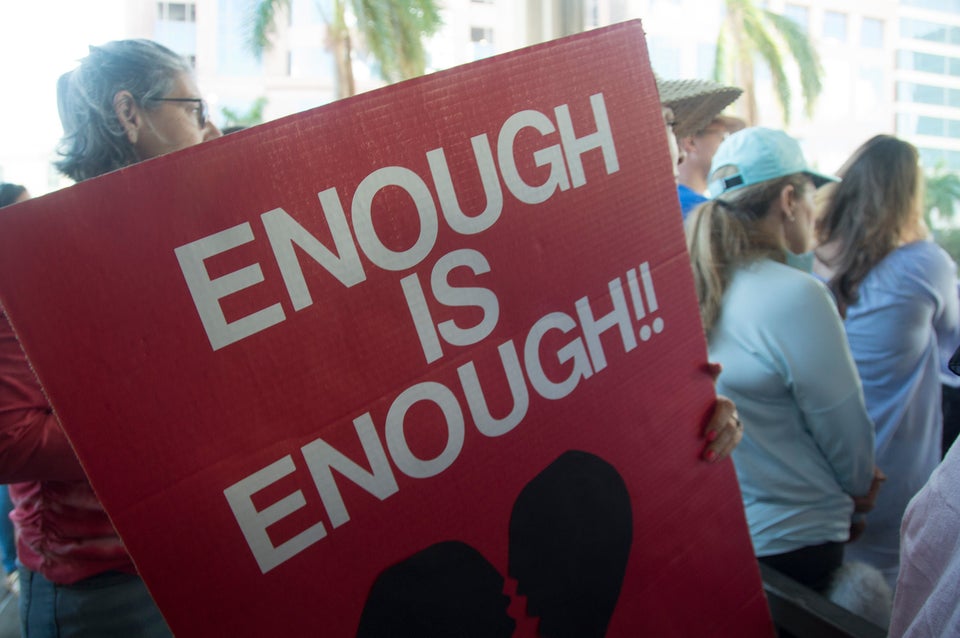 Johanne Rahaman for HuffPost
Johanne Rahaman for HuffPost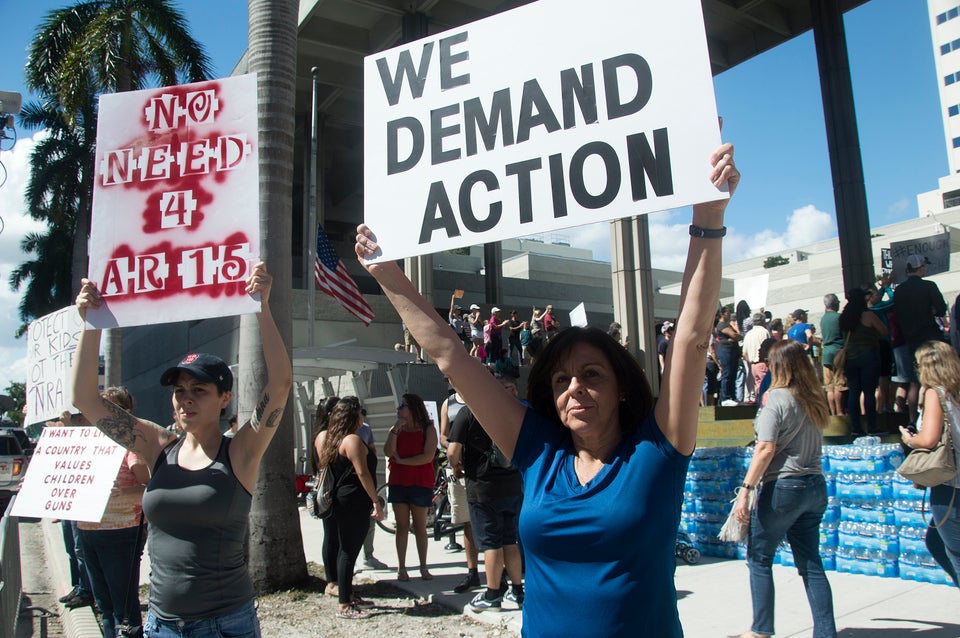 Johanne Rahaman for HuffPost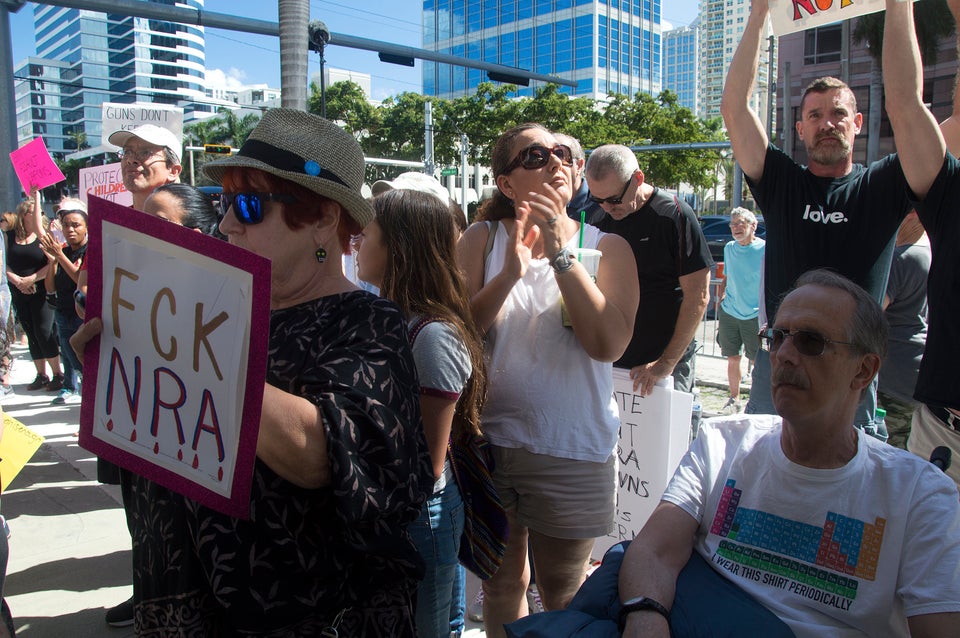 Johanne Rahaman for HuffPost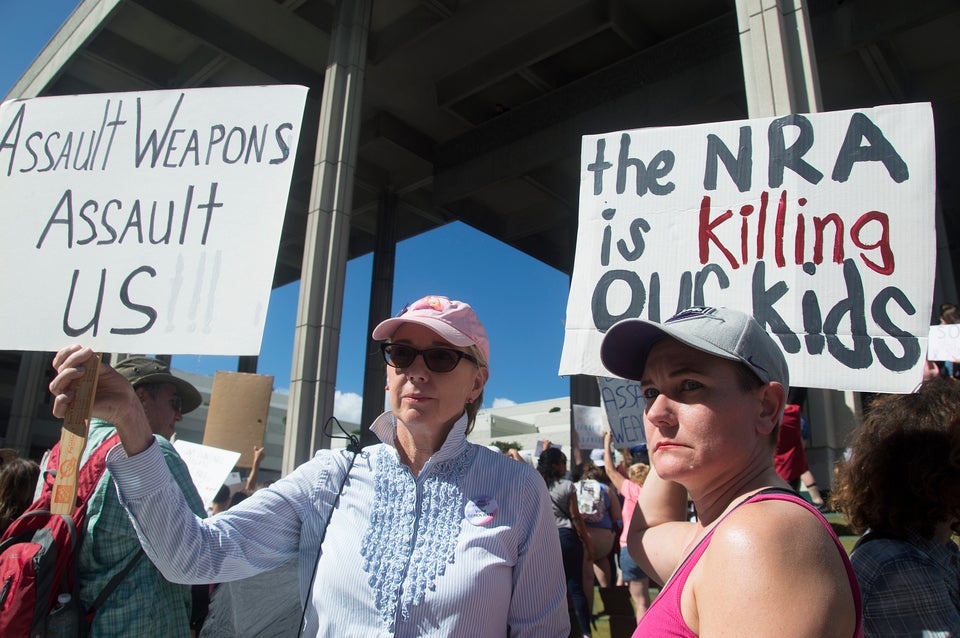 Johanne Rahaman for HuffPost
Popular in the Community