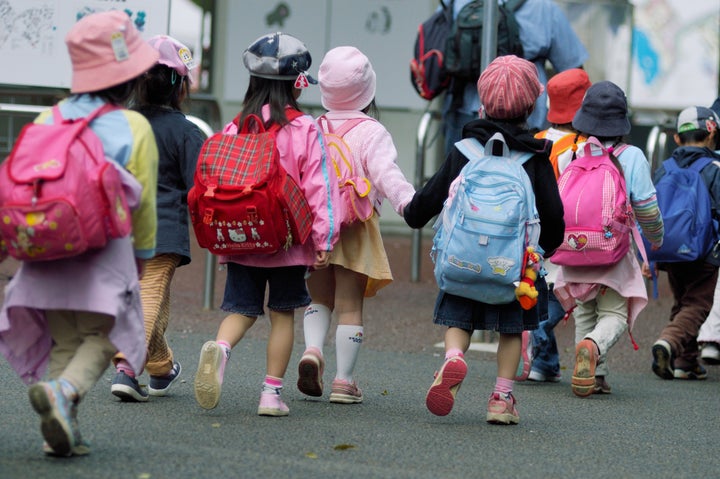 A public charter school in Clearwater, Fla. is being accused of using methods of Scientology in educating students.
An in-depth report by the Tampa Bay Times examines the various aspects of the Life Force Arts and Technology Academy that are reportedly heavily influenced by Scientology, including school field trips, teacher training tactics and "study technology," an educational system designed by Scientology's late founder, L. Ron Hubbard.
Life Force opened in 2007, but was struggling financially by 2009 despite receiving an annual $800,000 in public funds. That's when Hana Islam of California's World Literacy Crusade stepped in with one of her businesses, the Art of management, to "save the school" with "no intentions of taking over," the Times reports. Efforts by the Pinellas County School District to close the school have been thwarted because the school is under bankruptcy protection.
Islam also promised parents that her organization would "not push any religion" at Life Force, but the Times reports that the school's practices suggest otherwise. The school's Christmas party, for example, was held at a Scientology church in Tampa. The students were given Scientology books and DVDs, shown a play written by Hubbard and photographed with Santa Claus in front of a Scientology cross. Teachers were also required to attend training sessions at Scientology's flagship resort to be educated in Smart Way, a program designed by Scientologists, and were told they had no choice but to implement study tech in their curriculum. From the Times:
Fifth-grade teacher Jason Lowe, who was fired in January, said Life Force director of operations Vikki Williams told him, "'We are a study tech school,' and that if any of us had a problem with it, we had to get over it."
Proponents say study tech is entirely secular, but critics argue that the materials employ methods at the core of Scientology teachings and suppress freedom of thought. Parents of children enrolled at a Montessori school in northwest Toronto were alarmed when the school introduced learning methods derived from the Church of Scientology in 2008 -- some parents removed their children from the school.
"Until charter schools start showing there are innovative, well-managed schools, they're still going to be on the hot seat," Harrison Blackmond, who heads the Michigan arm of the pro-charter group Democrats for Education Reform, told The Huffington Post in December. "It's hard to defend charter schools if they're not outperforming traditional public schools."
Calling all HuffPost superfans!
Sign up for membership to become a founding member and help shape HuffPost's next chapter
BEFORE YOU GO