A red tide of toxic algae that was killing fish and other wildlife along Florida's southern shores has spread northward along the Gulf Coast, state wildlife officials said over the weekend.
On Friday, the metropolitan area of Pinellas County, which includes Clearwater, St. Petersburg and parts of Tampa, reported a high level of karenia brevis, the algae species that causes red tides. The bloom is believed to extend 10 miles or more offshore in some areas.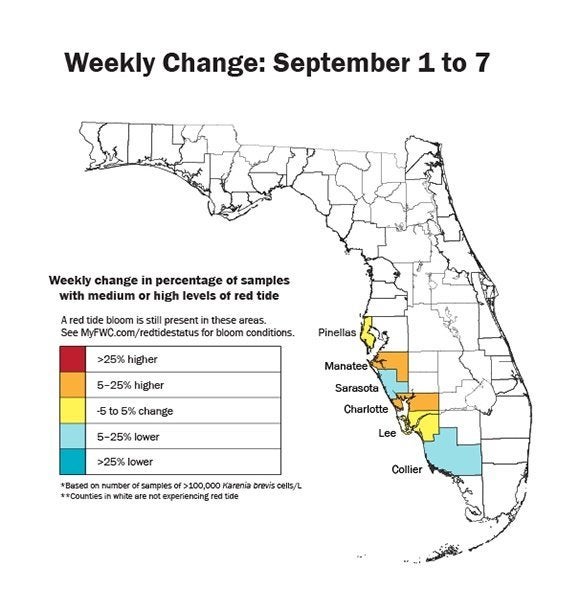 Among the latest wildlife deaths blamed on the algae blooms are various sharks (bonehead, bull and hammerhead), stingrays, goliath groupers, tarpons, eels, birds, sea turtles (including a critically endangered hawksbill sea turtle found dead in Tampa) and at least 10 dolphins. The algae is also suspected of causing the deaths of 44 manatees in August, according to the FWC's fish kill report.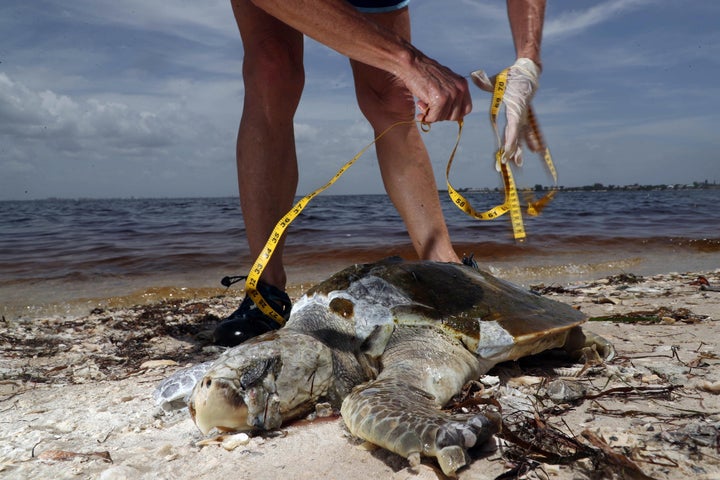 The August death toll for manatees brings the total number suspected of being killed by red tide this year to 97. Tests have confirmed that another 30 manatee deaths were caused by red tide.
Last year there were 52 manatees' deaths confirmed as linked to red tide in Florida and another 15 suspected.
K. brevis produces brevetoxins, which are capable of killing fish, birds and other marine animals. It can also starve water of oxygen and block sunlight from submerged vegetation.
Humans can be hurt by the algae blooms as well. If ingested, touched or inhaled, they can cause nausea, vomiting and, in severe cases, acute liver failure and neurological issues, according to the Centers for Disease Control and Prevention.
People who consume shellfish contaminated with brevetoxins can also suffer neurotoxic shellfish poisoning, according to the FWC.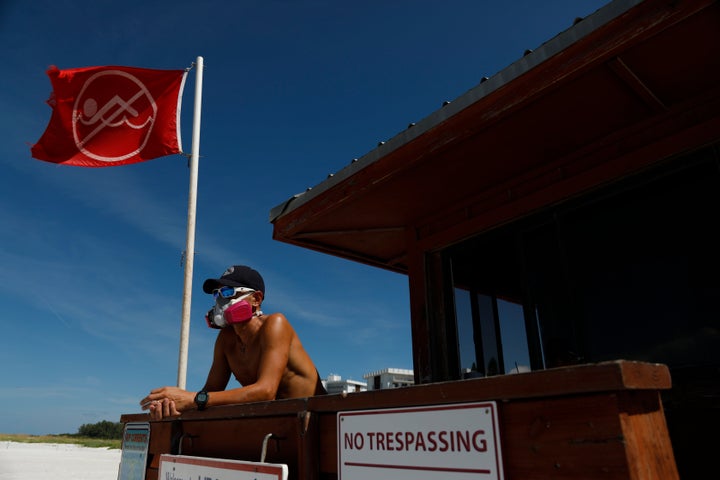 Red tide is a natural occurrence that has been reported in Florida as far back as the 1800s. Warmer temperatures and nutrient pollution from agricultural and urban runoff are blamed for the severity of this year's bloom.
The FWC also cites recent weather activity, including Tropical Storm Gordon, as likely transporting the algae northwest through persistent surface currents. The blooms can also move through water at a speed of one meter per hour by using "whiplike appendages" called flagella, the agency says.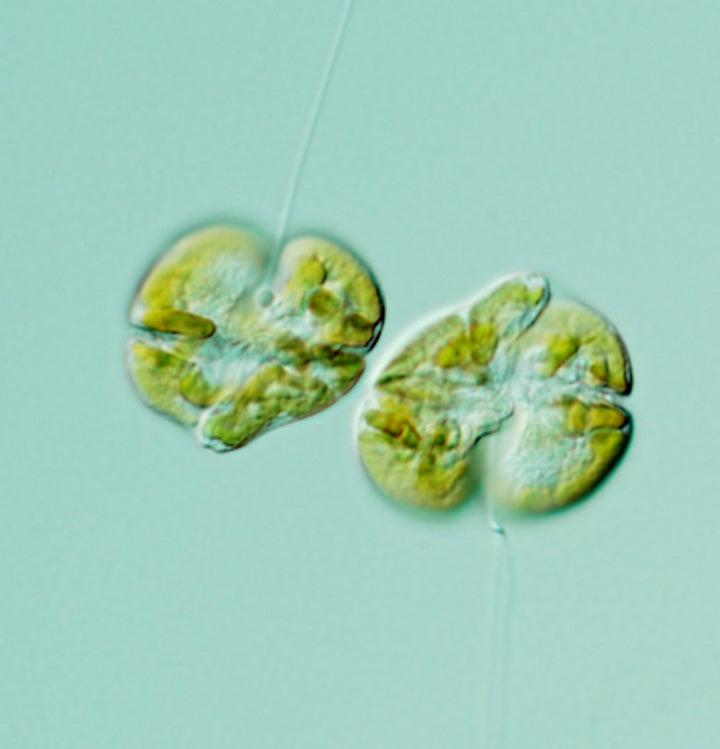 Popular in the Community